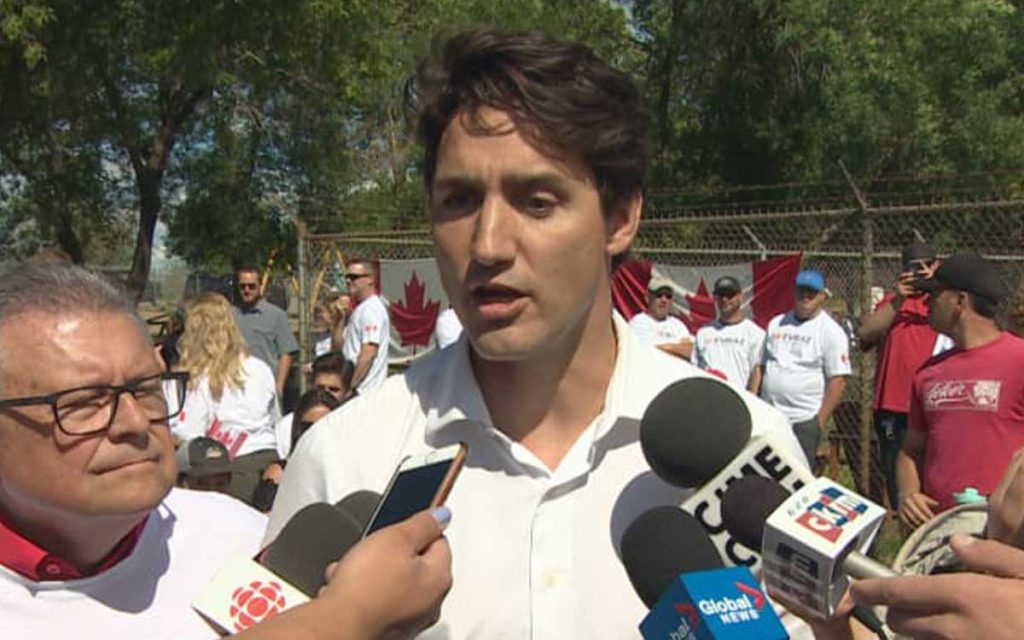 Prime Minister Justin Trudeau in a media scrum
Despite my confident prediction last week, Justin Trudeau's "Kokanee Grope" refuses to disappear into the British Columbia mist.
To recap: In April, the satirical magazine Frank posted a 2000 editorial from the Creston Valley Advance in B.C. The editorial accused Trudeau of "groping" the paper's young female reporter, who was covering the Kokanee Summit, a music festival that Trudeau attended as an onstage guest. Trudeau was accepting the festival's donation to the Kokanee Glacier Alpine Campaign, which was building a backcountry cabin in memory of Trudeau's late brother Michel and other avalanche victims.
The editorial included Trudeau's apology to the woman: "I'm sorry. If I had known you were reporting for a national paper, I never would have been so forward." (As the Advance was affiliated with the Vancouver Sun and National Post, the woman was also reporting for those outlets.)
About three weeks ago, the story began appearing in some online media outlets and on social media. But other than the Toronto Sun, mainstream media wouldn't touch it. Then, after a deeply reported piece appeared in the National Post, a handful of columnists weighed in. Many criticized Trudeau's response to the allegation, which was to have his office release a statement that Trudeau "remembers being in Creston for the Avalanche Foundation, but he doesn't think he had any negative interactions there."
Commentators also referred back to Trudeau's prior statements that women should always be supported and believed, and the age of an allegation does not diminish its importance. As Trudeau told the CBC earlier this year: "There is no context in which someone doesn't have responsibility for things they have done in the past."
The CBC's Robyn Urback astutely pointed out that Trudeau is stuck between denying the woman's allegation (tantamount to calling her a liar, which is taboo in the #MeToo era), and admitting the grope – or some version of it – happened. He can't admit it, after the things he has said and the standard he has set in dumping or disciplining several members of his own caucus.
Lorne Gunter of Sun Media observed: "This is a very real problem for Trudeau because he has been so sanctimonious about punishing any male member of his caucus against whom even a whiff of harassment has been alleged." In Macleans, Anne Kingston gave this harsh assessment: "Trudeau's woefully inadequate 2018 response detonates his credibility as an authority on sexual assault sensitivity and awareness."
Andrew Dreschel of the Hamilton Spectator argued: "to maintain his credibility and feminist credentials Trudeau needs to address the allegation directly, not through a carefully-worded PR statement. If he doesn't, we can only hope he's forced to at a future press scrum or town hall meeting."
Well, that scrum came on Sunday in Regina, and Trudeau confidently repeated the carefully-worded PR statement his office has been using for weeks: "I remember that day in Creston well, it was an Avalanche Foundation event to support avalanche safety. I had a good day that day. I don't remember any negative interactions that day at all."
With Trudeau personally addressing the issue, national TV outlets could not ignore it any longer, nor could the Toronto Star or Globe and Mail, which published the Canadian Press story that followed Trudeau's comment on Sunday.
While Trudeau's statement was a good attempt to keep the story in neutral gear, it raises an obvious question: how can Trudeau have forgotten something that happened on a day that he now says he remembers well? Reading between the lines, that sounds like a denial of the woman's allegation.
The woman's publisher and editor at the time of the alleged incident spoke to the CBC. While they confirmed that she spoke to them about the incident and they believed her, they also downplayed the severity of Trudeau's grope and the woman's reaction. Former Creston Valley Advance publisher Valerie Bourne told the CBC, "My recollections of the conversation were that she came to me because she was unsettled by it. She didn't like what had happened." Bourne told CBC News that the reporter was interviewing Trudeau when he touched her. "It was a brief touch," said Bourne. "I would not classify it or qualify it as sexual assault."
Former Advance editor Brian Bell told the CBC "I don't recall that the reporter was coming across as having been traumatized or distraught about it, but definitely that, whatever physical touch or whatever had occurred in that moment was definitely not welcome and definitely inappropriate."
The female reporter, meanwhile, continues to refuse to identify herself publicly or even be interviewed anonymously. And it's summer vacation. Parliament isn't in session, and no one wants to think about politics, except people who have to file stories or columns on a regular basis.
Trudeau's advisers include very experienced people, who know that a story needs new information if it's going to go anywhere. They have been very careful not to make any news, and Trudeau attempted to do the same on Sunday by repeating his office's original "no negative interactions" line.
If the media continue to press Trudeau about this incident at public events, his "no negative interactions" line could stop working, leading to an ugly media scrum at every barbecue and picnic he attends. What then? Trudeau (or female surrogates) might be able to say that the media's attempts to get the woman to speak out are disrespectful and hurtful to her, and that women's wishes to speak – or not speak – should be respected. It would be a daring gambit to simultaneously end the story and restore Trudeau's now somewhat-tarnished status as defender of women.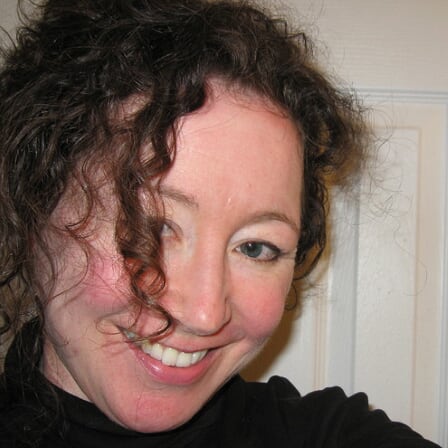 Joan Tintor is a writer and researcher. Her political experience includes having served as legislative assistant to Ontario transportation minister Al Palladini, and as a writer/researcher for the Ontario PC Caucus. She earned a degree in journalism from Ryerson Polytechnic University in 1994.