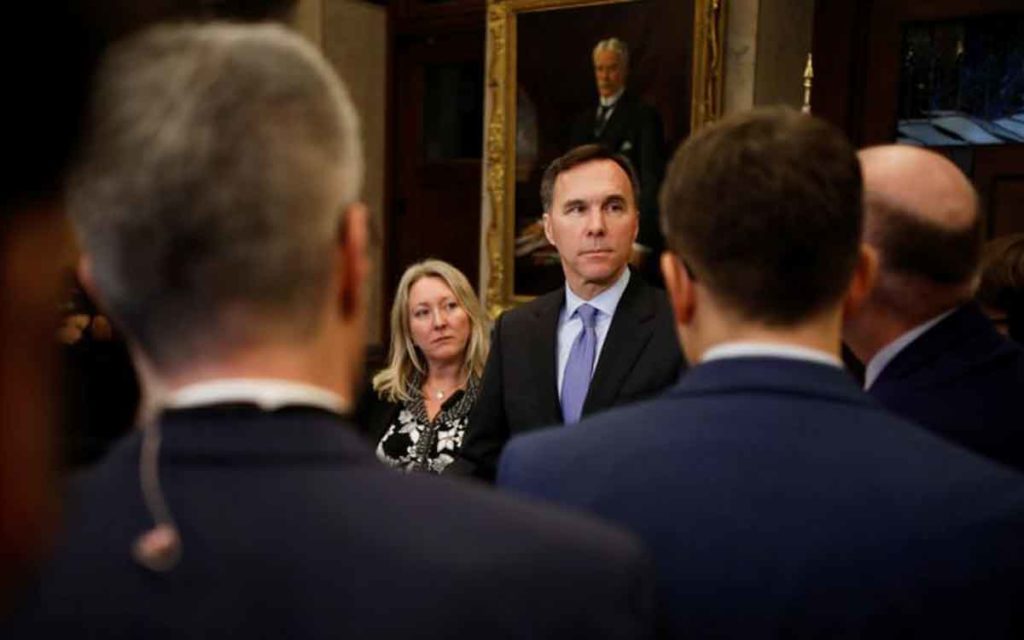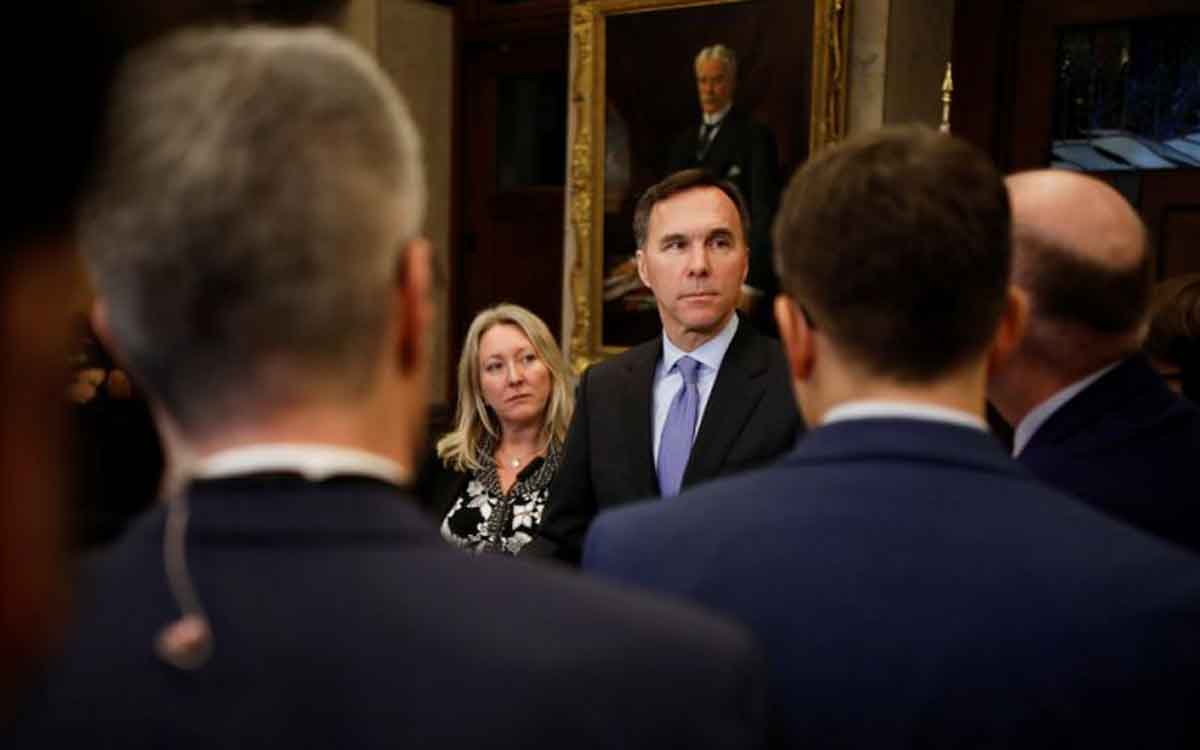 Minister of Finance Bill Morneau and Minister of Middle Class Prosperity Mona Fortier in the House of Commons foyer on Parliament Hill in Ottawa on December 9, 2019. Photo: Blair Gable/Reuters
On Monday morning, the day after finance minister Bill Morneau had criticized his Conservative critic for warning of a "made-in-Canada" recession, the news broke: Statistics Canada data showed that Canada's economy shrank in October. From Reuters:
Canada's economy unexpectedly shrank by 0.1 per cent in October, the first monthly decline since February, partly because of a U.S. auto strike that hit manufacturing, Statistics Canada data indicated on Monday.
Analysts in a Reuters poll had forecast a gain of 0.1 per cent following a 0.1 per cent advance in September. Goods-producing industries posted a 0.5 per cent loss while service sectors were essentially unchanged.
Remember that in November Canada lost 71,000 jobs. So when the November economic growth numbers come in, they may show that our economy posted negative growth in November too. I'm no economist, but it seems to me that if an auto strike in another country can push your entire economy backwards, it may not be that strong to start with.
But one or two months of negative growth do not a recession make. Heck, the economy shrank in February too, when politicians and journalists were all focused on the SNC-Lavalin scandal. The agreed definition of a recession is two consecutive quarters of negative growth.
Even so, Bill Morneau was probably relieved to already be on vacation when the growth numbers came out Monday morning. Over the weekend, Morneau had appeared on Global and CTV's political shows, defending his deficits and sideswiping Conservative finance critic Pierre Poilievre, who had warned that Morneau's unrestrained deficit spending could trigger a homegrown recession.
"I'm not saying there is (a recession), but if we head to a recession, it will be a made-in-Canada recession," Poilievre told reporters after Morneau's fiscal and economic update last week. The update included the news that the government's deficit this year will be $26.6 billion – one-third more than the $19.8 estimate in its 2019 budget.
"I think it's a little bit irresponsible of the Conservatives to be making people more anxious," Morneau said in his CTV interview on Sunday. This attack was not surprising. The next passive-aggressive push back from the Liberals will likely be along the lines of: "Why are our opponents talking down Canada's economy?"
Some commentators have warned that, having been unable to get the deficit under control despite a growing economy, the Liberal government will be hard pressed to both fight a recession and keep its election promises.
Even if a government has the "fiscal firepower" to fight a recession (as Morneau's mandate letter put it) it also has to have the competence and political spine to get those stimulus dollars out the door quickly. The Harper government was able to do this by putting a strict deadline on when provinces and municipalities could spend their "economic action plan" money. Some of them even complained about it and tried to get extensions. No dice. They were told to spend the money by the deadline or they wouldn't get it.
By contrast, the Trudeau Liberal record is one of promising big infrastructure spending, pushing the spending into future years, and letting their provincial cousins get away with cutting their own infrastructure budgets.
In their first budget in 2016, the Liberals promised infrastructure spending of $120 billion over 10 years, to be delivered in two phases. Mind you, their definition of "infrastructure" takes in more than boring old roads, transit, schools and hospitals: it includes "social" infrastructure such as child care and affordable housing, and "green" initiatives.
The first two years of the Liberals' 10-year infrastructure plan was supposed to get $10.2 billion out the door. But according to the Parliamentary Budget Officer (PBO), the 2018 budget pushed one-third of this so-called "short term" spending – $3.6 billion – into future years. The PBO blamed most of the delay on provincial and municipal governments.
The PBO also reported earlier this year that during the first two years of the Liberal government, provinces had used federal infrastructure funding as an excuse to reduce their own infrastructure expenditures. The biggest offender was Ontario, which under Liberal premier Kathleen Wynne spent $8.2 billion less than budgeted on infrastructure.
The mediocre results from the Liberals' inept execution speak for themselves. The PBO concluded that the infrastructure spending announced in Bill Morneau's first budget created only 9,700 to 11,600 jobs.
Maybe we should all join Bill Morneau in his cock-eyed optimism, and refuse to even consider that there will be a recession. Because there is little chance this Liberal government could lead us out of it. Merry Christmas everyone.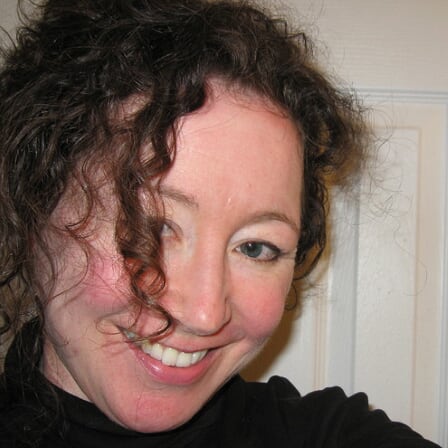 Joan Tintor is a writer and researcher. Her political experience includes having served as legislative assistant to Ontario transportation minister Al Palladini, and as a writer/researcher for the Ontario PC Caucus. She earned a degree in journalism from Ryerson Polytechnic University in 1994.