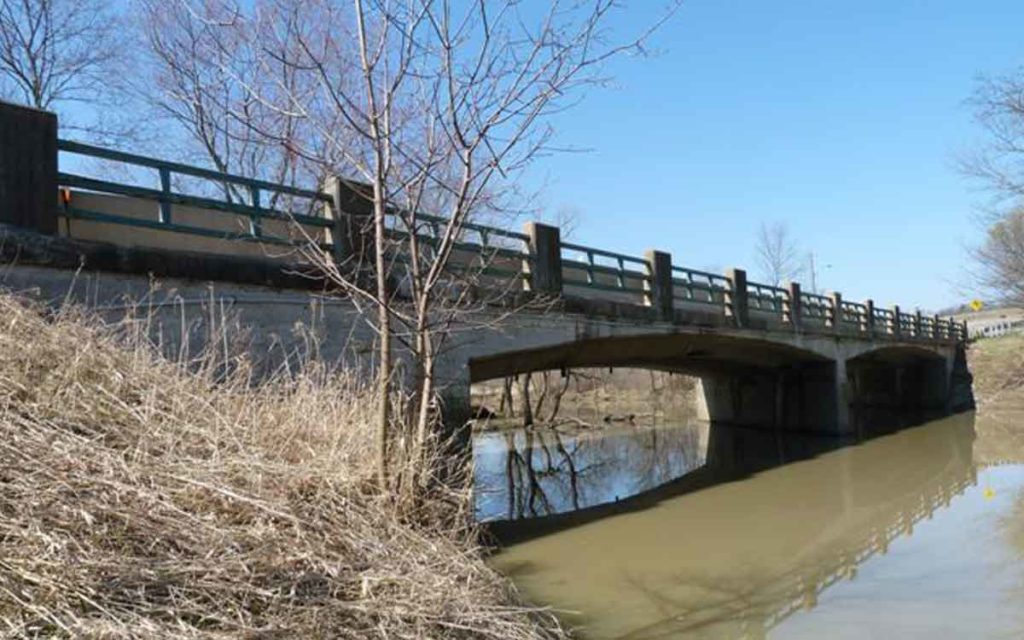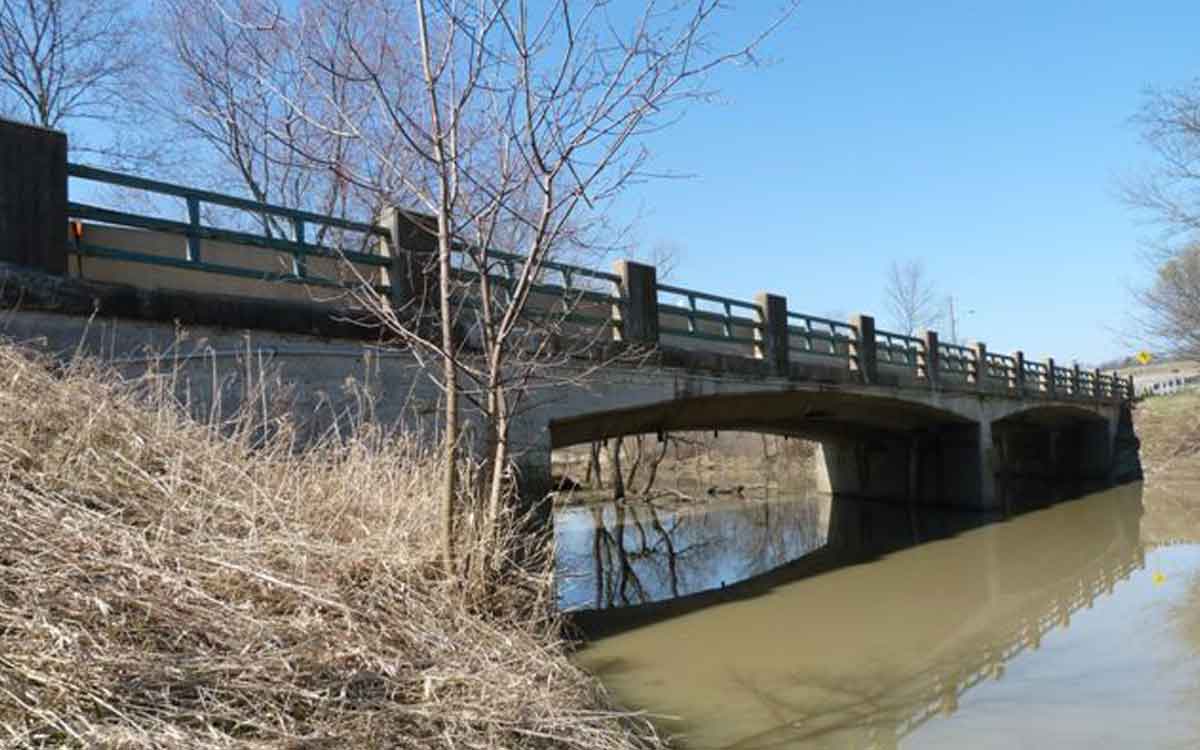 A number of Niagara's cities and towns recently received a financial shot in the arm from the province. Niagara West MPP Sam Oosterhoff announced nearly $10 million in funding for 11 of the region's municipalities.
The Ontario government has allocated $200 million through the Ontario Community Infrastructure Fund (OCIF) to 424 small, rural and northern communities across the province.  The funding is designated for core infrastructure projects, including building and repairing roads, bridges, water and wastewater infrastructure.
This year, Niagara will receive over $9.6 million in local infrastructure funding, while the five municipalities in Niagara West will receive more than $2.5 million to address local community infrastructure needs. West Niagara is experiencing tremendous growth in residential development.
Oosterhoff made the announcement last week at Reece Bridge on the banks of Twenty Mile Creek in St. Anns in the Township of West Lincoln. He called the projects that the funding will support the "nuts and bolts" type projects that will help make sure people can get to and from work. "It funds things that we often take for granted like roads, bridges and waste water treatment plants."
He said it also helps municipalities keep taxes lower as they don't have to shell out the money to pay for some of these urgently needed repairs, improvements or new builds. "It helps lower the infrastructure burden on taxpayers," said Oosterhoff.
Municipalities don't have to spend the money in the same year they get it. Oosterhoff said some chose to save up year-over-year to fund larger projects they know are coming down the pipe.  The funding is not proposal based. Niagara's communities received their share based on GDP growth as well as population growth.
"This investment provides the predictable and stable infrastructure funding small, rural and northern municipalities have asked for," said Laurie Scott, Minister of Infrastructure. She added, "With this OCIF funding we are working directly with our municipal partners to deliver community infrastructure."
Here is the breakdown of the funding by municipality:
The total investment in communities in Niagara West are as follows:
| | |
| --- | --- |
| Municipality | OCIF Allocation |
| Town of Grimsby | $1,112,750.00 |
| Town of Lincoln | $616,612.00 |
| Town of Pelham | $483,112.00 |
| Township of Wainfleet | $50,000.00 |
| Township of West Lincoln | $272,786.00 |
The investments in Niagara as a whole are as follows:
| | |
| --- | --- |
| Municipality | OCIF Allocation |
| Town of Fort Erie | $1,076,740.00 |
| City of Niagara Falls | $3,370,443.00 |
| Town of Niagara-on-the-Lake | $815,143.00 |
| City of Port Colborne | $418,760.00 |
| City of Thorold | $470,298.00 |
| City of Welland | $950,916.00 |