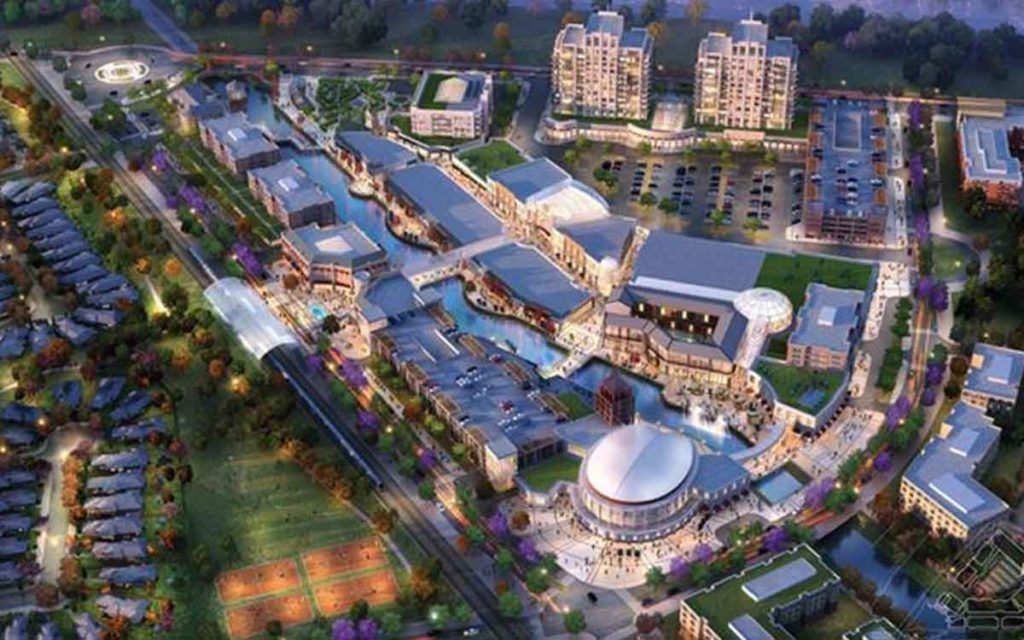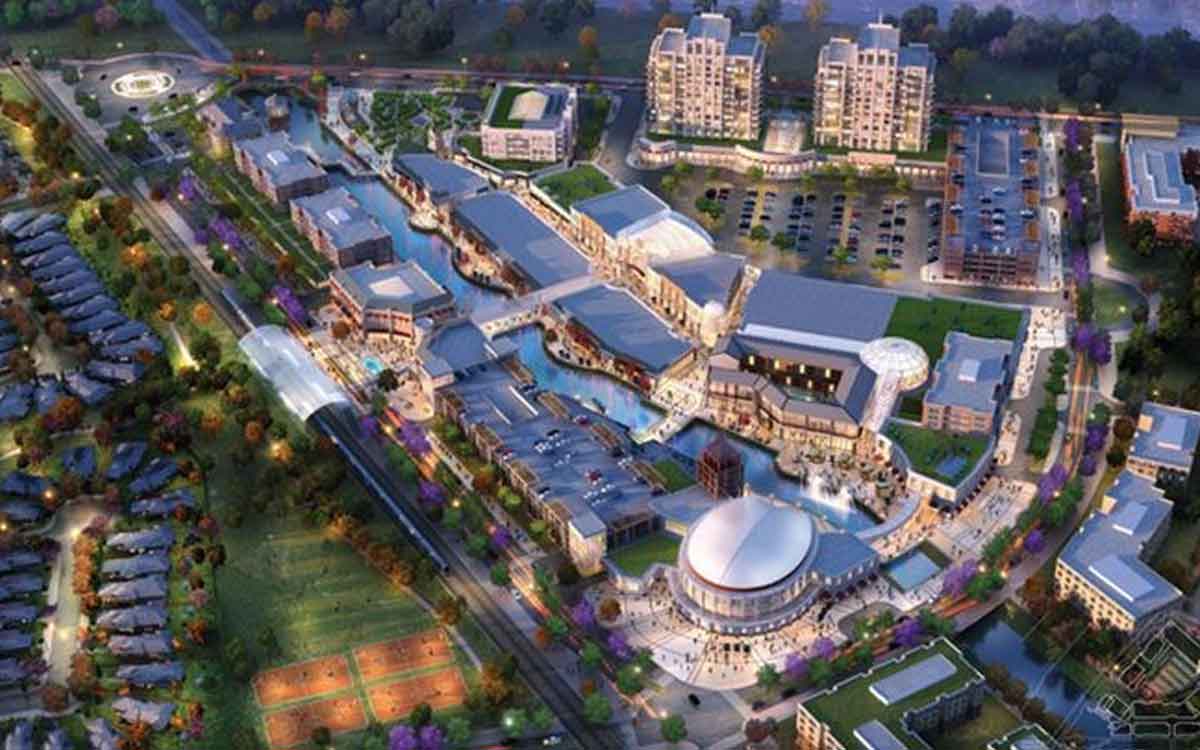 An artist's rendering of the proposed Paradise development in Niagara Falls. Supplied photo. 
The billion dollar development project planned for south Niagara Falls that has faced tiresome opposition from a loud handful of environmentalists, is still moving forward said that city's mayor Jim Diodati.
The project, called Paradise (formerly known as Thundering Waters) is being proposed by GR (Can) Investment Co. Ltd and has been faced with one obstacle after another.  It has now cleared its latest hurdle when on Oct. 31 the Local Planning Appeal Tribunal (formerly known as the Ontario Municipal Board) dismissed a complaint brought forward by local environmental activist John Bacher. Niagara Falls city council first approved the project in May of 2018. When asked what does this mean for the project, Diodati said, "The project is still moving forward."
The issues that the Appeal Tribunal addressed were: significant wetlands; significant woodlands; significant wildlife habitat; and habitat of endangered or threatened species.  In 2008 the designation of the lands in question were converted from industrial to residential clearing the way for new development.
The Tribunal decision pointed out that, "In 2017 GR (Can) Investments made application to amend the Official Plan supported by the full complement of required technical studies including those directly germane to the determination of the issues now before the Tribunal.'  The studies were reviewed and approved by the Ministry of Natural Resources and Forestry and the NPCA.
The statement also reads that the Tribunal weighed Bacher's appeal against the uncontradicted evidence presented by three well respected experts in various fields including, land use planning and ecology.
In a very matter of fact response to Bacher's complaint the Tribunal stated that, "Mr. Bacher asserts throughout his written submission unqualified opinions and statements not supported by the record or any qualified land use planner or ecologist. His own interpretation appears to be based either on apprehension or a lack of comprehension of the rigours of the planning processes which still lie ahead before any aspect of the site is altered."
In conclusion the Tribunal stated that Bacher failed to bring any evidence to demonstrate how the development is inconsistent with the Provincial Policy Statement nor any evidence that it does not conform to the Growth Plan and therefore dismissed the appeal.
If developed, Paradise would be a mixed-use development on 484 acres consisting of restaurants, shops, a spa, and about 3,400 residential units including condos, seniors housing and hotels. The grand opening was planned for 2022.
.