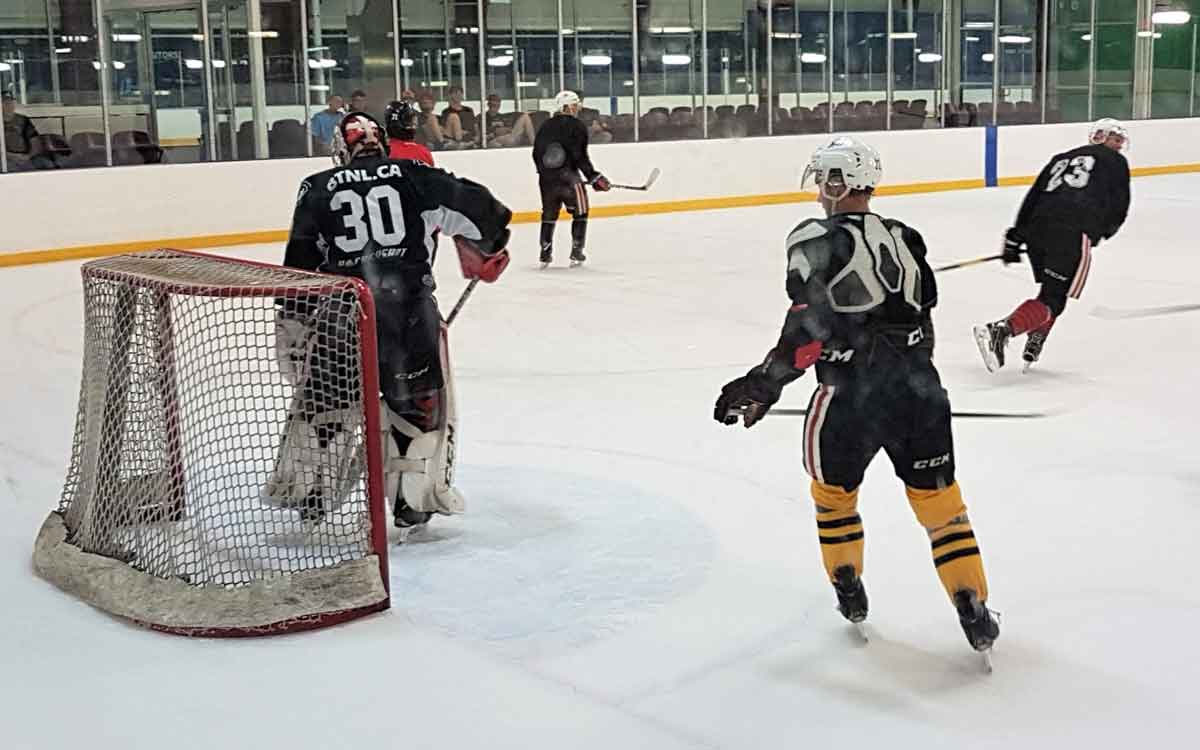 Niagara IceDogs' hopefuls skate in St. Catharines. Photo: Kevin Vallier
It may still be August, and summer is winding down, but the sounds of pucks hitting the glass and the train horn going off at Meridian Centre is fresh on the mind of many hockey fans across the Region.
Yes, Niagara IceDogs training camp opens today, and preseason game action begins Friday night for the team that has called St. Catharines home since 2007.
After an all-in season, IceDogs general manager Joey Burke knows the 2019-20 campaign will be a rebuilding year of sorts but is nonetheless excited.
"To know the season is right around the corner, and after a long summer, it's great that IceDogs hockey is back," said Burke who also broke down his training camp thoughts from a goaltending, defense and forward perspective.
"The goaltending position begins and ends with Christian Sbaraglia. He was with us last year, and handled himself extremely well.
And every report I've received over the summer says he's the hardest worker we've ever had. Just a relentless work effort," Burke explained.
As of now 2018 10th round draft pick Tucker Tynan, and 2019 6th round selection Josh Rosenzweig will battle it out to serve as Sbaraglia's backup – at least to start the season.
On defence, Niagara features a good mix of veteran players and high end rookies as Jacob Paquette, Elijah Roberts and Drew Hunter will work with the likes of 2019 1st Round pick Isaac Enright, and 3rd rounder Landon Cato.
"We wanted to find that balance," said Burke. "We know we're getting younger, and have that transition this year where we know we're not going to be the star-studded veteran team we were last year, but at the same time with Enright and Cato we will be able to spell these guys off with the Paquette's and Hunter's and Roberts of the world.
"I could not be more excited for Enright and Cato to come in. These two are no doubt top end, first round, talent."
Up front, there's no doubt the IceDogs feature two of, if not, the two top players in the entire Ontario Hockey League (OHL) in Akil Thomas (2018 Los Angeles Kings 2nd round draft pick) and Phil Tomasino (a 2019 Nashville Predators 1st round pick)
No fewer than eight forwards could return to the IceDogs lineup this season.
"We're set up well at the forward position," Burks said. "Anytime you can combine the mix of energy and youth and work ethic with some of the high end talent we have – I can't wait to get into camp and see what the surprises are.
We have a very high end group here, and I can't wait to hit the ground running on Tuesday."
Niagara's preseason schedule begins Friday night in Port Colborne with an exhibition game against the Barrie Colts, followed by a date with the Windsor Spitfires in Fort Erie on Saturday evening.
The following is the Niagara IceDogs training camp schedule. All dates/times are for the Meridian Centre, and all on-ice sessions are free and open to the public:
Tuesday, August 27th, 2019
1:00pm – GAME 1 : White against Black
2:30pm – GAME 2 : Red against Grey
5:30pm – GAME 3 : White against Grey
7:00pm – GAME 4 : Black against Red
Wednesday, August 28th, 2019
9:30am – GAME 5 : Red against White
11:00am – GAME 6 : Black against Grey
3:00pm – GAME 7 : Black against White
4:30pm – GAME 8 : Red against Grey
Thursday, August 29th, 2019
8:30am – GAME 9 : White against Grey
10:30am – GAME 10 : Black against Red
7:00pm – INTRASQUAD GAME : Black and White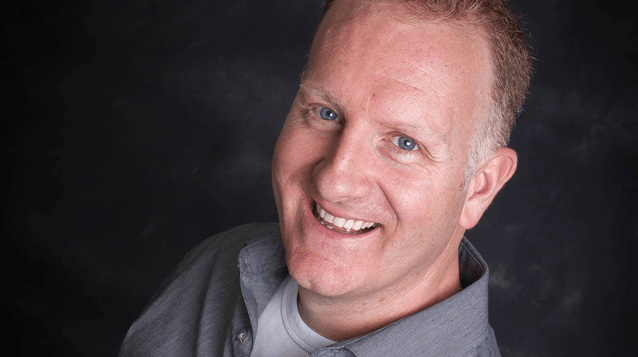 Rod Mawhood is a lifelong Niagara native who has had the pleasure of working in all three mediums – Radio, Print and TV – for over 20 years. His first announcing gig was with the then St. Catharines Stompers. Since then he's worked in radio and TV in Toronto, and currently is the announcer for the Niagara IceDogs and Niagara River Lions.
Rod also covers the Buffalo Bills for FOX Sports and the Buffalo Sabres for NBC Sports.