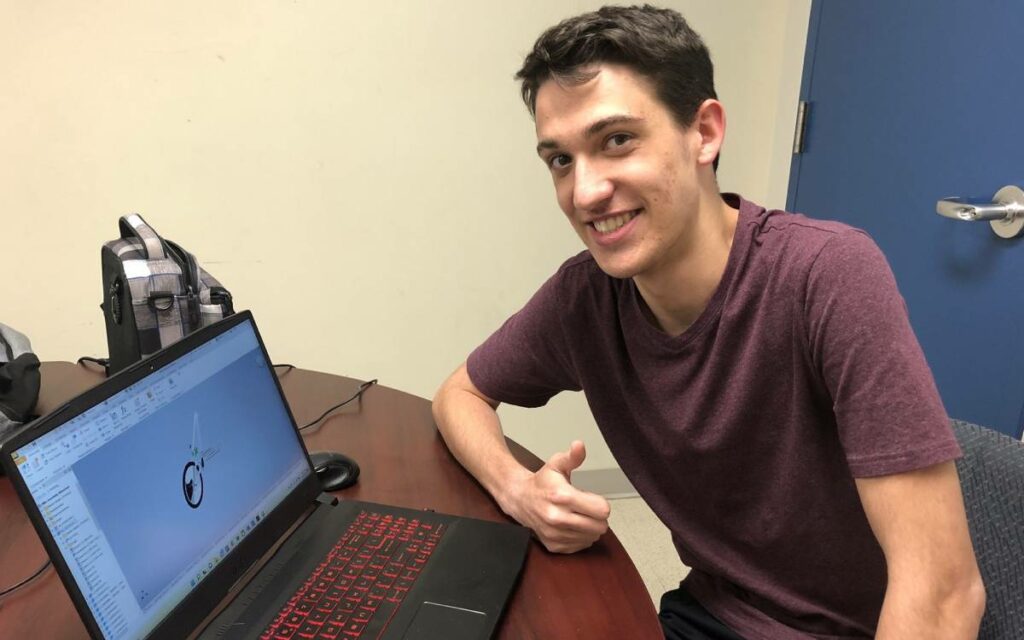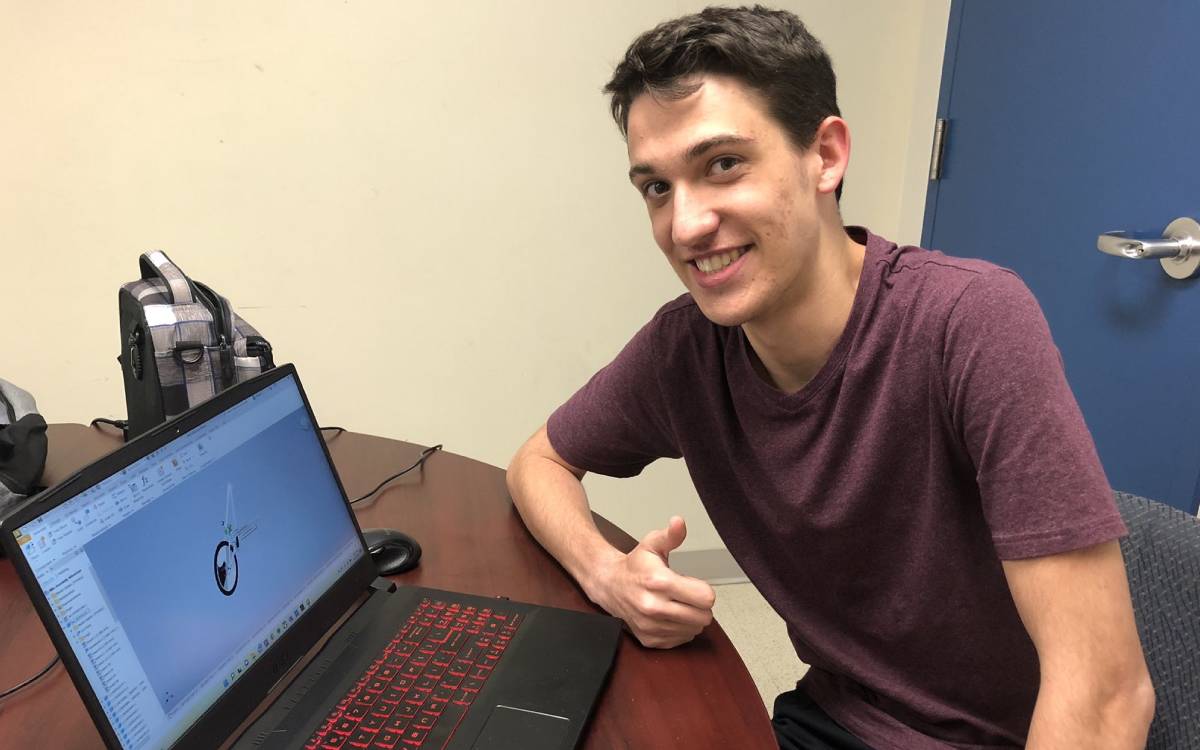 Gold medalists Abby Bruneel and Tommy Friesen (pictured) were two of five participants from Niagara to medal at the national skills competition last week. Photo credit: DSBN
The 2022 Skills Canada national showcase wrapped up four days of competition and festivities last Saturday. 
Between May 25 and 28, approximately 350 post-secondary students, secondary school students, and apprentices from around the country competed for the title of national champion in over 45 skill areas.
Post-secondary students participated on-site at the Vancouver Convention Centre. Secondary school students participated virtually via distance. 
As previously reported, the region sent an impressive seven representatives to this year's national competition as part of Team Ontario, following a dominant performance at the provincial level that saw Niagara take home 31 medals, including 13 gold.
Last week, no less than five of the region's seven participants earned a medal at the Canada-wide competition, including two golds from Sir Winston Churchill secondary students Abby Bruneel and Tommy Friesen, who became national champions in hairstyling and mechanical engineering CAD, respectively. 
Speaking with The Niagara Independent, gold medalist Tommy Friesen said the victory was "totally unexpected".
"It was a shock, for sure," said Friesen, who is graduating from the St. Catharines high school later this month. "They announced bronze, and then silver – I was neither of those – and I thought 'I'm not first, obviously. Well, it (the competition) was good. That's it.' But no, I won. Super exciting!"
CAD – or computer aided design – is used by mechanical draftspersons to translate product design concepts into accurate and detailed technical drawings and specifications for engineering, manufacturing, and other purposes. 
Friesen was first introduced to mechanical CAD in grade 9 tech class but, as he explained, didn't really start to hone his craft in a serious way until recently. 
"I probably got serious about practicing and getting better just this year. 
My tech teacher Mr. Busca got me into the idea of competing in a skills competition, so I have him to thank for that. But once I realized this was something I was good at, it was a lot of hard work. I just started modelling anything I could think of." 
In addition to his big win in mechanical CAD at the Skills Canada National Competition, Friesen also helped lead a team of four Sir Winston Churchill students to a gold medal in robotics at the Skills Ontario competition in April, before qualifying for the Vex Robotics World Championship in Dallas, Texas last month. 
And if that wasn't enough, earlier this week the highly accomplished student was also presented the 2022 DSBN Excellence in Education award for Sir Winston Churchill. 
The annual award is presented to one graduating student from each of the board's secondary schools "who achieves a high academic standing, contributes significantly to various extra-curricular school activities, is a leader among their peers and is a positive role model, works for the good of the school community through voluntary community service, and has achieved personal excellence through distinguished effort in endeavors outside of the school."
So, what's next for the rising young tech star? 
Come September, Friesen will be studying mechatronics engineering at one of Canada's – indeed, one of the world's – best institutions to do so: University of Waterloo. 
Alongside Friesen and fellow Churchill gold medal winner Abby Bruneel, Eric Hribljan from Beamsville Secondary also won a bronze medal in automotive technology at last week's competition, rounding out a banner year for the DSBN. 
Jill Russell, DSBN Technology and Ontario Youth Apprenticeship Program Consultant, said the school board was "extremely proud" of all of this year's Skills competitors.
"Qualifying to compete to be the best in the nation in the skilled trades and technologies is an incredible accomplishment on its own," said Russell. "And to further that achievement by winning a medal at Skills Canada is a recognition of exceptional ability, and represents dedication, talent, and perseverance to succeed."
At the post-secondary level, both participants from Niagara College medaled in their respective skill. 
Jake Boekestyn earned a bronze in welding, while Matt Mackie took home a silver in 3D digital game art, just missing out on qualifying to compete at the Skills World competition later this year.