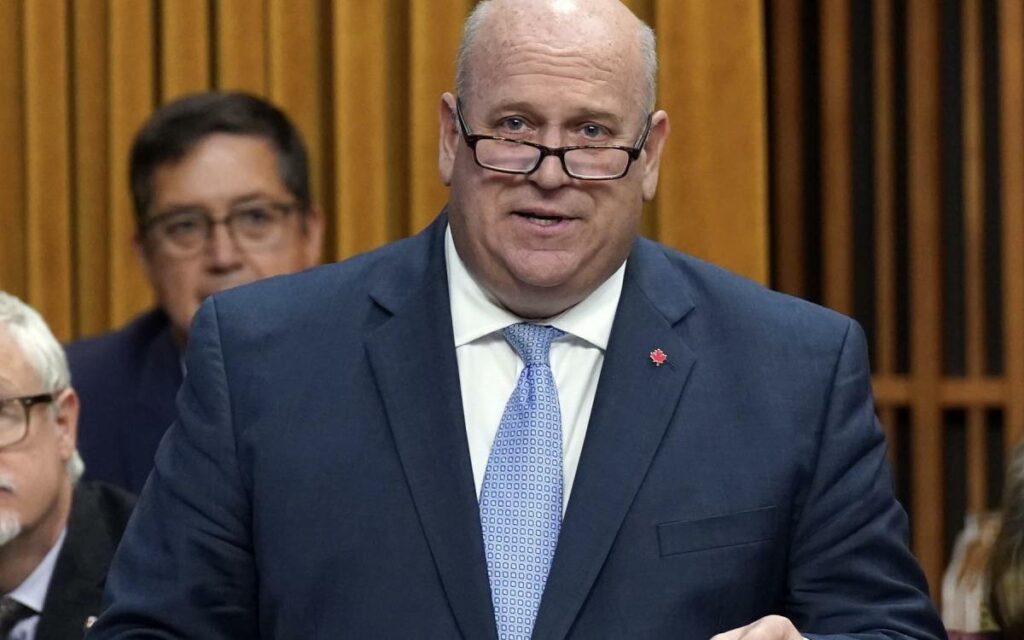 Long-time local Conservative MP Dean Allison talks federal government inviting a Ukrainian veteran who fought alongside the Nazi regime to Parliament and the country's souring relationship with a key trading partner in India. Photo credit: Facebook/Dean Allison
Last weekend marked the conclusion of another odd month in Canada's Federal Chambers. From India, to Ukraine, the government's diplomatic moves have been the subject of great skepticism, both from opposition parties, and the public at large. 
Dean Allison (Conservative) currently serves as the Member of Parliament for the riding of Niagara West. 
"I think we are all standing in disbelief," Allison shared in a recent interview with the Niagara Independent, remarking on the fact that a veteran who fought for Nazi forces during the Second World War was honoured at the House of Commons on September 22. 
"We need a personal apology from the Prime Minister for this incredible error," he said. "The Prime Minister didn't even show up in the House of Commons until the Wednesday after the incident from the previous Friday to answer questions." 
Allison expressed significant doubt regarding the Liberal narrative, which argues that the government was completely unaware that Yaroslav Hunka (age 98), a Ukrainian-Canadian immigrant, fought in a division affiliated with Nazi Germany. 
"The PMO vets everyone who comes into the House of Commons for security reasons," Allison explained. "Particularly when we have a world leader visiting, such as the American President earlier in the year, and in this case President Zelensky of Ukraine, they are tasked with ensuring that everyone who is invited to Parliament is not a security risk," he continued. "The RCMP have the tools necessary to look into a person's background, distinguishing based on record." 
Allison believes that it is likely a combination of incompetence and nepotism that resulted in Mr. Hunka receiving a round of applause during President Zelensky's address to the Canadian Parliament last month. "This is probably someone that the Speaker invited from his riding, whom he had seen at Remembrance Day events over the years," Allison suggested. 
Speaker Anthony Rota resigned his post following the unprecedented occurrence. Parliament will elect a new speaker in a vote scheduled for Tuesday, October 3.
Allison also took some time to address the growing concern over Canada's diplomatic crisis with India. "The allegations that the government is making against India are serious," he said.
The Canadian government has stated that it believes Indian agents are responsible for killing Hardeep Singh Nijjar, a Canadian citizen who was a Sikh separatist leader.
"Anytime that a nation of 40 million picks a fight with a country of 1.4 billion, you would think there must be something pretty major going on," Allison argued. "But they haven't been transparent about what's actually going on… we (Conservatives) haven't said a whole lot because we haven't heard the details." 
A lengthy fall-out in Canadian-Indian relations would have significant economic implications. "There will be issues with trade, particularly within agriculture," Allison explained. "We are looking for new ways to get our products to market, to support Canadian businesses and grow our economy." 
"At a time when it is necessary to decrease our reliance on China, and diversify our Pacific trading partners, a dispute of this magnitude could lead to a lot of problems."
When asked to reflect on the way forward, Allison had some key thoughts to share. "We need a new Prime Minister… I hate to say it, but I really don't think these guys are serious," he remarked. "When (Justin Trudeau) came to office in 2015, he talked about how under him Canada would be back on the world stage… in reality, these past eight years have severely damaged our global reputation, people don't take our economy or our diplomacy seriously." 
"We're not back," Allison concluded, "we've been cut out of important partnerships with our allies on trade, security, etc."  
"And I don't think things are going to get better until we have a new government."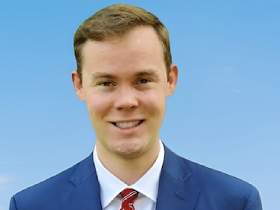 Nick Redekop completed his Honours Bachelor of Arts Degree in Labour Studies at Brock University. He has previously served in municipal and federal politics. In his free time, Nick enjoys following sports, taking part in outdoor activities, and reading biographies. Nick resides in Niagara Falls