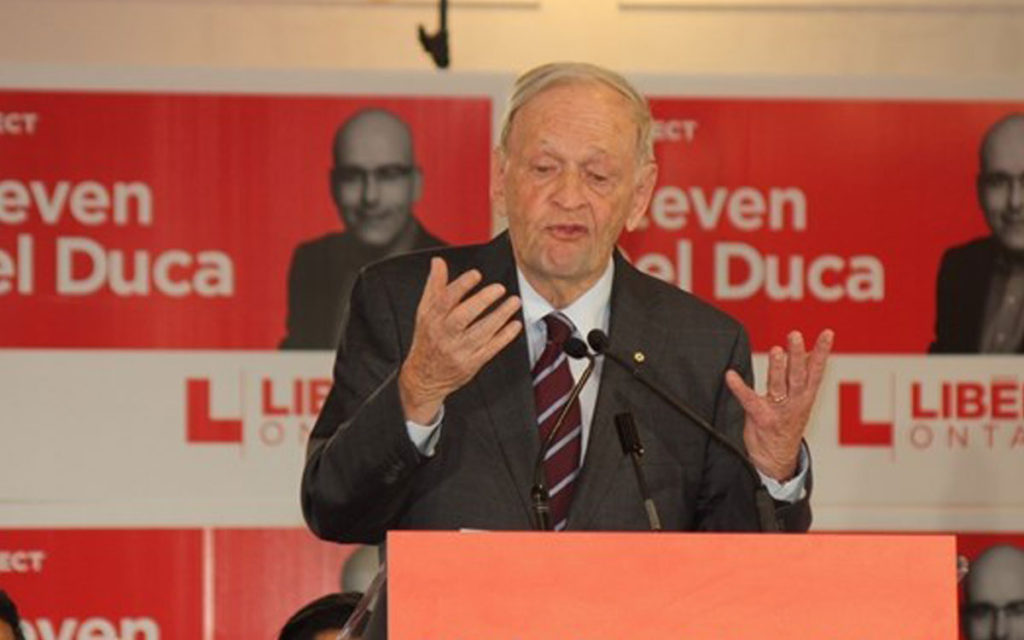 Macaulay Culkin, the most successful child star of the 1990s, was on the Ellen DeGeneres show earlier this week. Culkin mostly stays out of the spotlight, but has been gamely making the talk show rounds this week to promote his podcast/website, "Bunny Ears." Bunny Ears is Culkin's most serious hobby – as he calls his pursuits – since he basically retired from acting over 20 years ago.
During her interview with Culkin, DeGeneres flashed some throwback photos and asked Culkin for his reactions: sort of a celebrity Rorschach test. When a photo appeared of Culkin posing with Neil Patrick Harris (Doogie Howser), Will Smith (the Fresh Prince of Bel Air), and Jaleel White (Urkel), Culkin quipped: "That is the most 90s photo I've ever seen," and "I'm probably wearing Reebok pumps."
It was sweet serendipity that the very next day, Canada's own 90s throwback, Jean Chrétien (aka the Stale Prince of Beijing), descended on the GTA to pump up local Liberals. The event was the nomination meeting of Steven Del Duca, Kathleen Wynne's current economic development minister and soon-to-be Liberal leadership candidate.
Commenting on the previous day's horrific truck attack in Toronto, Chrétien told the crowd of about 1,000: "we live in a big land separated by mountains, prairies and rivers — separated sometimes by language, sometimes the colour of the skin and religion." Yes, no matter how many are dead or injured, or how recently, there is no wrong time for Liberals to practice their tried-and-true identity politics.
It's kind of odd how Liberals are always talking about race and religion, at the same time they are accusing others of dividing people by their race and religion. Even odder is how rarely they are called on it.
Chrétien did not make himself available for questions before or after his remarks, which may explain why so few outlets covered his appearance. As far as I can tell, only longtime Liberal house organ The Toronto Star and its local subsidiary the Vaughan Citizen covered the event. If the reporters in attendance tried to question Chrétien, their stories do not say so.
No doubt Chrétien did not want to detract from the focus on provincial politics. He complimented Premier Wynne, saying "she has shown a lot of courage in front of very difficult files." I'm not sure how much courage it takes to spend wildly and run double-digit deficits for the foreseeable future when you are facing political oblivion. Chrétien is probably a little envious that Wynne and her predecessor Dalton McGuinty never had to enforce the kind of fiscal restraint that he and his finance minister Paul Martin did. But he and Martin were enforcing the restraint on Mike Harris and Ralph Klein, not Kathleen Wynne and Rachel Notley.
Chrétien could have been asked about other topics, such as his frequent visits to China, or a recent lobbying complaint in Nova Scotia. Earlier this month, the province's registrar of lobbyists sent a letter to Chrétien's Ottawa office, after receiving a complaint from a citizen about Chrétien's hour-long meeting with Nova Scotia premier Stephen McNeil and transport minister Geoff MacLellan. From the Canadian Press report:
The day before the Halifax meeting, Chretien had attended a conference in Sydney in his capacity as a paid international adviser to Sydney Harbour Investment Partners, which has been looking for international investors for its project [a container port in Cape Breton].
Asked by a Cape Breton Post reporter if he'd be meeting with the premier to discuss the project, Chretien said he would be.
Chretien told the reporter, "He (Premier Stephen McNeil) said he's for the development and he wants development in Nova Scotia and he is the premier of all Nova Scotia. There's always competition between one city and another but all the cities in Nova Scotia are in Nova Scotia."
When he asked if the province should invest in the project, the former prime minister replied, "I hope so."
When asked about another project along the Strait of Canso trying to develop a port, Chretien replied, "So what? I'm working for Sydney. I'm not working for them."
There it is, that classic 90s Chrétien 'eff you' attitude that Chrétien got away with, thanks to a largely sympathetic media, and a divided conservative opposition.
The lobbyist registrar has asked Chrétien to disclose whether he lobbied the premier. Unfortunately, Chrétien has no obligation to do so, and Nova Scotia's lobbyist registrar can do no more than inform Chrétien about Nova Scotia's lobbying rules. She has no investigative powers, so unless the police have reason to begin a criminal investigation, Chrétien will not have to answer any questions about his conduct.
For Macaulay Culkin, the 90s are over. For Jean Chrétien, they go on and on.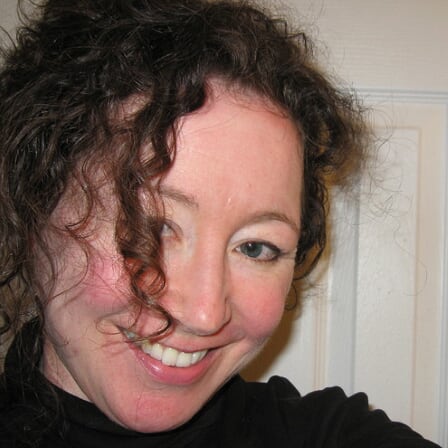 Joan Tintor is a writer and researcher. Her political experience includes having served as legislative assistant to Ontario transportation minister Al Palladini, and as a writer/researcher for the Ontario PC Caucus. She earned a degree in journalism from Ryerson Polytechnic University in 1994.