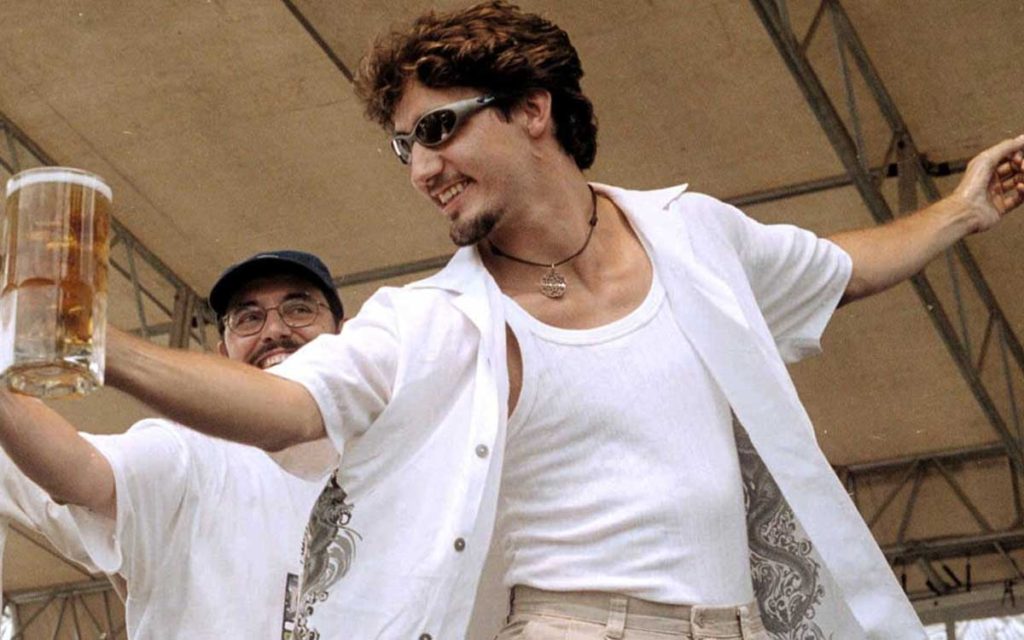 As if Justin Trudeau hadn't done enough to disrupt my always-shaky peace of mind, he's added another offense: he's revived my pity for Patrick Brown.
It was just five months ago that two anonymous accusers ended the political career of then Ontario PC leader Patrick Brown. Each woman alleged that Brown had pressured her into sex several years prior, with one woman claiming she was still a high school student at the time. Brown's political staff and MPPs abandoned him, and he resigned as leader. A few weeks after CTV aired the explosive story, Brown refuted the allegations with witnesses and other information that suggested the incidents could not have taken place. One of the accusers later admitted that she was not in high school at the time.
But Brown's rebuttals were not enough. The PC caucus and party had already forged ahead with a leadership contest to replace Brown, in which he was briefly a candidate. After Doug Ford was elected leader, the party's nomination committee disqualified Brown as a riding candidate, and he did not run for a seat in the June election. In April, Brown launched an $8-million defamation lawsuit against CTV and the reporters and producers who prepared the story. More recently, he told the National Post that he is being lobbied to run for chair of Peel Region, where he now lives and has longstanding ties to its large South Asian community.
So what's this got to do with Justin Trudeau? Like Brown, Trudeau was also accused of inappropriate behavior with a young woman many years ago. But the allegation did not explode like Brown's did. It was more akin to a stove burner having been left on until someone says, "hey, do you smell something burning?"
In April, the satirical magazine Frank posted a 2000 editorial from the Creston Valley Advance in B.C. The editorial accused Trudeau of "groping" the paper's young female reporter, who was covering the Kokanee Summit, a music festival that Trudeau attended as an onstage guest. Trudeau was accepting the festival's donation to the Kokanee Glacier Alpine Campaign, which was building a backcountry cabin in memory of Trudeau's late brother Michel and other avalanche victims.
The editorial included Trudeau's apology to the woman: "I'm sorry. If I had known you were reporting for a national paper, I never would have been so forward." (As the Advance was affiliated with the Vancouver Sun and National Post, the woman was also reporting for those outlets.)
The 18-year-old editorial was picked up and spread to social media and several news outlets, but ignored by most of the Canadian media. Despite Trudeau's 2000 quote that seemed to admit to inappropriate behaviour, his office released a statement that Trudeau "remembers being in Creston for the Avalanche Foundation, but he doesn't think he had any negative interactions there." His office also offered: "As the PM has said before, he has always been very careful to treat everyone with respect. His first experiences with activism were on the issue of sexual assault at McGill, and he knows the importance of being thoughtful and respectful."
Late last week, the National Post published a lengthy piece on the allegations. Several reporters worked on the story, and talked to people who worked with the young woman at the B.C. paper, and others connected with the festival. The woman's former editors verified that she told them about Trudeau's conduct, and believed her account. They were surprised by the editorial, however, which was written and published by the woman herself. (The paper's small staff meant that there were times when individual reporters could unilaterally decide on content.) The other reporter who worked at the Advance that summer was not aware of the woman's allegation.
The Post also interviewed the festival's PR manager, Tanya Oliva, who described Trudeau as having a good time, but professional and respectful. The festival had hired the Advance's reporter to take photos of the event, and the reporter made no mention to Oliva of any inappropriate conduct by Trudeau.
Unfortunately, the woman who wrote the editorial about Trudeau's behaviour towards her would not speak to the Post, and her former editors would not elaborate on how Trudeau touched her. Her report on the festival suggested that it was not a pleasant environment for women:
"It wasn't a good place to be if you're female. It was a 10-1 ratio of men and women. I got my ass grabbed I don't know how many times," the reporter's story quoted one woman as saying. "Guys were just grabbing you. It was scary. I was just surprised nothing happened. I've never been so disgusted in my life."
Having been a fuddy duddy since birth, I've never attended a music festival, so my knowledge of what is permissible among attendees is limited. I don't assume that people are frolicking nude in the mud a la Woodstock, but maybe uninvited hugs or cheek-kisses are okay? Perhaps that's all Trudeau did to this young reporter. I guess we'll never know.
Naturally, the allegations and consequences regarding Trudeau are being weighed against the ones that beset Patrick Brown, and especially those that affected Liberal MPs Scott Andrews, Massimo Pacetti, Darshan Kang and Kent Hehr. All but Hehr were booted from Trudeau's caucus, with Hehr losing his cabinet post. But in 2000, Trudeau was a Vancouver high school teacher on summer vacation, not a Member of Parliament or party leader.
The Post deserves credit for its work in trying to get to the truth of what happened between Trudeau and a Creston Valley Advance reporter 18 years ago. But without detailed allegations or the woman's cooperation, this is probably as far as the story goes. No doubt that is a comfort to Trudeau and the parliamentary press gallery, who are relieved of any duty to investigate or question Trudeau further. Patrick Brown and Trudeau's former caucus mates, however, might see it differently.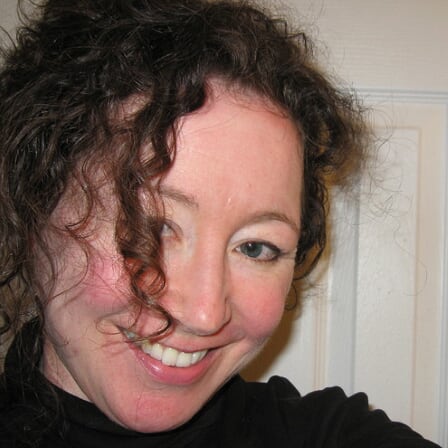 Joan Tintor is a writer and researcher. Her political experience includes having served as legislative assistant to Ontario transportation minister Al Palladini, and as a writer/researcher for the Ontario PC Caucus. She earned a degree in journalism from Ryerson Polytechnic University in 1994.