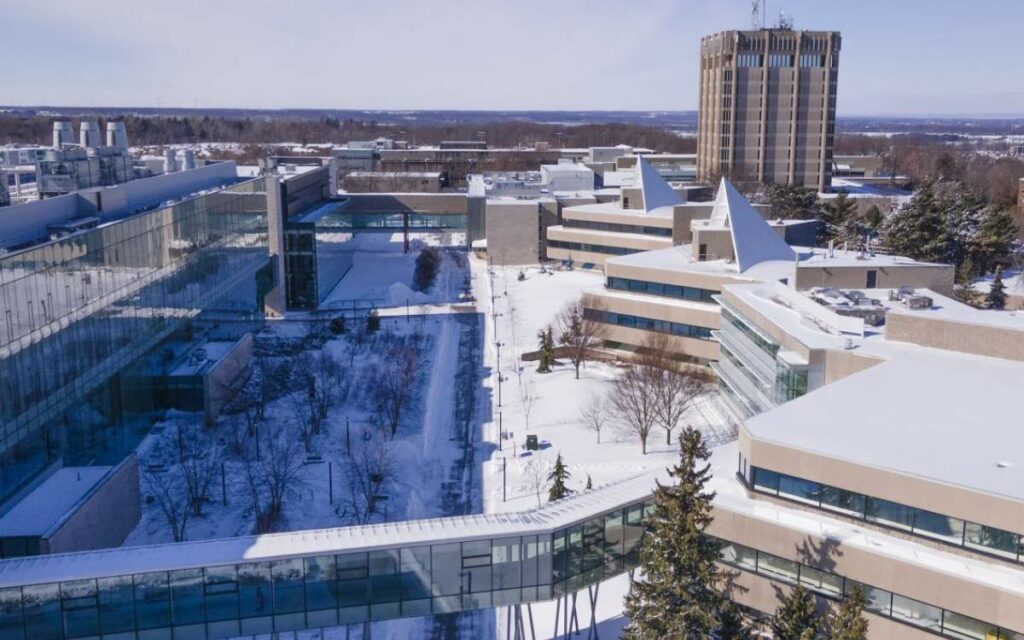 After only three years on the job, associate vice-president of advancement and external relations Gord Arbeau is leaving the St. Catharines university to become vice-president of advancement at Niagara College. He's not the first top administrator in recent years to leave the large research university to take up effectively the same position at an applied college. Photo credit: Brock University
As Jonathan Kay first reported for The Niagara Independent back in May 2021, Brock University in St. Catharines is arguably one of the "most professionally dysfunctional universities" in Canada, driven by cronyism and described by whistleblowers as possessing a "clannish administrative culture". 
Per Kay's article, "In response to various crises and controversies…Brock recently commissioned a third-party investigation of its professional climate. The investigators' 466-page report, delivered in October 2020, indicated that a stunning 62% of Brock faculty and 63% of Brock staff had considered leaving the university during the previous 12 months." 
Kay continued, "…more than a third of faculty and staff said they'd personally observed discriminatory hiring practices. By far and away, the leading type of unjust hiring practice reported was classified under 'nepotism/cronyism'." 
Kay was writing in the wake of news breaking that the school's top administrator at the time, Gavin Fearon, was resigning as Brock president, ostensibly out of a "desire to move back to Toronto" and join George Brown College. 
"On the face of it, it's an unusual career move for a top administrator working in the status-obsessed world of academia," Kay wrote, "Brock is a large public research university, while George Brown is a college that caters mostly to continuing-education students pursuing vocational programs."
A year and a half later and another top administrator at the St. Catharines university is leaving, once again for a job at an applied college. 
Gord Arbeau, the university's associate vice-president of advancement and external relations, is moving down the road to Welland's Niagara College to take up a near identical role as vice-president of advancement. 
In a press release announcing the new hire on December 21, Niagara College said "Arbeau will be responsible for growing the College's endowments and raising funds in support of our students and learning environments, along with enhanced alumni and partner engagement" – much of the same work he currently does at Brock. 
"It is a distinct privilege to be invited to join the Niagara College community," said Arbeau in a statement. "Our students, faculty and staff are impactful contributors to the vibrancy of our region, province and the world. I am looking forward to working with the College's executive team and our colleagues to continue to advance the College and its strategic plan and to build on the considerable and impressive achievements and momentum that Niagara College has earned."
No explanation for the move was provided by the university, college, or Arbeau himself. 
Arbeau only joined Brock in December 2019. Before that, he worked in successive senior leadership roles at Hamilton's McMaster University for 15 years. 
Arbeau starts at Niagara College on January 16.