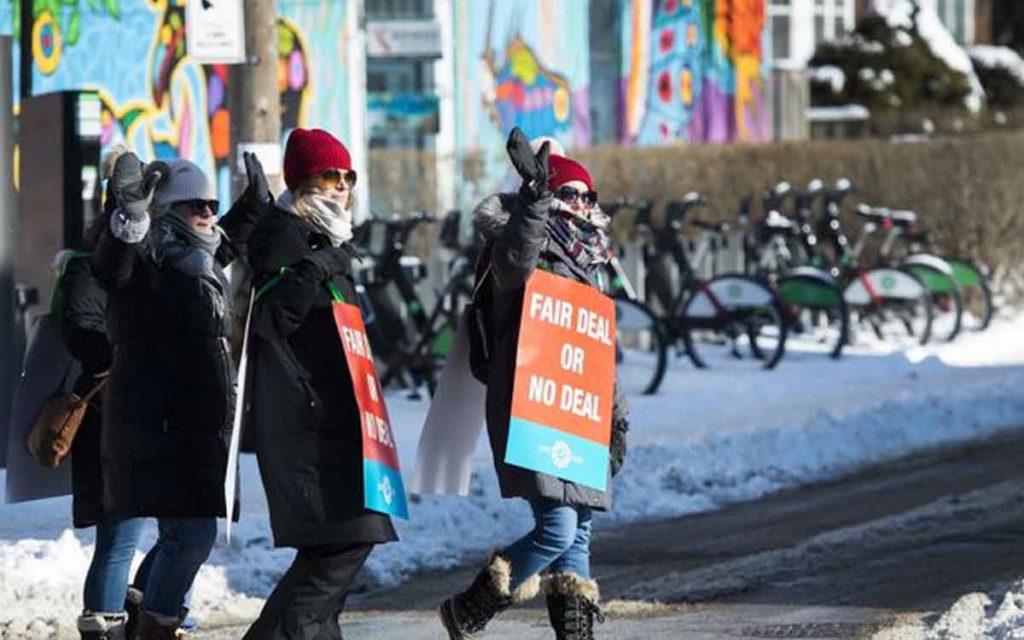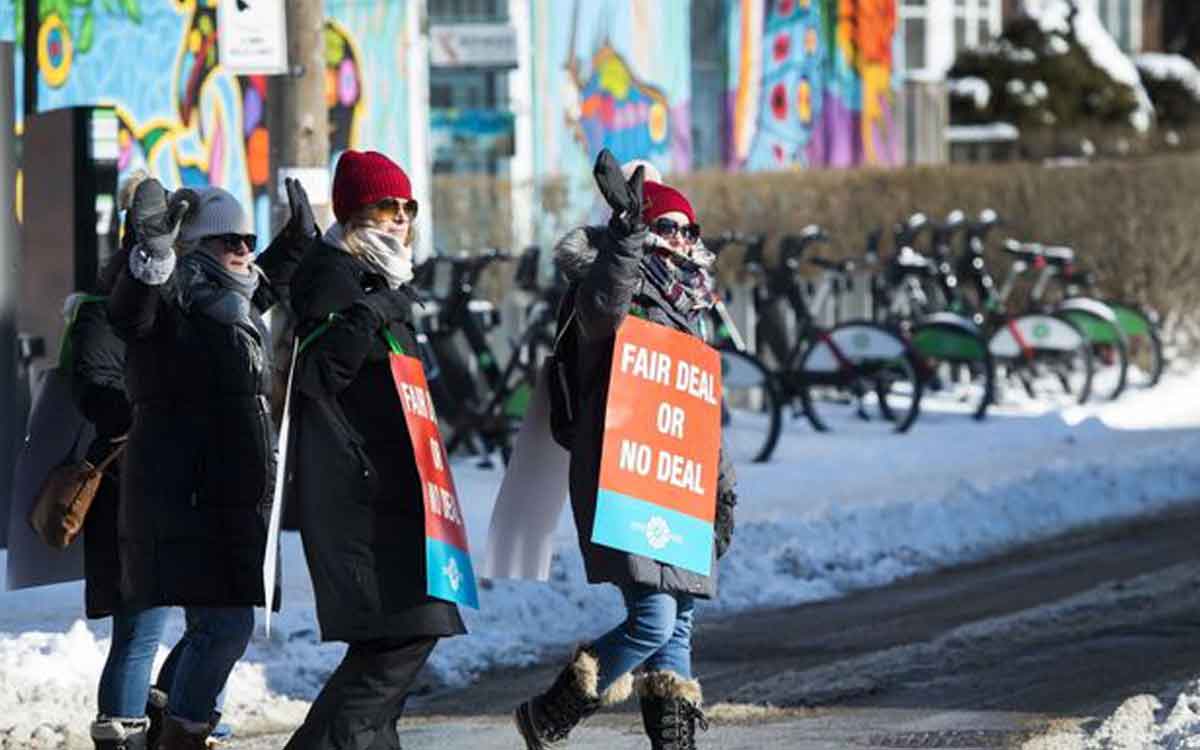 Teachers with the Elementary Teachers' Federation of Ontario participate in a strike in Toronto on Jan. 20, 2020. Photo: Nathan Denette/CP
I don't have a parent's perspective on the last few months of teacher strikes and job actions, but as a conservative I am naturally frustrated. "Fire them all!" I shout at the television, invoking the memory of the blessed Ronald Reagan, though I know very well that neither education minister Stephen Lecce nor premier Doug Ford can fire teachers who are employed by school boards. "Lock them out in January!" was another refrain I would mutter into the void. Again, same problem: politicians can't lock out people who work for different politicians.
Sadly, the prospect of teachers picketing through weeks of winter weather has probably receded into Wiarton Willie's lair.
After the education unions' contracts expired in August, new contracts talks began. In October, the government reached a deal with CUPE (which represents education support workers), avoiding a strike in the final weeks of the federal election. In November, however, the three main teachers' unions – OECTA, OSSTF and ETFO – held strike votes and got strike mandates of 97%, 95.5% and 98% respectively. Then the work to rule and rotating strikes began.
The work to rule included sitting out staff meetings, not helping prepare for standardized testing, not providing comments on report cards, and not participating in field trips. Because the elementary teachers' union told their members to not input grades electronically, several large school boards did not send home report cards for the first term, one of the three progress reports that elementary students are supposed to get each school year.
Throughout all this, the Ford government has stuck to its last position on raises, class size and online learning, after making concessions in the fall. At the same time it has been careful to avoid any inflammatory rhetoric, knowing that the media and opposition are onside with union leaders, and many parents are sympathetic to teachers. Doug Ford even paid lip service to the supposed distinction between union leaders and frontline teachers, a fiction that evaporated with the illegal province-wide strike of 1997, and would seem at odds with above-95% strike mandates.
The unions did not offer any concessions in response to the government's new position: just increasing and widening job actions. Neither has the government changed its position because of the unions' job actions. It is expanding its messaging to condemn the job actions as hurtful to kids, who should be in school. And it has offered a rebate of up to $60 a day for parents inconvenienced by strike days.
From a strategic standpoint, the wisdom of the government's conduct is becoming apparent: they took a reasonable position, backed off to an even more reasonable position, are consistent with their messaging, and are letting the teachers hang themselves by doing the only thing they know how to do: inflict pain on parents and kids. So far, there is little blowback to the government.
While the unions and opposition repeat their charges of cuts and layoffs, without any change from the government those allegations have become background noise. Even the charge that class size increases will require 10,000 fewer teachers has faded: there is no better example than Sunday's Toronto Sun op-ed from Liberal MPP and leadership candidate Mitzie Hunter. Hunter – a former education minister herself – does not even mention it. Hunter's first concern was that the education minister had failed to make good on a promised meeting with her.
The Ontario government probably looked over the last 30 years of education in Ontario and concluded that the only way to win a war with teachers is to not have one. The best any government can hope for is the teachers defeat themselves by going too far (flushing report cards is a good start). If the government still has to give a little more to get a deal, then the dollars saved by not paying striking teachers will help soften the budgetary blow.
Frustrating as it may be to conservatives, there is little appetite for vouchers or charter schools, even though charters and vouchers would have the collateral benefit of encouraging government schools to be more accountable to parents. Charter schools and vouchers would also weaken teachers' bargaining position (which is why they oppose them so viciously) and strengthen that of school boards and governments, by promising an alternative for fed-up parents.
Many Canadians seem to think that it is an exercise in equality that most parents have no choice but to hand their kids over to a 19th-century school system that is essentially controlled by a handful of public sector unions. Sure, if you're rich or religious then go ahead and home school your kids or put them in a private school, but don't you dare ask for any of the money that the public system would have to spend on your child if he showed up there tomorrow. It is this absolutism that allowed Dalton McGuinty to cancel the last PC government's private school tax credit halfway through the school year, after parents had already paid or committed to a full year's tuition.
Luckily for the unions, home or independent schooling is too expensive or too much hassle for most working families. Though teachers detest being regarded as babysitters, child care is the aspect of public schooling that is most valuable to many parents. The education system has encouraged this dependence, by demanding all-day kindergarten and attaching child care facilities to schools.
But with the Ford government refusing to concede on its negotiating position, and so far eluding the role of villain, the unions will have little choice but to initiate larger and longer strikes, and more extreme job actions such as withholding grades and threatening college and university applications. This week, elementary teachers are cancelling all extra-curriculars and striking for two days. These strikes and actions will hurt teachers' incomes, and turn more parents against them. Will they also force the Ford regime to change its passive tune? We may soon find out.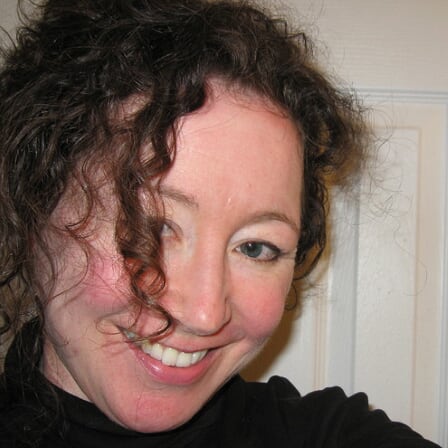 Joan Tintor is a writer and researcher. Her political experience includes having served as legislative assistant to Ontario transportation minister Al Palladini, and as a writer/researcher for the Ontario PC Caucus. She earned a degree in journalism from Ryerson Polytechnic University in 1994.