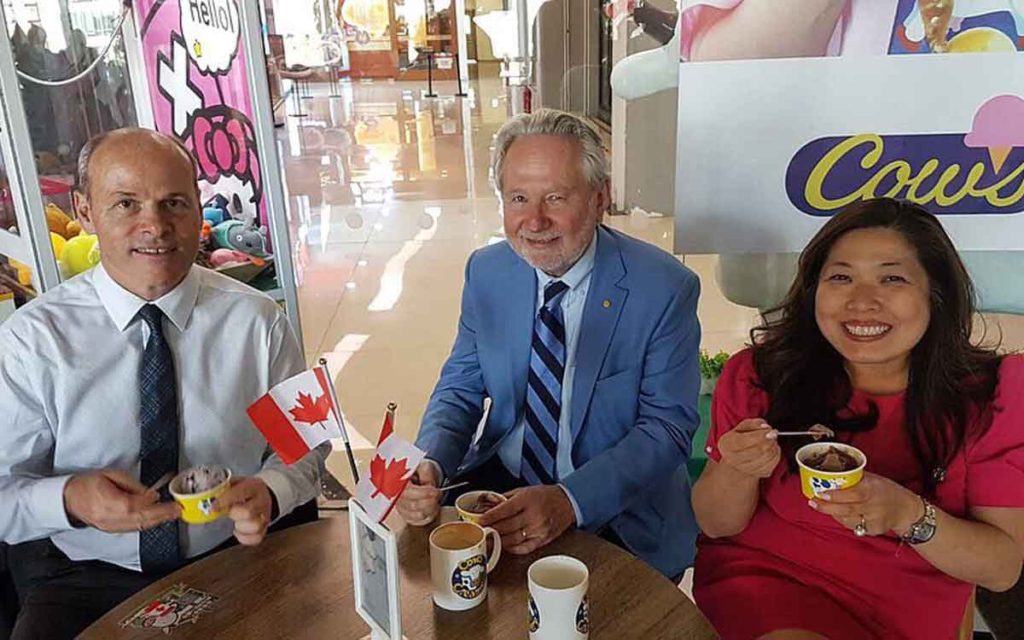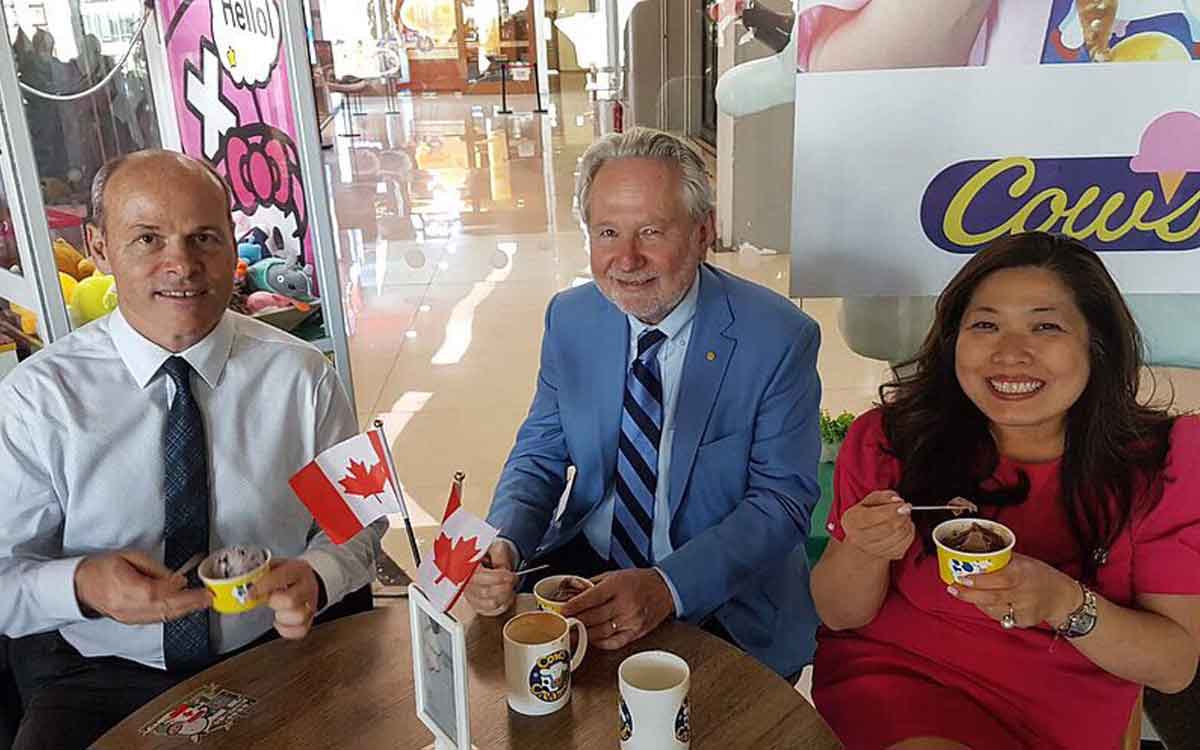 Liberal Senator Peter Harder (middle) and Liberal Small Business Minister Mary Ng Photograph from Mary Ng's Twitter account
Many political junkies are fans of the British comedy Yes Minister and its follow-up, Yes Prime Minister. It never seemed to air often enough for me to catch it more than once or twice, so I can't say I am a fan (hopefully it will come to Netflix someday).
Nevertheless, the gist of the show seemed to be that administrative affairs minister (and later prime minister) James Hacker was a well-meaning but naïve politician, while his department secretary (and later cabinet secretary) Sir Humphrey Appleby was much smarter. It was Appleby's experience and knowledge of government and public affairs that prevented the hapless Hacker from embarrassing himself and the government, often after Sir Humphrey's ruthless-but-deferential argument proved that Hacker's desired plan would be impossible to implement.
Even without the confirmation of a fictional TV show, many people do believe that the top echelons of Canada's civil service are populated with Very Smart People who combine intelligence with the wisdom acquired from decades of public service, both of which are honestly and diligently applied in support of the elected government of the day. After leaving the civil service, those who don't retire reinvent themselves as professors, consultants, business executives or lobbyists (some even juggle two or more of those gigs).
In fairness, there is little public evidence with which to challenge this belief. Yet this year has already given us two examples of a current or former top civil servant setting fire to himself in public.
In February, we saw then-clerk of the privy council Michael Wernick testify before the House of Commons justice committee on the SNC-Lavalin matter. Former attorney general Jody Wilson-Raybould had earlier testified that Wernick, prime minister Justin Trudeau, and other senior government officials had improperly pressured her to offer a deferred prosecution agreement to SNC, which is fighting charges of fraud and bribery related to some of its overseas work. Wernick also initiated the infamous phone call – surreptitiously recorded by Wilson-Raybould – that preceded her shuffle from justice to veterans' affairs.
Wernick started his testimony off with a bang:
A lot has been said and written in the last few weeks and I think there are a couple of things that need to be clarified. I worry about my country right now, I'm deeply concerned about my country right now and its politics and where its headed. I worry about foreign interference in the upcoming election and we're working hard on that. I worry about the rising tide of incitements to violence, when people use terms like "treason" and "traitor" in open discourse. Those are the words that lead to assassination. I'm worried that someone is going to be shot in this country this year during the political campaign.
I think that it's totally unacceptable that a member of the Parliament of Canada would incite people to drive trucks over people, after what happened in Toronto last summer. Totally unacceptable and I hope that you, as parliamentarians, are going to condemn that. 
I worry about the reputations of honourable people who have served their country — being besmirched and dragged through the market square. I worry about the trolling from the vomitorium of social media entering the open media arena.
Most of all, I worry about people losing faith in the institutions of governance in this country, and that's why these proceedings are so important.
Whoa. An address that suggested Canada's top civil servant takes political metaphors and social media hyperbole seriously was a really weird way of buttressing the public's teetering faith in government institutions. Wernick was also combative and testy when questioned by committee members. His language and demeanour contrasted poorly with that of former Trudeau aide Gerald Butts, who left his trademark Twitter rage at home, and brought a Deepak Chopra-esque calm and camaraderie instead.
Wernick's testimony was immediately criticized by the opposition parties, who called for his resignation, which came a few weeks later. In his resignation letter, Wernick soberly acknowledged what had by then become obvious: "It is now apparent that there is no path for me to have a relationship of mutual trust and respect with the leaders of the Opposition parties."
But barely two months into Michael Wernick's retirement, we were treated to another one-time top civil servant embarrassing the government, something that used to be his job to prevent. Senator Peter Harder represents the government in the senate. As a civil servant, he was the deputy minister in four ministries, ending as deputy minister of foreign affairs in 2007. Then he served as head of the Canada China Business Council for eight years.
Given his longstanding association with Canada-China trade it's no surprise that Harder appeared next to small business minister Mary Ng in a tweeted photo promoting a PEI ice cream manufacturer's shop in Beijing last week. But the tweet was immediately attacked as tone deaf, seeing as how Canada and China have been in a diplomatic row since Huawei executive Meng Wanzhou was arrested in Vancouver last December, and China retaliated by arresting two Canadians on vague charges.
China continues to bully Canada into releasing Meng, through blocking our canola and meat products. It has also engaged in the classic abuser's tactic of trying to isolate us from our friends. Last week, a Chinese foreign ministry spokesperson said in a briefing that "the Canadian side should not naively believe that its so-called allies can really make concrete efforts for Canada's interests."
A spokesperson for Ng defended the ice cream tweet, telling a news outlet by email that "It is our continued responsibility to support the success of Canadian businesses around the world."
After her tweet went over like sardine sherbet, Ng claimed that she had raised the issue of the two diplomatic hostages with Chinese officials. Harder's office would not say whether he had or not.
Ng's tweet was just one example of how the Trudeau government seems to be perpetuating a 'business as usual' approach to China, despite its protestations of doing everything it can to release the two hostages. Ng and Harder were in China to attend the World Economic Forum, where Ng spoke on four panels, and Harder's activities included meetings at the Center for China and Globalization and seeing "old friends and former officials." Canada's tourism ministry was the main sponsor of a Canada Day gala in Beijing, which went ahead as planned despite China's bogus arrests and economic retaliations.
Charles Burton, a professor of political science at Brock University and a former diplomat posted to China, told iPolitics that Ng and Harder sent the wrong message during their trip. "Ms. Ng and Mr. Harder's happy-go-lucky 'business as usual' approach by suggesting all is well with Canada-China relations for these senior members of the Canadian government diminishes the gravity of Canadians' very serious concerns over the disgraceful treatment of [Michael] Kovrig and [Michael] Spavor," he said.
That sounds like something Sir Humphrey could have said.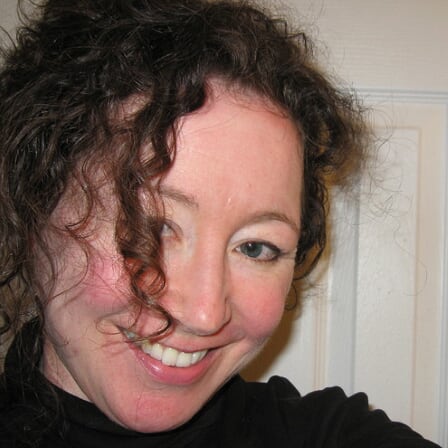 Joan Tintor is a writer and researcher. Her political experience includes having served as legislative assistant to Ontario transportation minister Al Palladini, and as a writer/researcher for the Ontario PC Caucus. She earned a degree in journalism from Ryerson Polytechnic University in 1994.