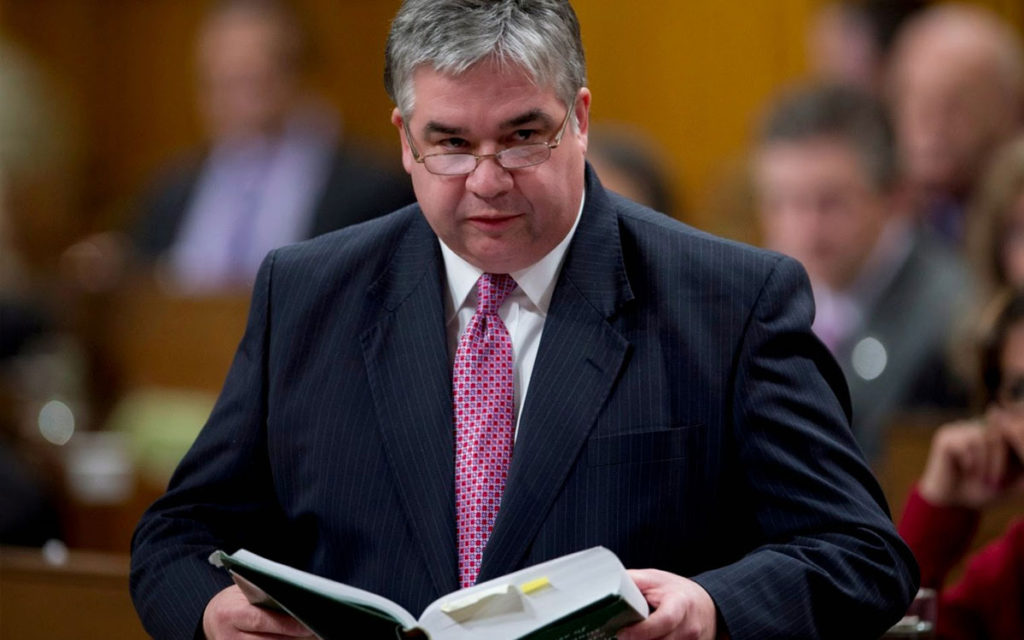 Retiring Conservative MP Peter Van Loan
There are now five vacant or soon-to-be-vacant seats in the House of Commons, the most recent being the Montreal seat of erstwhile NDP leader Thomas Mulcair, who announced his retirement from Parliament last week. On Sunday, current NDP leader Jagmeet Singh tipped the media that he will be running in Burnaby B.C., another one of those vacant seats.
Another MP retirement was announced last week, this one closer to home. York-Simcoe MP Peter Van Loan, who has represented the riding since the 2004 general election, is retiring from the House of Commons on September 30th. He has joined the Toronto law firm of Aird & Berlis to resume his municipal and land use planning practice.
The Canadian Press story about Van Loan's retirement included a bizarre collection of arcane tidbits from Van Loan's parliamentary career, cherry picked and thrown together to portray Van Loan in a negative light. It was a lazy report that did negative justice to the career of a significant figure in Ontario and federal politics for the last two decades. Imagine a story on Jean Chrétien's retirement that listed his accomplishments as: almost losing the Quebec referendum, the sponsorship scandal, and choking a protester.
Other than in Van Loan's local media, I have yet to see any decent retrospectives of Van Loan's career in the mainstream press, so I thought I would offer mine. I have known Peter for over 30 years (yikes) and worked with him from time to time on campaigns and professionally. So fair warning: this little appreciation is going to be extremely biased (as if the headline didn't give you a clue).
Peter Van Loan is the epitome of the sort of people we want to run for public office: intelligent, well-spoken, diligent, humble, successful in another line of work, and not motivated by money or accolades. In short, the anti-Trudeau.
As Van Loan noted to his local newspaper, he first volunteered for the Progressive Conservative Party in the 1975 provincial election. While still in high school, he became chair of the regional PC youth organization for Toronto. Peter was at the centre of the youth battles that raged in Ontario during the early 1980s.
While excelling at youth politics, Peter also managed to go to university, law school, and build a career as a top municipal lawyer at a national firm. While practicing law, he earned additional degrees in urban planning and international relations. For more than 10 years, he was an adjunct professor of land use planning at U of T's graduate school.
Peter successfully transitioned from youth battles to grown-up politics, running for president of the Ontario PC party in 1994. Through hard work and superior organization, Peter prevailed over an older and more established candidate. He was later acclaimed to a second term as president, after playing a key organizational role in Mike Harris' 1995 election victory.
With the Tories in power in Ontario, Peter turned his skills to the federal scene, where Jean Chrétien seemed indomitable, and conservatives were divided among the Reform and PC parties. In 1999 Peter ran for the presidency of the federal PC Party. The party had recovered slightly from its annihilation in 1993, but had lost its leader Jean Charest to Québec politics, and had just elected Joe Clark to replace him. Peter won another hotly-contested race for a job that promised a lot of challenges and unremunerated hard work.
Just a few months after Peter was elected party president, however, the Reform Party rebranded itself as the Canadian Alliance and launched a leadership race. The effect on Progressive Conservatives in Ontario was especially painful. Peter saw dozens of friends, candidates and MPPs he had helped, abandon the federal PC party to support the Canadian Alliance. Not long after that, Peter quit the presidency over a misunderstanding with Joe Clark.
Despite the many degrees and offices he has earned, Peter's career is a testament to the notion that you don't need a title to make a difference. In 2001, Peter participated in an effort called Forward Thinking, aimed at getting the PC party to look at working with the Alliance. Several PC MPs were receptive, but Clark and many remaining party stalwarts would not be moved. The prospects for cooperation seemed completely hopeless.
It took a collapse in fundraising, the departure of Jean Chrétien, and the imminent Paul Martin juggernaut to force the PC and Alliance leaders to get serious. When Peter MacKay and Stephen Harper made their historic agreement in October of 2003, Peter Van Loan led the Yes! campaign to ensure the deal would be ratified overwhelmingly by the party. Never one to presume an easy victory, it was his idea to publish a full-page ad in the Globe and Mail listing several hundred recognizable names who supported the pact. This ensured that there would be little backsliding leading up to the December vote.
Peter successfully contested the riding of York-Simcoe for the new Conservative Party of Canada in 2004, and was re-elected in 2006, 2008, 2011 and 2015. Although not in Stephen Harper's first cabinet, he joined cabinet in November of 2006 as Minister for Sport and Intergovernmental Affairs. Just a few months later he would receive a tough assignment: government house leader in a minority parliament. Peter was responsible for maintaining relations with opposition house leaders, ensuring that government legislation got passed (including two budgets), and that the government was never defeated. It was a responsibility he managed up to the 2008 election.
When Peter was asked to serve as government house leader again after the 2011 election, he could have complained that returning to a job he had already done under much more challenging circumstances was not worth his time or talents. But Peter would never do that. As government house leader, he had the satisfaction of overseeing passage of all the legislation the Conservatives could not pass during their minority days.
Peter Van Loan did not support Mike Harris or Stephen Harper in their leadership campaigns. But he was a trusted organizer and adviser to both, and a reliable minister to Harper. As current Conservative leader Andrew Scheer noted on Peter's retirement:
"Over his 14 years in office, the Hon. Peter Van Loan has been a respected and leading figure in our Party and our Conservative movement. A grassroots Conservative through and through, Peter's wide experience, knowledge and energy made him an integral part of our Caucus. As he retires from the House of Commons and returns to the practice of law, he will be missed in Ottawa."
Van Loan may be missed in Ottawa, but his talents will continue to be felt in many places. He told his local paper that he will be returning to the role of conservative volunteer that he took up over four decades ago.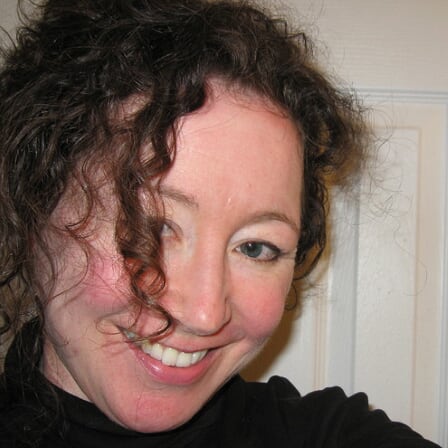 Joan Tintor is a writer and researcher. Her political experience includes having served as legislative assistant to Ontario transportation minister Al Palladini, and as a writer/researcher for the Ontario PC Caucus. She earned a degree in journalism from Ryerson Polytechnic University in 1994.