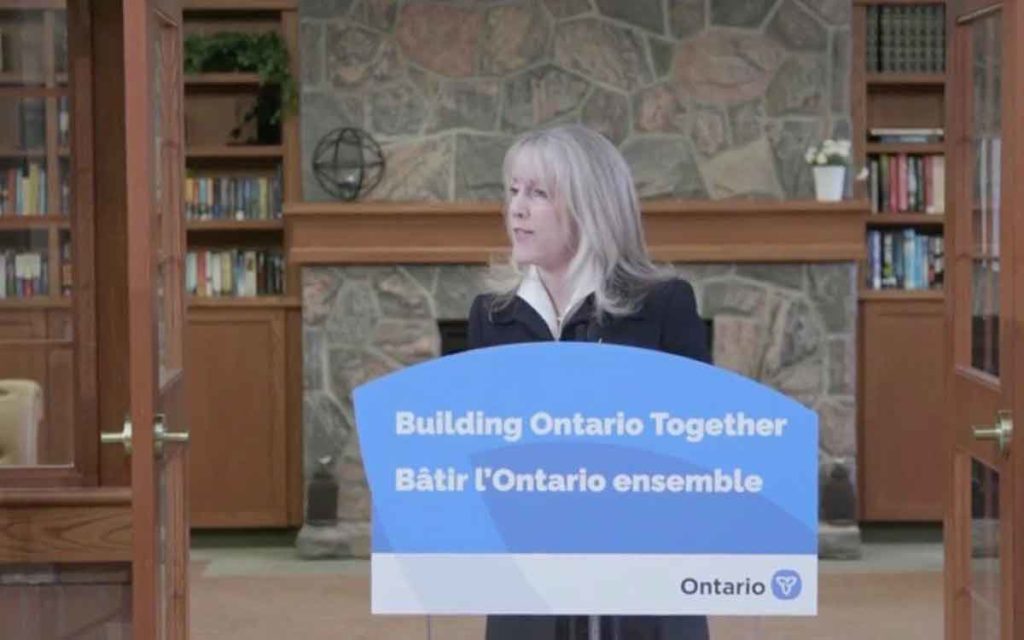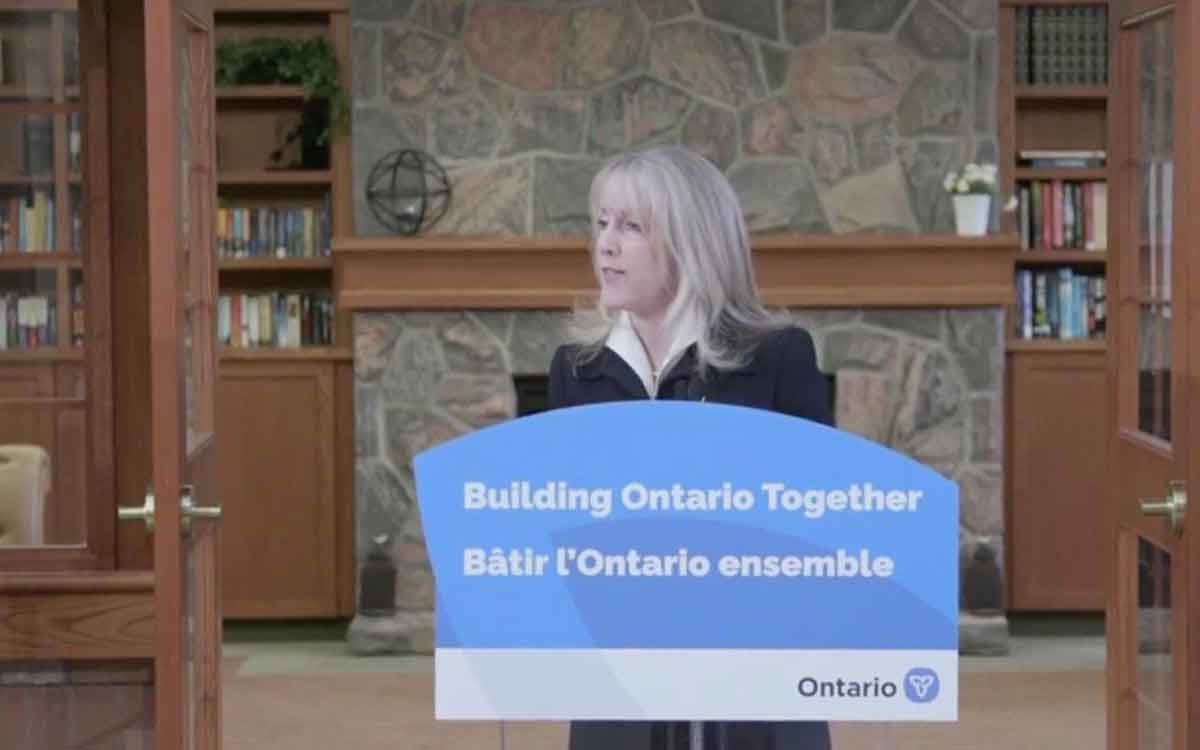 Ontario's Minister of Long-Term Care Merrilee Fullerton at an announcement.  Supplied photo.
The term "hallway medicine" is thrown around a lot these days and while the latest catch phrase to describe backlogs in local acute care hospitals is fairly new the problem is decades old. Despite healthcare spending eating nearly half of the entire provincial budget emergency department backlogs, crowded hallways and long wait times continue to plague the system. Niagara is no different. Despite the best efforts by management and staff and a number of funding announcements by the province, the frustration remains.
Last week the Progressive Conservative Party held their policy convention in Niagara Falls. Minister of Long-Term Care Dr. Merrilee Fullerton took time to speak with local media including The Niagara Independent to explain how her government's aggressive push to add more long-term care (LTC) beds in Niagara and across the province should help the backlog in acute care hospitals.
Minister Fullerton comes at the problem with a perspective most politicians can't. She's a family physician and has also experienced firsthand the frustration of the lack of long-term care with her own family. She said that's one of the main reasons she got involved in politics – to help fix the long-term care problem.
"After 15 years of neglect by the previous government we're taking this situation seriously," said the Minister. She said the government is putting $1.75 billion towards new LTC beds across the province. There are 300 new beds coming to Niagara with potentially more to be added.
But Fullerton said it's not just about building facilities and adding beds. She said another major issue is addressing staffing shortages in current long-term care homes. "How do we gear up for staffing, front line nurses, PSWs (personal support workers)?" She said there is currently a retention problem particularly with PSWs and the government recognizes that.  "Half of the PSWs in training don't graduate."
Despite the challenges, progress is being made. In fact the Ford government took the LTC situation serious enough that it created its own ministry.  Previously it was the Ministry of Health and Long-Term care but it was split in June of 2019.
There is $72 million more being spent on LTC this year compared to last year but the solution will take time according to Fullerton. But it's not just about money said Fullerton. "It's really a cross-ministry effort that involves health, transportation, infrastructure and others." She said families now have loved ones living all over the world and so family members aren't all living in the same town anymore which makes it difficult to care for older family members.
In October 2019, the Ministry of Health announced a $2.8 million investment to support home and community care in Niagara as part of its overall investment to support ending hallway healthcare. In a statement, Niagara Health said their newly launched NiagaraHealth@Home program, a 16-week program, in partnership with St. Elizabeth Home Care, helps patients who no longer require hospital care receive the appropriate care at home so they can leave the hospital sooner.
Patients are connected to a team that, depending on their needs, can include nurses, personal support workers, occupational therapists, physiotherapists, social workers and dietitians who will provide care in their home for a period of up to 16 weeks.
Niagara Health said that approximately 20 per cent of the patients in their acute care beds no longer need hospital care and could be safely discharged with appropriate supports, including home care or admission to a long-term care bed in the community. They said they welcome the province's efforts to expand long-term care and home services in Niagara.
The government is in the middle of compiling a report with a panel of experts representing a cross section of the healthcare sector including nurses, pharmacists, geriatricians, LTC home operators and union representatives,  focusing on how best to deliver long-term care services. That report is due in 2020.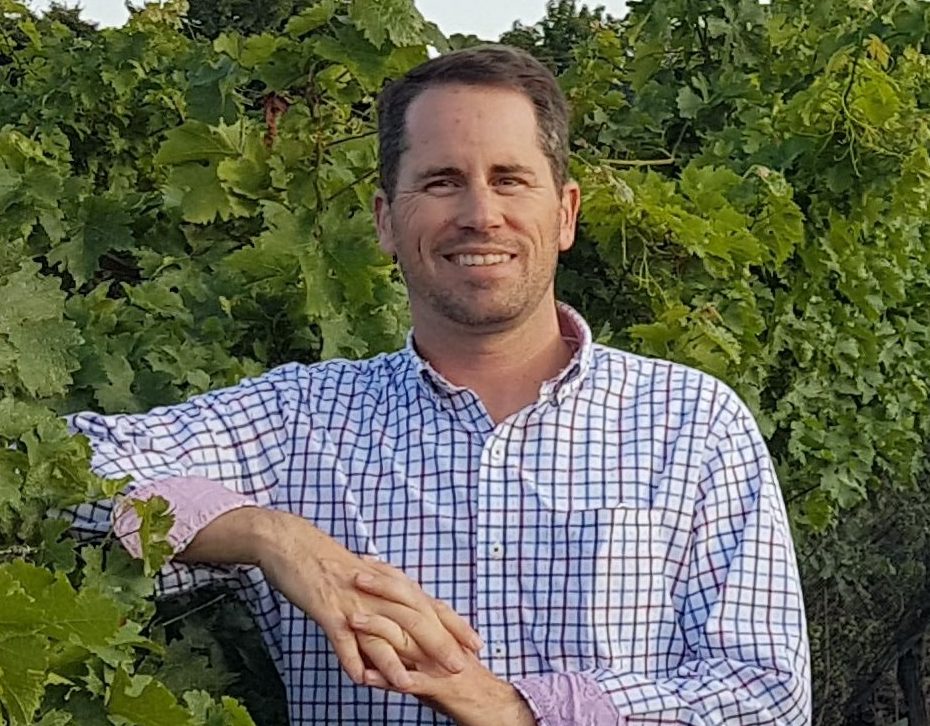 Kevin has spent over two decades as a public relations professional in a variety of sectors including professional sports, the arts, industry and healthcare.  After tiring of the daily commute to Toronto he returned to Niagara and launched The Niagara Independent, an online news source published twice weekly.
He is a graduate of Brock University, Niagara College and the Richard Ivey School of Business. He was named one of Niagara's 40 Under Forty in 2005.
Kevin is most proud of his twin daughters. He is also a triathlete and four-time Ironman finisher.