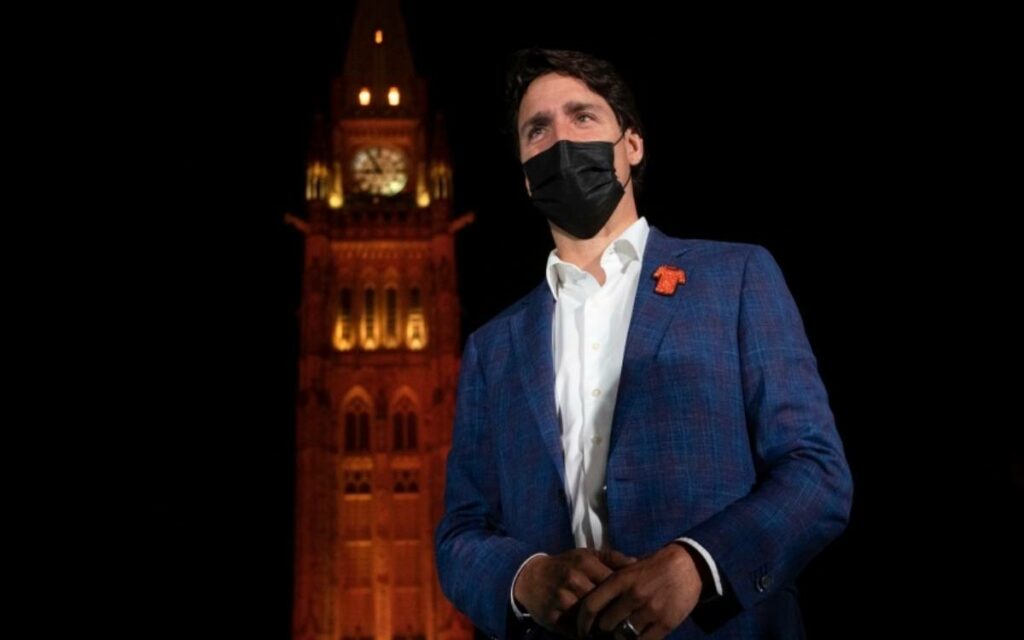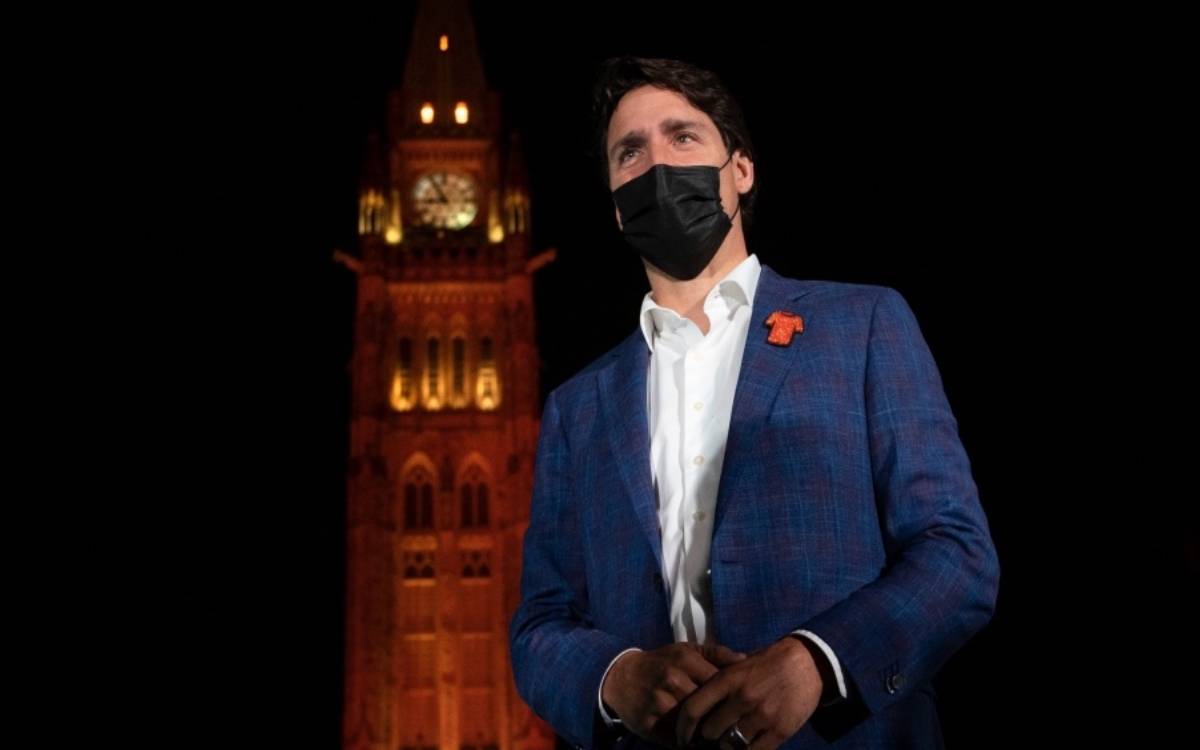 Prime Minister Justin Trudeau participates in a ceremony on Parliament Hill on the eve of the first National Day of Truth and Reconciliation, just prior to jetting off for a family vacation in Tofino, B.C. Photo credit: The Canadian Press/Adrian Wyld
"Fool me once, shame on you. Fool me twice, shame on me." 
In the case of Prime Minister Justin Trudeau, voters have been fooled too many times to count – but Trudeau still seems to have no shame. 
The latest instance of Trudeau's foolishness seized headlines over the weekend, after it was revealed he spent the country's first National Day for Truth and Reconciliation vacationing in Tofino with his family. If the crime wasn't bad enough, the coverup was worse; the Prime Minister's official itinerary indicated that he was in private meetings in Ottawa, while he was actually on a private plane to a British Columbia beach. 
While September 30 may have marked the beginning of rest and relaxation for Trudeau, it held a different meaning for most others, particularly Indigenous peoples. The genesis of this day comes directly from recommendations in the Truth and Reconciliation Commission's report. This is not a day for celebration, but a day for reflection, acknowledgement of the dark side of Canada's history, and an opportunity for Canadians to learn and do more to improve the lives of Indigenous peoples.
The somberness of Truth and Reconciliation Day is in acute focus this year, given the discovery of hundreds of unmarked graves at a number of residential school sites across Canada. Over 1,300 suspected graves, most of which containing remains of Indigenous school children, have been discovered so far, with the search for many others underway. This has been a harrowing moment for many Canadians, which forced uncomfortable truths about our not-too-distant history that many people were, regrettably, not aware of. 
At that time, Justin Trudeau eloquently captured the shame and sorrow many Canadians were feeling. In June, he stated: "The hurt and the trauma that [Indigenous peoples] feel is Canada's responsibility to bear…while we cannot bring back those who were lost, we can – and we will – tell the truth of these injustices, and we will forever honour their memory."
Those words would have been well-heeded on the very day established to do just that. And while Trudeau's ill-conceived excursion can easily be written off as tone-deaf or a lapse in judgement, it's part of a continued pattern of meaningless virtue signalling, without action – particularly when it comes to repairing and reconciling Canada's relationship with Indigenous peoples. 
It was only a couple of years ago where Trudeau was forced to apologize after he dismissively thanked an Indigenous activist "for their donation", after they dared enter a ritzy Liberal fundraiser to question the Prime Minister about ongoing mercury poisoning on Grassy Narrows First Nation. And while nearly 100 boil water advisories have been lifted since the Liberals took office in 2015, about 60 remain in place; despite commitments from the government to have resolved them this year. 
Of course, there was the very public falling out and dismissal of Jody Wilson-Raybould. The Liberals were content to embrace the fanfare of her historic appointment as Canada's first Indigenous Attorney General, but then placed the blame on her when it became convenient to do so. Meanwhile, many of the Truth and Reconciliation Commission's 94 recommendations remain unimplemented, and the federal government continues to challenge residential school survivors in court. 
According to media reports, Trudeau has since apologized *privately* to *a select few* First Nations leaders. But, he's apologized before. 
How many more instances of poor judgement and selfishness must there be for Trudeau to learn a lesson? No one begrudges the Prime Minister for taking a vacation with his family after an exhausting election period. But it doesn't take a political whiz to explain how big a problem the Tofino trip is, optically or substantively. In fact, it is a learning that he should have taken from any of his many other indiscretions for which he's had to apologize.  
Considering the biggest take away from the federal election campaign was that Canadians want to see Parliament get back to work, Trudeau would be wise to take a page out of Rod Phillips' book: find the next ticket home.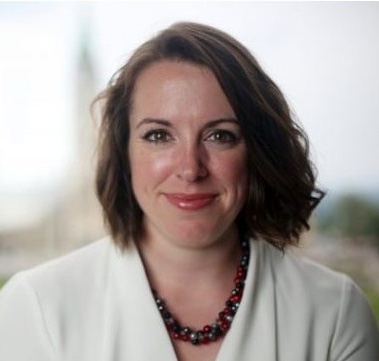 Kate Harrison is the Vice-Chair of Summa Strategies Canada, one of the country's leading public affairs firms. She is a regular political commentator on CTV, CBC, Sirius XM, and other talk radio stations, as well as a contributor to various news outlets. She has been involved in conservative politics for over fifteen years, and an active member of the country's conservative movement.