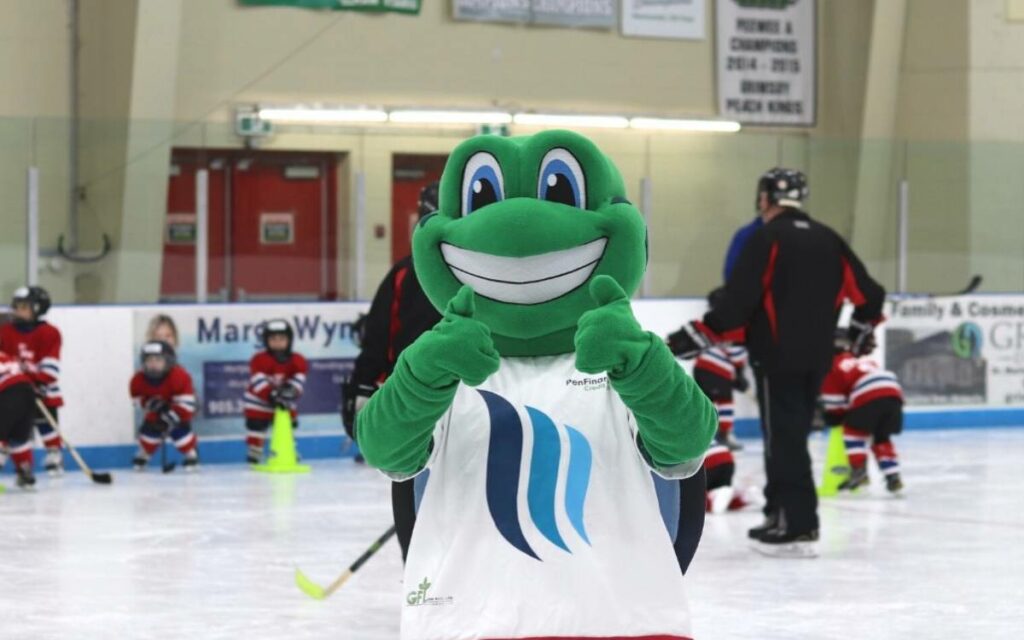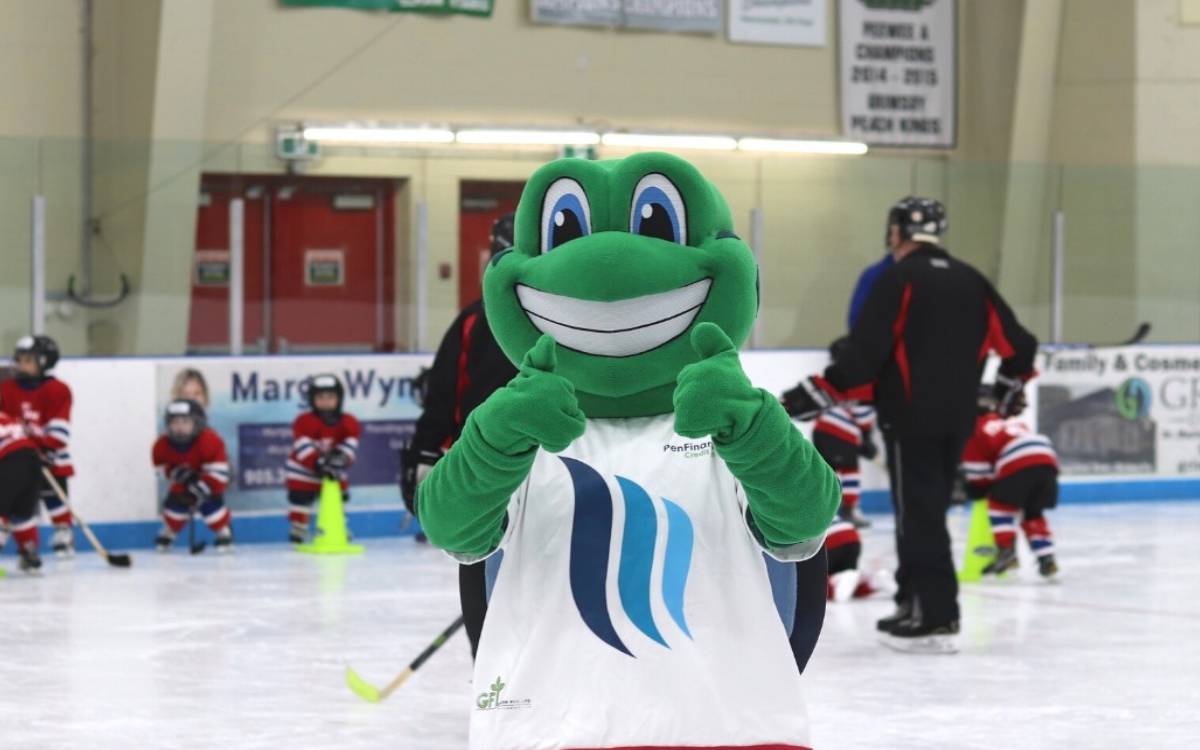 At her second engagement in the region in four days, Minister of Heritage, Sport, Tourism and Culture Industries Lisa MacLeod announced another $1.1 million in funding for the Niagara 2022 Canada Summer Games on Monday. Pictured is competition mascot Shelly. Photo credit: Facebook/Niagara 2022 Canada Summer Games
Last week, when local officials commented that few if any government ministers spend as much time in Niagara as Ontario's Minister of Heritage, Sport, Tourism and Culture Industries Lisa MacLeod, they weren't kidding. 
Mere days after announcing a major tax credit for Ontario travellers on Clifton Hill in Niagara Falls Friday, Minister MacLeod was back in the region for a fireside chat as part of the St. Catharines-based Greater Niagara Chamber of Commerce's leadership series. 
In addition to discussing what makes Niagara one Canada's top tourism destinations, MacLeod used the occasion to announce an additional $1.1 million in funding for the 2022 Canada Summer Games, set to take place in the region this August. 
"The Canada Summer Games are a catalyst for growth in sport and recreation across the country, and provides athletes with an opportunity to pursue excellence," said MacLeod in a statement. "Ontario welcomes the opportunity to host this exciting multisport competition in 2022 that local communities, athletes and visitors from across Canada can look forward to, as the sport sector recovers from the effects of the pandemic."
To date, the provincial government has provided more than $40 million in capital and operating funding to support athletes, coaches, volunteers, and spectators attending the event in Niagara. 
The national games will welcome 5,000 participants to compete in a range of summer sporting activities over a two-week period and are projected to be the largest in history, with over 200,000 spectators from across the country expected to attend.
The competition was originally scheduled to take place in August 2021, but was postponed a year because of the pandemic. 
"We are thankful to the Government of Ontario for providing additional funding to the Niagara 2022 Canada Summer Games," said board chair of the 2022 games Doug Hamilton. 
"When Niagara was originally awarded the Canada Games in 2017, no one could have anticipated the challenges created by the COVID-19 pandemic, which ultimately forced us to postpone our event to 2022. However, thanks to this additional support, we will be able to better overcome those challenges and host the 2022 Canada Games in the way that they were originally envisioned."
The opening ceremony for the 2022 Canada Summer Games will take place on August 6 at the Meridian Centre in St. Catharines. Athletes will compete in 18 different sports, from swimming to softball, to rowing to wrestling, at over 15 unique venues around Niagara. 
The 2022 edition of the Canada Games will mark the third time in history the event has taken place in the province of Ontario and the first time in 21 years.