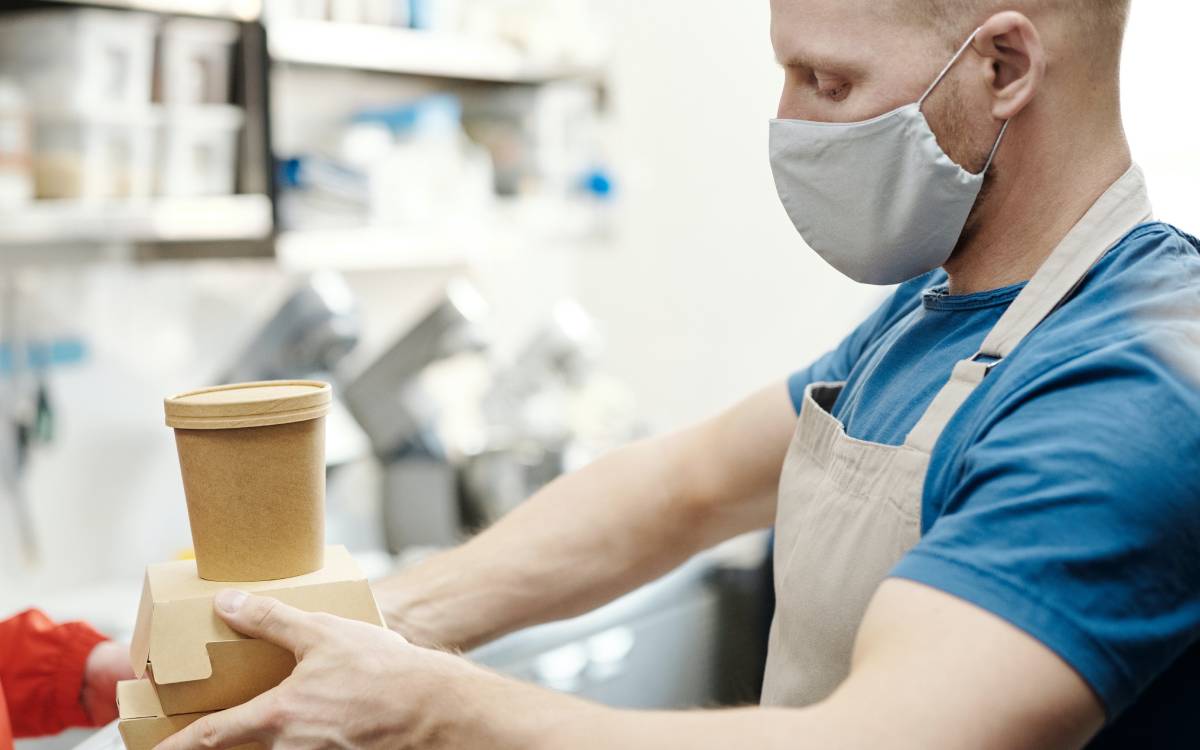 As cases of Covid-19 continue to soar in Toronto, Ottawa, and Peel Region, the Ford government recently made the difficult decision to retighten restrictions for certain establishments.
The return to modified-Stage 2 directives means that indoor dining, nightclubs, gyms, movie theatres and the like will be unavailable to residents in the highly-affected areas for a minimum of 28 days, with the possibility of extension.
To offset the economic toll of the renewed closures, the province has pledged $300 million in support. The money, primarily set aside to help the fiercely stricken food service industry, will go towards covering fixed costs, including property taxes, hydro, and natural gas bills.
"Families and entrepreneurs across Ontario have poured their hearts into local restaurants and diners," said Premier Ford. "To support them during these tough times, our government is making millions available to provide relief for fixed costs."
James Rilett, Vice-President (Central Division) of Restaurants Canada, called the investment "a good start".
"We'll have to see the details, hopefully it all checks out, but it's a good start. Utilities and property taxes are only [a small percentage] of a restaurant's operating costs — but, it certainly helps and is appreciated."
The $300 million announcement comes days after Associate Minister of Small Business and Red Tape Reduction Prabmeet Sarkaria tabled Bill 215, Main Street Recovery Act. The bill, if passed, would "commit to exploring options to permanently allow licensed restaurants and bars to include alcohol with food as part of a takeout or delivery order" and "permanently allow 24/7 deliveries to businesses…[including] restaurants".
"[Around the clock deliveries] will particularly help in major urban areas", said Rilett. "It will move traffic — and restaurants won't be being supplied during rush hour, or even regular daytime hours. It's more of a convenience than a savings. But it will definitely help traffic flow, which in turn helps business".
Along with new legislation and funding, the Ford government has also tried to help the ailing food and hospitality industry by consistently calling on the public to patronize local restaurants.
"During the good times, our restaurants have given us a place to gather as family and friends — to build memories. We must continue to show them what they mean to our communities", said Minister Prabmeet Sarkaria. "All Ontarians can support their local businesses by celebrating #TakeoutDay — today, tomorrow, and any day of the week."
"That's been really successful", said Rilett. "All politicians at every level of government have really stepped up. Minister Sarkaria, in particular, has been a real champion for our industry. It's greatly appreciated".
While the Restaurants Canada VP praised the provincial government for its efforts thus far, he said what the sector really needs is further information on how to remain open.
"In general, what we need is more data on the perceived problems in the industry, so that we can address the issues. You could pay all of our expenses…but ultimately we want to be open".
According to Rilett, right now is a "critical time" for restaurants.
"Now is when businesses start to bank money for the long winter. The holiday season is just around the corner — that holiday revenue is crucial. Hopefully we can find a way to reopen [indoor dining at] these restaurants soon".
Along with offering takeout and delivery, restaurants in affected areas will still be allowed to host guests on outdoor patios (for as long as weather permits).
Currently, the renewed restrictions only apply to specified businesses in Toronto, Ottawa, and Peel Region.
Regarding Niagara, the region remains in Stage 3.
Last week, the area's Chief Medical Officer of Health Dr. Mustafa Hirji told The Niagara Independent that local restaurants are doing well to keep customers and staff safe from Covid-19.
"Restaurants, similar to schools, are not major contributors to the spread of infections. The measures put in place by restaurants seem to be working to limit the spread of infection," Hirji said.