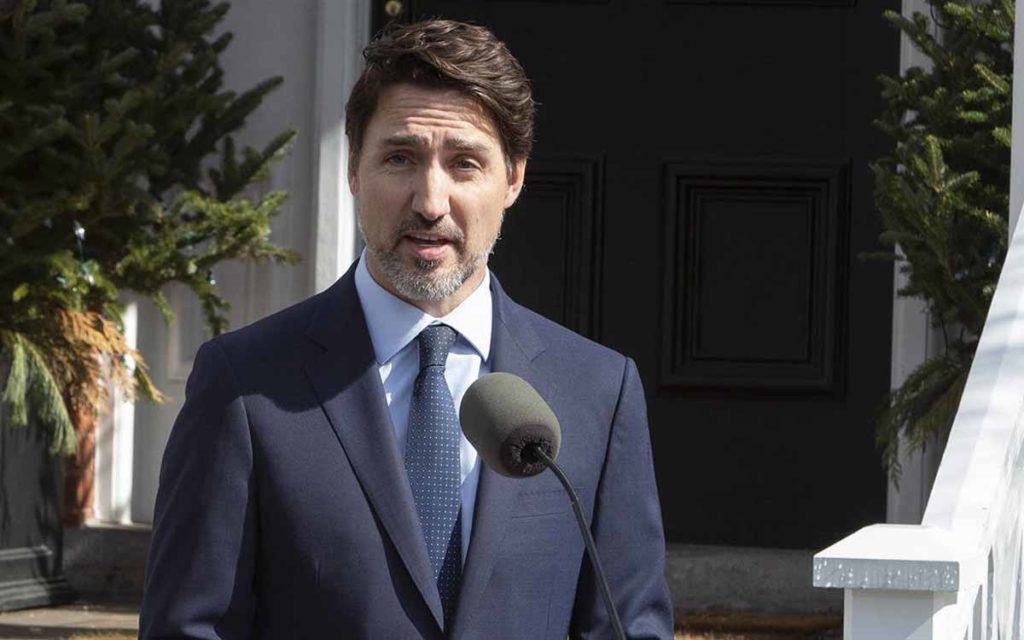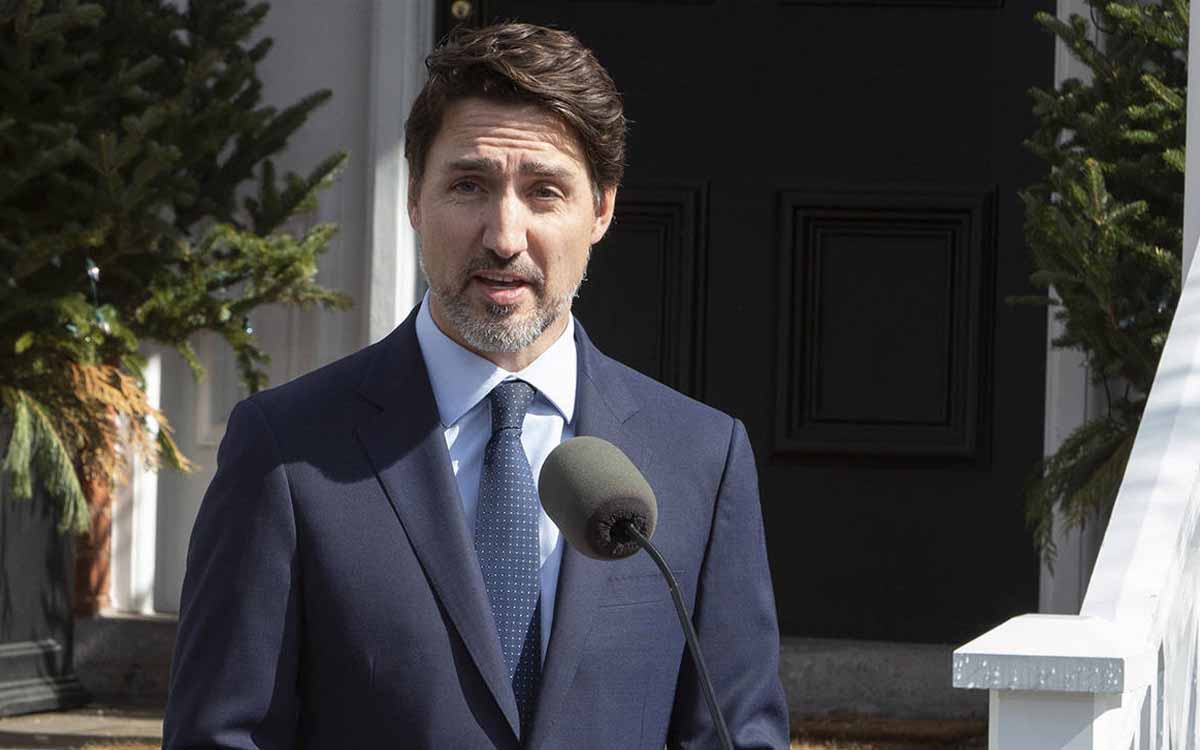 Prime Minister Justin Trudeau holds a news conference at Rideau cottage in Ottawa, on Friday, March 13, 2020. Photo: The Canadian Press/Fred Chartrand
 "He was just one of those guys with that weird light around him. He just knew he wasn't gonna get so much as a scratch here."
–Captain Willard (Martin Sheen), describing Lieutenant Colonel Bill Kilgore (Robert Duvall) in "Apocalypse Now"
Even if you don't remember that bit of narration from the famous Vietnam war film, you probably remember Kilgore's own bald observations: "I love the smell of napalm in the morning" and describing a hill that had been napalmed for 12 hours that "smelled like … victory."
Though it may seem an odd comparison, Justin Trudeau often reminds me of a military officer who is perpetually surrounded by hostile fire, yet emerges unscathed, shirtless and ready to surf every single time. He could not be blamed for loving the smell of hand sanitizer in the morning, or at any time of day. To this minority Liberal government, hand sanitizer smells like … survival.
As many quarters have been warning for months, Canada's growth has been stagnant and a recession this year was likely. That was even before the rail blockades against resource development, cancellation of the Teck Frontier mine, the collapse of oil prices, and the spread of the Corona virus (now COVID-19) from China to the rest of the world, hitting Italy and Iran hardest.
As of last Friday, economists for RBC, CIBC, Bank of America and Oxford Economics were all predicting that Canada will experience a technical recession in 2020 (two consecutive quarters of negative growth).
For Trudeau and the Liberals, the economic carnage ahead can now all be blamed on global conditions caused by COVID-19, and not on their own out-of-control spending and stealth shut down of Canada's oil and gas industry over the past five years. They will add billions to the deficit, a deficit that was already forecast to be $26.6 billion when the books close on the 2019-20 fiscal year on March 31.
Despite breaking his "very set in stone" promise to balance the budget in 2019, and even failing to clear the low bar of a 27% debt-to-GDP ratio, Trudeau has maintained throughout that the government would still have the ability to ramp up spending even higher to address a recession. It looks like that boast is going to be put to the test. Last week, the government announced $1 billion in new government spending, and finance minister Bill Morneau announced a $10 billion credit program to support the private sector.
Writing for the National Newswatch on Monday, two former Department of Finance officials argued that "This was a good start but it didn't go nearly far enough…. The nature of the stimulus package must be different from that introduced by the Harper government although its size should be as large if not larger." The Harper government's stimulus package totaled 2% of GDP, with $18 billion alone added to the federal budget (many of its measures did not count against the budget, something the Liberals can also do).
If the Liberals' package is to include infrastructure spending, then they will have to do a lot better on the delivery side than they have to date. The parliamentary budget officer has reported on several occasions that the Liberals' first-term infrastructure program was failing to get money out the door as quickly as intended. In Ontario, the then-Liberal government used federal infrastructure dollars as an excuse to underspend on infrastructure by $8.3 billion over two years. The Trudeau government's entire infrastructure program is now being examined by the auditor general, after a Conservative motion was passed by the House of Commons in January.
But the results of that audit may well evaporate like water droplets on a hot frying pan, like the news that last month's murder of a Scarborough woman was an act of ISIS terrorism. In the months ahead, many events will be viewed through the prism of COVID-19, and how we all have to support each other – and the government – to get through it. But don't worry about Justin Trudeau: he'll be fine. He always is.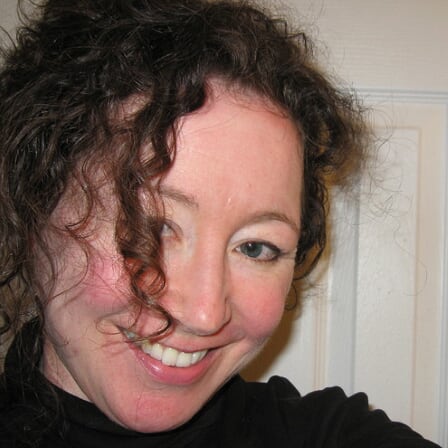 Joan Tintor is a writer and researcher. Her political experience includes having served as legislative assistant to Ontario transportation minister Al Palladini, and as a writer/researcher for the Ontario PC Caucus. She earned a degree in journalism from Ryerson Polytechnic University in 1994.