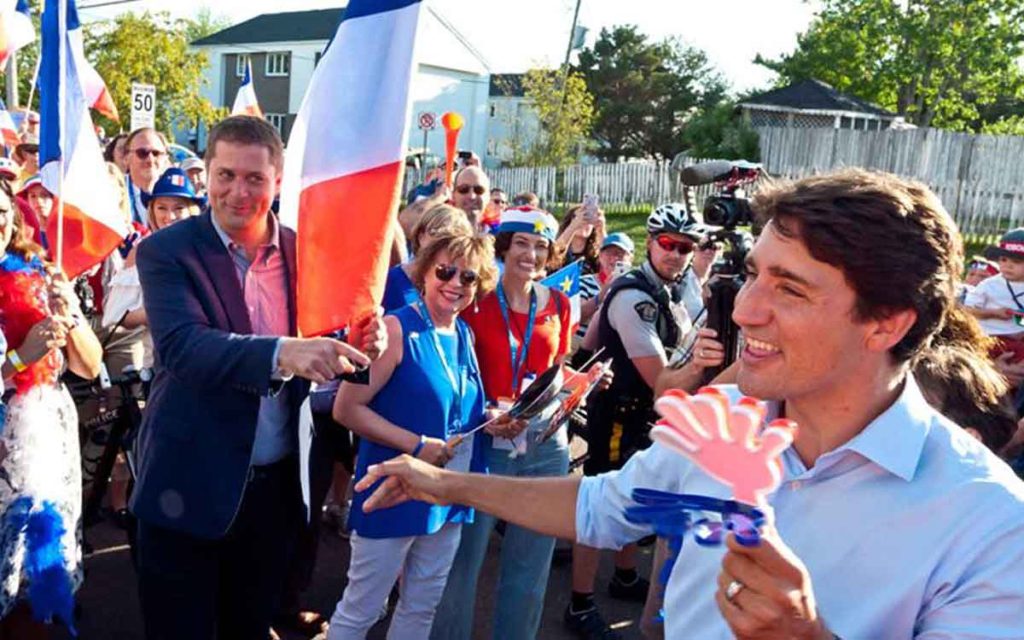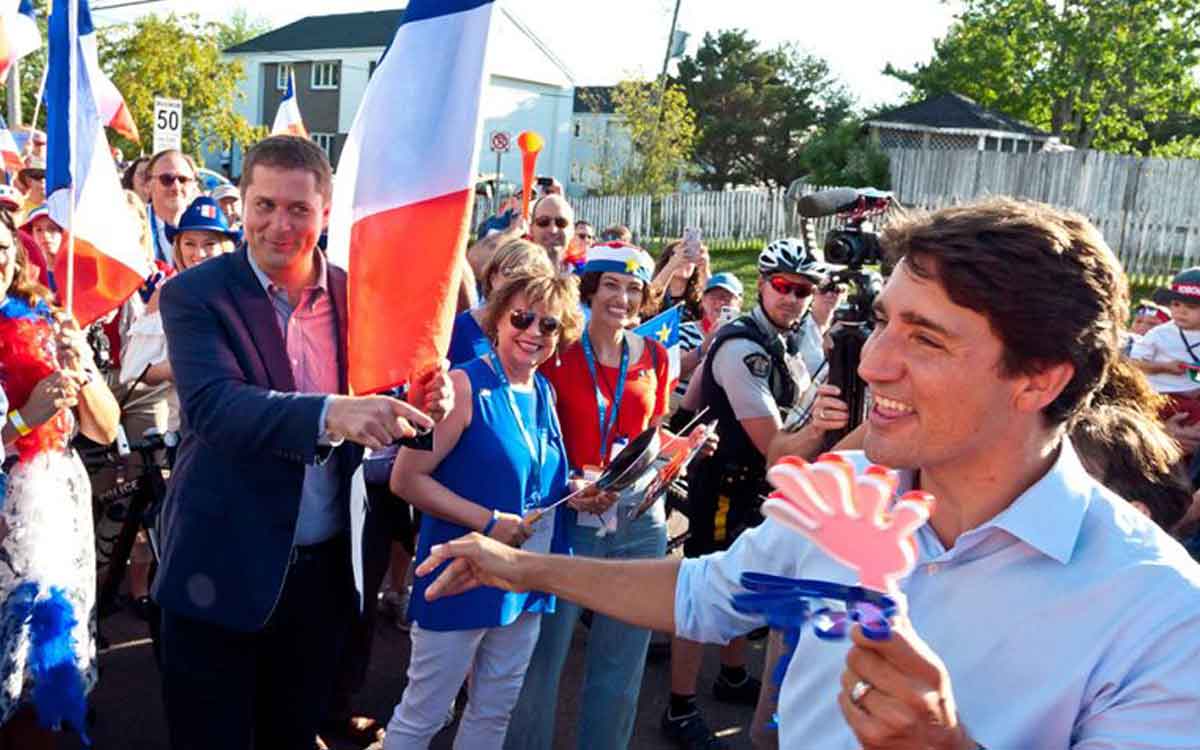 Prime Minister Justin Trudeau points to Conservative Leader Andrew Scheer while walking with the crowd in celebration of National Acadian Day in Dieppe, N.B., on Aug. 15, 2019 Photo: Marc Grandmaison /CP.
Much has been made of Justin Trudeau's refusal to apologize for violating ethics rules – for the second time – when he and his office pressured then-attorney general Jody Wilson-Raybould to engineer a deferred prosecution for engineering firm SNC-Lavalin, after the independent crown prosecutor had decided not to offer them one.
"The authority of the prime minister and his office was used to circumvent, undermine and ultimately attempt to discredit the decision of the Director of Public Prosecutions as well as the authority of Ms. Wilson‑Raybould as the Crown's chief law officer," was ethics commissioner Mario Dion's devastating conclusion.
It was delivered last week in a report that detailed the extraordinary efforts the prime minister's office, finance minister's staff, senior public servants, SNC-Lavalin executives, lawyers (among them several retired Supreme Court Justices) and assorted hangers on expended to allow SNC-Lavalin to provide civil restitution instead of facing the criminal bribery and fraud charges stemming from their overseas business activities.
As galling as Trudeau's defiance is – he takes full responsibility but he won't apologize because jobs! – it is sidelining the report of former Liberal attorney general Anne McLellan. Way back in March, in the heat of the SNC-Lavalin controversy, Trudeau asked McLellan to conduct an independent inquiry into how ministers, public servants and political staff should interact with the attorney general and minister of justice.
Critics dismissed McLellan's task as a distraction, or a dubious case of Liberals investigating Liberals. Indeed, shortly after McLellan's appointment was announced, she had to cancel her appearance at an impending Liberal fundraising event. McLellan delivered her report sometime over the summer and the Trudeau regime recently announced that it would be released after the ethics commissioner reported on his investigation.
Last week, Trudeau clung to McLellan's report like a life preserver while answering questions about the damning ethics report, claiming that it would help ensure the offenses committed by him, his ministers, top civil servants and staff would never happen again: "We're going to be moving forward with the recommendations made in the McLellan expert report to make sure that this government and no future government gets in this situation ever again."
Sure. On the one hand, Trudeau is lucky no one is paying much attention to McLellan's report, which includes this:
As former Attorney General of Canada Ron Basford explained in 1978, the Attorney General should ensure that considerations based on narrow, partisan views, or based on the political consequences to the Attorney General or others, are excluded.
That sounds exactly like what Wilson-Raybould was trying to do within the Trudeau government, whose top officials were talking regularly with SNC-Lavalin executives, lawyers and lobbyists from its first months in government. SNC-Lavalin, you see, had been trying to get the Harper government to enact deferred prosecution legislation, but did not get anywhere (yes, these criminal charges are that old: older, even).
SNC-Lavalin saw a fresh chance with a new government, and they pursued it assiduously, finally succeeding in getting the necessary Criminal Code changes included in the 2018 federal budget bill. But that September, the director of public prosecutions decided not to offer SNC-Lavalin an opportunity to negotiate a deferred prosecution. That's when the pressure on Wilson-Raybould began, and continued until her infamous phone conversation with then-clerk of the privy council Michael Wernick days before Christmas.
McLellan's first recommendation is that the "Attorney General of Canada develop a detailed protocol to govern ministerial consultations in specific prosecutions. This protocol should apply to ministers, their staff, the Office of the Clerk of the Privy Council and the public service."
She has also recommended that all MPs and Senators, ministers and staff be educated on, among other things, "the consequences of interfering with prosecutorial discretion."  If you get to that level of public service and do not understand that you're not supposed to meddle with criminal cases, do you really belong there?
Thanks to Justin Trudeau, however, such speculation is unnecessary, as he shows us on a regular basis that there can never be enough rules for politicians who do not understand the difference between right and wrong, between words and actions – or pretend that the voters don't know the difference.
Take, for example, Trudeau's change in position, just one day after the ethics report was released. Day One: "Even though I disagree with some of his conclusions, I fully accept this report and take responsibility for everything that happened." Day Two: Trudeau's "I disagree with some of his conclusions" had been replaced with an unequivocal "I disagree with the ethics commissioner's conclusions."
Another example is Trudeau's claim of months ago that he would fully cooperate with the ethics commissioner's investigation into his office. As the ethics commissioner reported, that did not happen. He was refused access to some government documents, and nine people he interviewed said they were restricted by cabinet confidentiality from telling everything they knew.
Trudeau's defense to this broken promise was that it "maintains the integrity of our institutions and our capacity to function as a government without setting troublesome or worrisome precedents."
But there already are precedents: Paul Martin waived cabinet confidentiality to allow the Gomery inquiry to look into the sponsorship scandal, and Stephen Harper did the same when the RCMP was investigating senator Mike Duffy. By using cabinet confidentiality to shield his own wrongdoing, Trudeau is reverting to Jean Chrétien-era stonewalling. The only precedent Trudeau is worried about is a prime minister being voted out of office.
The unethical behaviour that took place on Justin Trudeau's watch did not happen because government officials lacked a "detailed protocol to govern ministerial consultations in specific prosecutions." It happened because they wanted a settlement for SNC-Lavalin and Jody Wilson-Raybould did not agree. As McLellan writes in her report: "The personal integrity of the Attorney General is also essential; indeed, it is probably the most important element in a system
which protects the rule of law."
Wilson-Raybould demonstrated that integrity, holding fast through three months of threats and appeals, and Justin Trudeau fired her for it. No protocol or seminar would prevent him from doing what he did again.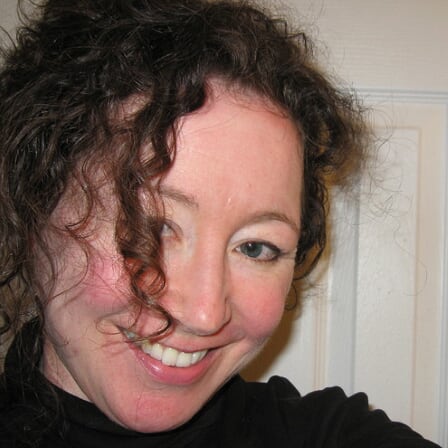 Joan Tintor is a writer and researcher. Her political experience includes having served as legislative assistant to Ontario transportation minister Al Palladini, and as a writer/researcher for the Ontario PC Caucus. She earned a degree in journalism from Ryerson Polytechnic University in 1994.