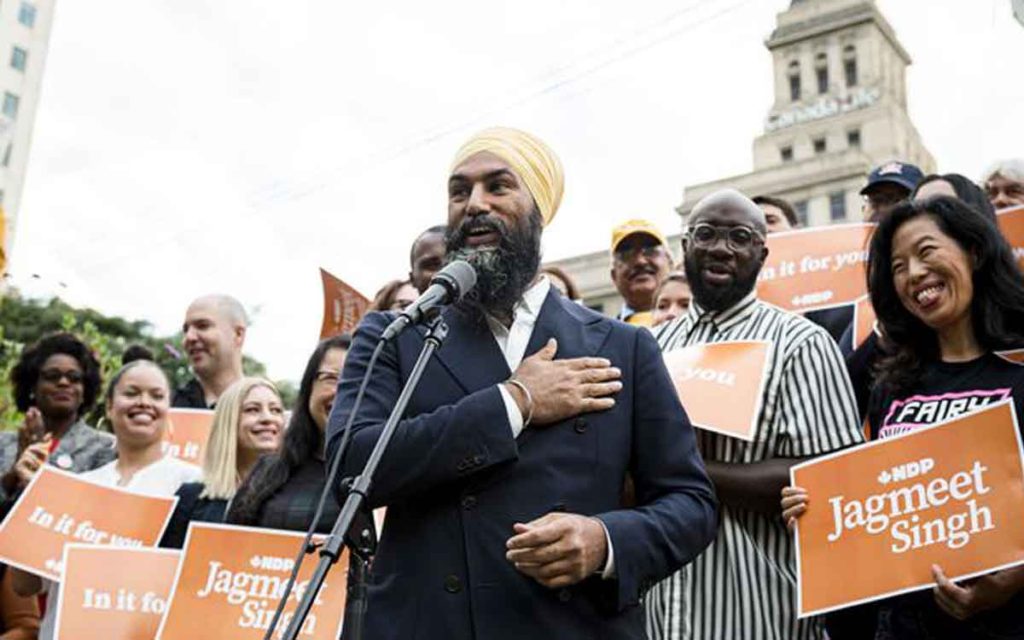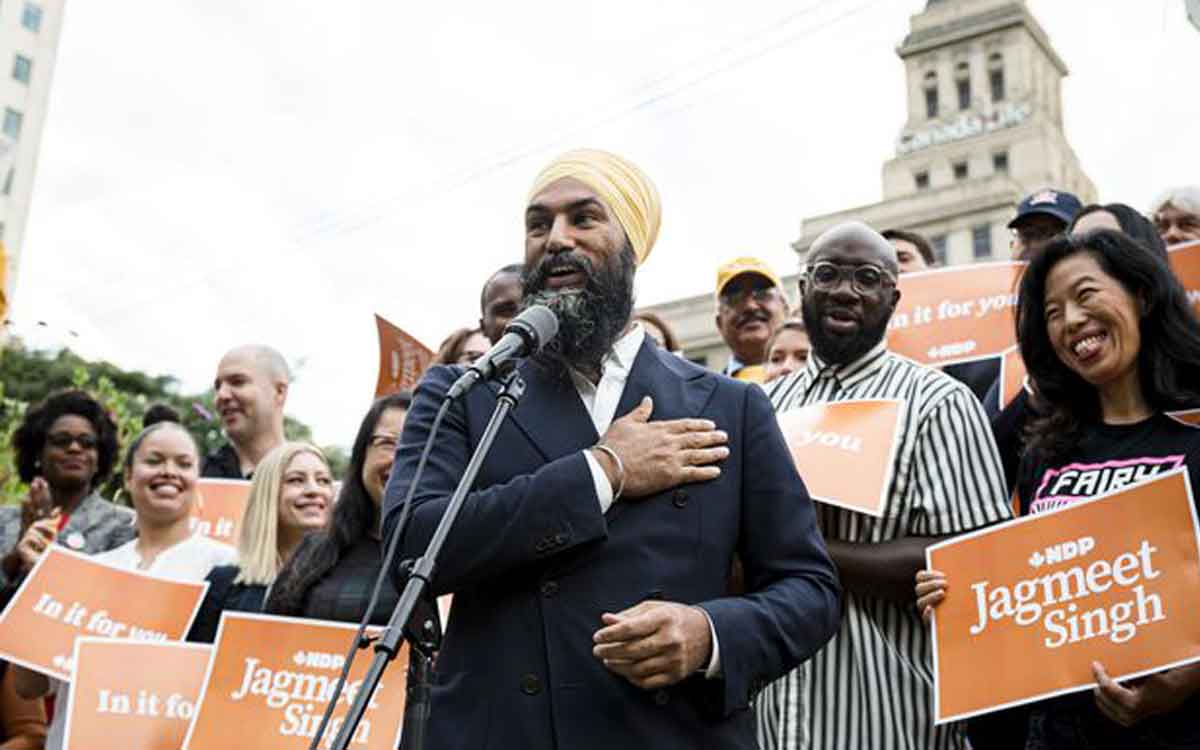 NDP Leader Jagmeet Singh makes an announcement in Toronto.  Photo: CHRISTOPHER KATSAROV/THE CANADIAN PRESS
The election call is expected sometime this week or next, leaving little time for the major parties to get their major election readiness pieces in order. These include things such as: nominating candidates in every riding (and managers and financial officers), the policy platform, the leader's tour, the advertising campaign, the rapid response operation, and (last but not least) cash or credit to pay for all of the foregoing.
According to CTV, the Conservatives are in the lead on nominations, with candidates in 333 of 338 ridings. Max Bernier's People's Party is next with 315, the Greens have 284, and the Liberals 275. Going into the Labour Day weekend, the NDP had nominated candidates in barely half of all ridings, just 179.
This is an alarmingly low figure, though it is consistent with the underwhelming state of the NDP since Jagmeet Singh took over as leader. Singh suffered a few early gaffes. He did not get into the House of Commons until a by-election in February. Thirty per cent of the NDP caucus is not running again. Fundraising is down and so are the number of voters intending to vote NDP (as of today).
The NDP spin on the lack of candidates is that it is taking time to make good-faith efforts to ensure a diverse crop of men and women (and trans and non-binaries, I guess), as required under the party's rules. The other excuse is that it takes time to vet people's social media and internet histories.
This led to the only remaining candidate for the NDP nomination in Simcoe North (an area north of Barrie that includes Orillia) dropping out. Janet-Lynne Durnford backed out after NDP vetters asked for access to a private Facebook group that Durnford insists was merely a means for friends to keep in touch. Perennial NDP candidate and longtime CUPE blowhard Sid Ryan also cited complaints about the vetting process, when he dropped out of the running for the NDP nomination in Oshawa.
The NDP's financial straits will also be affecting the kind of campaign they are able to run. The Globe and Mail's Adam Radwanski reports that Jagmeet Singh will not have an airplane for the duration of the campaign, like the Liberal and Conservative leaders. He will rent one by the hour and, instead of jetting between regions, will spend longer periods busing around battleground areas such as southern Ontario.
Though reducing jet fuel emissions looks good from an environmental perspective, it hurts Singh's ability to fly on short notice to exploit any messaging opportunities that inevitably crop up over a five-week-or-more campaign. The NDP's finances will also restrict them in other ways. From the Globe and Mail:
So the NDP, still millions of dollars in debt from the past election, is having to borrow against the building that it owns in Ottawa to fund this year's campaign. Even so, NDP insiders tend to peg party spending during the coming writ period at around $10-12-million − likely less than half that of the Tories and Liberals.
The belt-tightening will extend to every aspect of the campaign. Advertising will be modest compared with that of other parties. A party official estimated that the central campaign will have 50 or 60 staff members, down from more than 100 in 2015. Less will be spent on the ground to help local campaigns mobilize supporters.
Not surprisingly, the NDP's woes continue to be reflected in polling numbers that are choking on diesel fumes: the CBC's Poll Tracker puts them at 12.8%, with the Greens dangerously close behind at 10.7%. In 2015, NDP leader Thomas Mulcair won 19.7% of the vote, while the Greens took just 3.5%.
A strong showing by the NDP is vital to Conservative leader Andrew Scheer's electoral hopes of attaining power or limiting Justin Trudeau to a minority. But an NDP collapse will likely mean another four years of unfettered power for the Liberals. Hopefully things will only get better for Singh during the campaign. God forbid they get worse.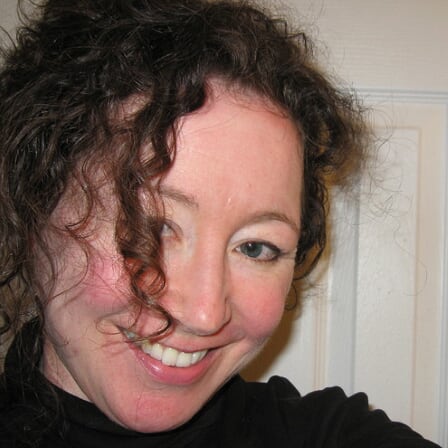 Joan Tintor is a writer and researcher. Her political experience includes having served as legislative assistant to Ontario transportation minister Al Palladini, and as a writer/researcher for the Ontario PC Caucus. She earned a degree in journalism from Ryerson Polytechnic University in 1994.