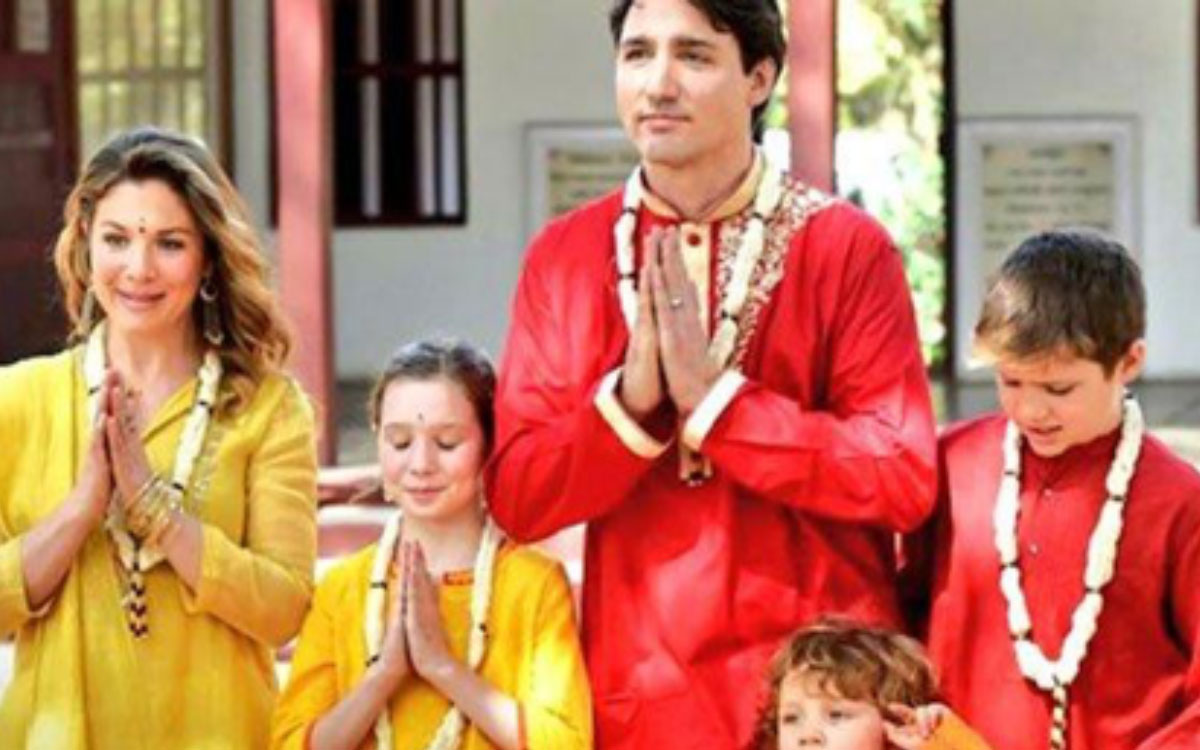 You have to admit the socks had a good run.
There were the Star Wars socks with OG androids C3PO and R2D2. There was Chewbacca. There were the multi-coloured, striped Ramadan ones. There were yellow ducks at Davos. And by golly, how the media – even in other countries – ate it up like foot fetishists, while grumpy old Conservatives cringed. But it all came crashing down around Justin's bare feet in India.
"You buy the ticket, you take the ride," goes the old warning. For erstwhile actor and highly-paid public speaker Justin Trudeau, this could translate as: When you elect a model, you get a fashion show. And in India, what a show it was. A different, elaborate Indian-themed ensemble every day, complemented by lovely wife Sophie and their three cute children, similarly garbed. And, as a final flourish, an impromptu dance onstage at a dinner in New Delhi.
Day after day there were photos showing the costumed Trudeau, meeting Indian politicians and public figures dressed in understated Western business attire. Many observers found Trudeau's fashion parade en famille embarrassing and bizarre. Worse, this assessment was not limited to the usual suspects at the National Post and Sun newspapers. It spread to much of the Canadian media, and to international reporters and commentators in the US, Europe and, of course, India, the damage probably enough to blur Trudeau's positive international coverage of the past two years.
But then came the photo of Jaspal Atwal beside Sophie Trudeau at an event at the Canadian High Commission, Sophie in a pale gold ensemble reminiscent of Rosalind Russell in the last scene of "Auntie Mame." There was not enough silk in the world to blur the fact that Trudeau had invited a man convicted of trying to murder an Indian cabinet minister on Canadian soil, to an official Canadian government event on Indian soil.
I won't revisit the Trudeau regime's attempts to blame the Indian government and its security services for Atwal's appearance. Other than the Conservative opposition in Ottawa, no one seems much interested in discussing the absurdity and poor judgment inherent in that accusation. Perhaps some international incidents are so embarrassing that even the Parliamentary Press Gallery wants them to go away. Though I do recall hearing about then-opposition leader Joe Clark's blunderful foreign tour once or twice after it happened.
Unfortunately, French President Emmanuel Macron's tour of India, shortly after Trudeau's, came all too soon to remind us of what we were trying to forget. Macron was greeted at the airport by Prime Minister Narendra Modi. Trudeau and his family had been greeted by Minister of State for Agriculture and Farmer's Welfare, Gajendra Shekhawat. Trudeau did eventually meet Modi at the presidential palace, towards the end of the trip, and unfortunately after the Atwal incident.
Trudeau's only concrete announcement during the trip was $250 million in Indian investments in Canada, paired with a $750-million investment by Canadian companies in India. (In keeping with the nature of the trip, this was originally announced –  in error – as $1 billion in Indian investment.) So, Trudeau travelled throughout India for a week to announce a $500-million investment deficit? Okay.
The French consider themselves superior to other cultures in many areas, such as architecture, fashion, and of course food and drink. Not without reason. Had Macron and his lovely wife wanted to bust out some Indian-themed garb, they could have turned to the ateliers of Chanel, Dior or St. Laurent to assist them. Instead, Macron wore boring business suits and, as the kids say, got s*** done. As summarized by the National Post's Tristan Hopper:
He cut the ribbon on a major Indian solar plant. He co-hosted the International Solar Alliance Summit in New Delhi. He reiterated French technological support to build the world's largest nuclear power plant in India. He oversaw US$16 billion in contracts signed between French and Indian companies. He defended a controversial sale of French fighter jets to the Indian military. He inked a flurry of agreements strengthening Indo-French ties on defence, security and even space exploration. It's almost as if Macron's aides did their homework for this trip beforehand.
Similar contrasts were drawn in many media outlets, not just the usually hostile ones. Some have defended Trudeau's road movie (without the jokes), reminding unsophisticated taxpayers that the purpose of the trip was not to impress India, or other countries. It was to impress South Asian voters back home. Maybe the Indians figured that out and treated him accordingly.
It will be interesting to see if Trudeau uses the election to treat voters to a "Memories of India" repeat of his Indian trousseau. That election is about 18 months away, in which Trudeau will face new NDP leader Jagmeet Singh, a turbaned Sikh. Singh has been refused a travel visa by India, so it is unlikely he will be able to compete with photos of himself posing at the Golden Temple or Taj Mahal. After Trudeau's trip, it may be just as well.
Joan Tintor is a writer and researcher living in Wasaga Beach. Her political experience includes having served as legislative assistant to an Ontario transportation minister, and as a writer/researcher. She earned a degree in journalism from Ryerson Polytechnic University in 1994.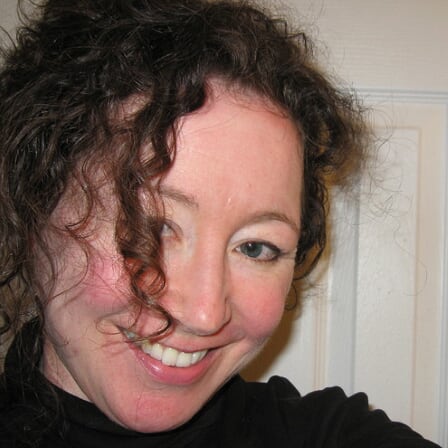 Joan Tintor is a writer and researcher. Her political experience includes having served as legislative assistant to Ontario transportation minister Al Palladini, and as a writer/researcher for the Ontario PC Caucus. She earned a degree in journalism from Ryerson Polytechnic University in 1994.