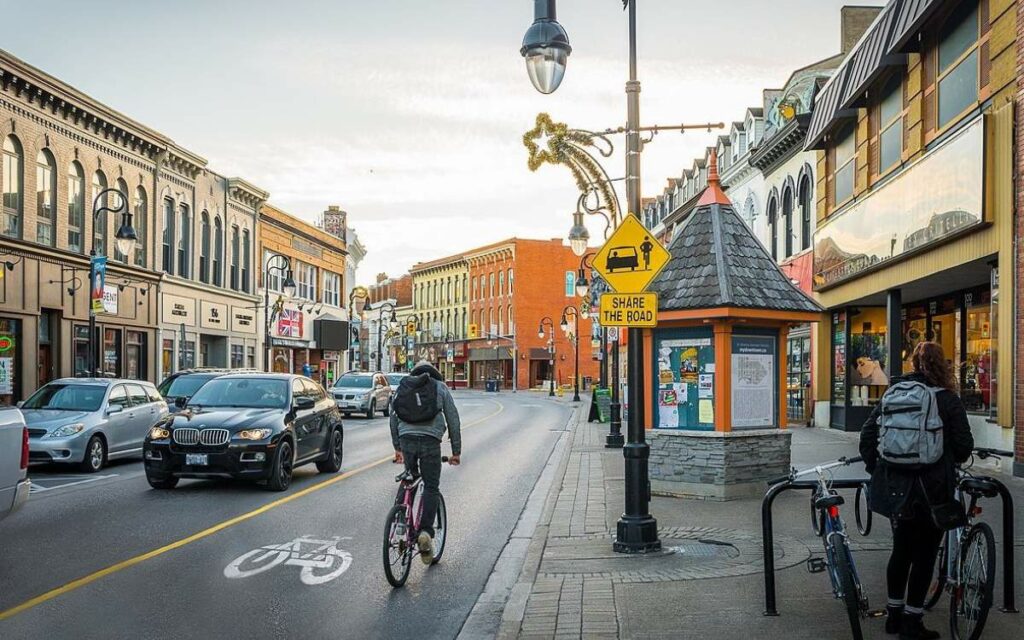 A recent report from Point2 indicates Niagara's most populous municipality is one of the province's, and country's, cheapest places to own or rent. Photo credit: Wikimedia Commons

St. Catharines remains one of the most affordable cities in Canada to maintain housing, according to yet another third-party report. 
A recent study by Saskatoon-based online real estate marketing firm Point2 indicates both owners and renters in Niagara's largest municipality boast some of the cheapest monthly shelter costs – which include utilities, insurance, taxes, and the like – anywhere in the country. 
Per the study, St. Catharines homeowners pay, on average, $1,306 per month for shelter – the ninth least amount in all of Canada, and second least in Ontario, behind only Windsor. 
While St. Catharines renters pay, on average, $1,168 per month – the 15th least amount for shelter in the 50 cities analyzed countrywide, and third least provincially, behind Sudbury and Windsor. 
Of note, St. Catharines ranked sixth in Canada in terms of the smallest net difference between owner and renter shelter costs, with only $138 per month (11.8 per cent) separating the two categories. Across the country, homeowners typically spend 24 per cent more than renters in housing costs on a monthly basis. 
Nationwide, Quebec remains the cheapest place to own or rent property, by far. Seven of the top 10 cheapest places to own, and nine of the top 10 places to rent, were all in La Belle Province. 
In order, Trois-Rivières, Saguenay, Sherbrooke, and Lévis were Canada's four least expensive cities to own or rent. 
Ontario locations dominated the other end of the spectrum. 
According to Point2's analysis, Oakville – where the majority of residents own (78 per cent) – is Canada's most expensive place to maintain housing. Oakville homeowners pay, on average, $2,384 in shelter costs per month. While the city's renters pay, on average, $2,146 per month. 
In terms of shelter costs for homeowners, Oakville is followed by Richmond Hill ($2,350), Brampton ($2,304), Milton ($2,274), and Vaughan ($2,214). 
Vancouver and Toronto came in at eighth and 10th, respectively. 
In terms of shelter costs for renters, Oakville is followed by Vaughan, Milton, Richmond Hill, and Markham. Vancouver and Toronto registered as the ninth and 14th most expensive places to rent, respectively. 
To see the full report, click here.