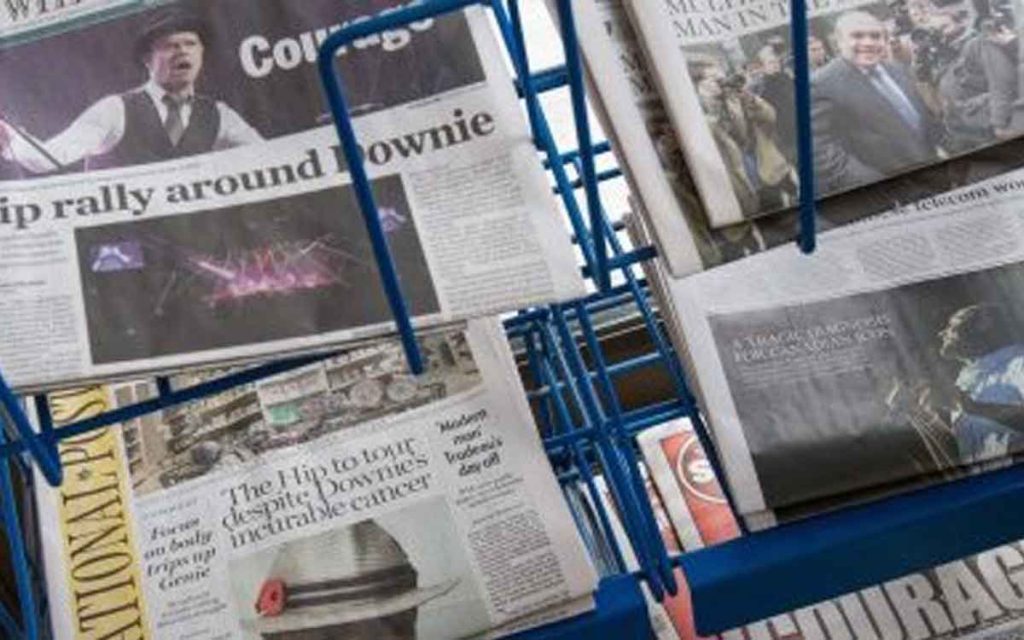 In its fall economic statement, the Liberal government announced three measures to prop up Canada's struggling newspaper industry. Non-profit journalism outlets will be able to issue charitable tax receipts and in turn receive funding from charitable organizations. Subscribers to digital news media will get a temporary, 15 per cent tax credit. The big one, however, is a new, refundable tax credit to news organizations. According to the government's economic statement, this tax credit will:
…aim to support Canadian news organizations that produce a wide variety of news and information of interest to Canadians. The refundable credit will support labour costs associated with producing original news content and will generally be available to both non-profit and for-profit news organizations. An independent panel will be established from the news and journalism community to define eligibility for this tax credit, as well as provide advice on other measures.
The price tag? The total cost of these measures is expected to be $595 million over five years. While some of this will be in foregone tax revenue, the refundable tax credit means the government will be cutting cheques to media organizations.
These cheques and the panel that will decide who gets to bank them have been met with a tsunami of criticism and skepticism. Much of it comes from journalists whose own employers lobbied hard for some kind of government help, after years of losing advertising and cutting jobs. That is a credit to the journalists' independence, an independence that many fear will be threatened when journalists' pay cheques are subsidized by the state, and a government-appointed star chamber will hold sway over their continued employment.
There has been some loose talk that news outlets should refuse to take the funding, but that will not happen (aside perhaps from some non-chain outlets). The industry begged the government for help so they are going take it, no matter what some columnist they only see at the Christmas party says. PostMedia is going to take it, the Toronto Star and its Metroland papers are going to take it, the Globe and Mail is going to take it. The journalists who work for these companies may rail and wring their hands in their columns and tweets, but what will they do – quit?
Unfortunately for journalists, this impending handout comes on the heels of Unifor's attempt just last week to style itself as "Andrew Scheer's worst nightmare." The five well-fed union bosses scowling in Unifor's photo struck me as more akin to a buffet restaurant's worst nightmare, but then I'm no bikini model either. The problem for journalists, however, is that many of them are dues-paying members of Unifor. (Unifor was founded in 2013 by merging the Canadian Auto Workers Union with the Communications, Energy and Paperworkers Union.)
Drawing a target on Andrew Scheer's cherub face is hardly Unifor's first foray into partisan politics. You may remember the CAW, Unifor, and its latest blustering president from such election campaigns as…well, all of them. In Ontario's June election, Unifor issued a release calling Doug Ford a "pseudo populist." Unifor ran the union movement's campaign against Stephen Harper for all of English Canada in the 2015 election. It also ran radio ads targeting Harper in the pre-writ period. All of these efforts, of course, are paid for by Unifor members.
Several journalists who belong to Unifor (as a condition of their employment, they are quick to mention) have said publicly that they are uncomfortable with this "Andrew Scheer's worst nightmare" business from their union. Well, Unifor has been using your dues for partisan campaigning and advertising for years. But thanks for tweeting your discomfort, Paul Wells and David Akin. Your medals are in the mail (delivery may be delayed due to a Canada Post work stoppage).
By now there should have been a serious effort to get journalists out of Unifor and into their own union, a union which would be scrupulously and demonstrably uninvolved in partisan politics or elections. But starting a union from scratch is hard, and Unifor – Canada's largest private-sector union – has a lot of money and resources. As Susan Sarandon said in Thelma and Louise: "you get what you settle for."
When it comes to the independent panel that will decide which news organizations will get funding, naturally the government will fill it with respected figures from journalism and news publishing. As with the funding, some journalists are claiming that no self-respecting journalist will participate in such a panel.
I wouldn't be so sure. Many journalists take paid speaking engagements, most of which go undisclosed and unreported. Many journalists go directly from reporting on Parliament Hill or Queen's Park, to advising government ministers or other politicians. The vast majority go to the Liberals, but a few go to the Conservatives and NDP. Former parliamentarians, ministers, bureaucrats and staff, on the other hand, are usually prohibited from lobbying the government for a period of time after they leave.
Hundreds of journalists and former journalists are teaching in college and university journalism programs, whose graduates have little hope of using their degree other than as decoration. These folks don't seem to have any shame in getting paid for what is a waste of time and money for nine out of 10 of their students.
None of this means that current or former journalists are 100 per cent corrupt, or that their work is not worthwhile or necessary to an informed electorate. They are human beings doing what they can to achieve or maintain a middle-class lifestyle, with the same challenges and compromises that everyone faces when they engage with this messy world.
So take the money, guys, and take a job on the independent panel if you can get it. We're under no illusions about who you are. The really interesting story will be what happens to the funding and independent panel if and when the Liberal government is replaced by a Conservative one. I don't know that Andrew Scheer will have the courage to cut your funding and replace the panel. But I bet your coverage will be fascinating.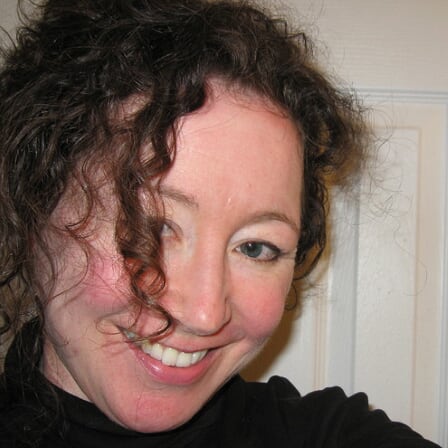 Joan Tintor is a writer and researcher. Her political experience includes having served as legislative assistant to Ontario transportation minister Al Palladini, and as a writer/researcher for the Ontario PC Caucus. She earned a degree in journalism from Ryerson Polytechnic University in 1994.