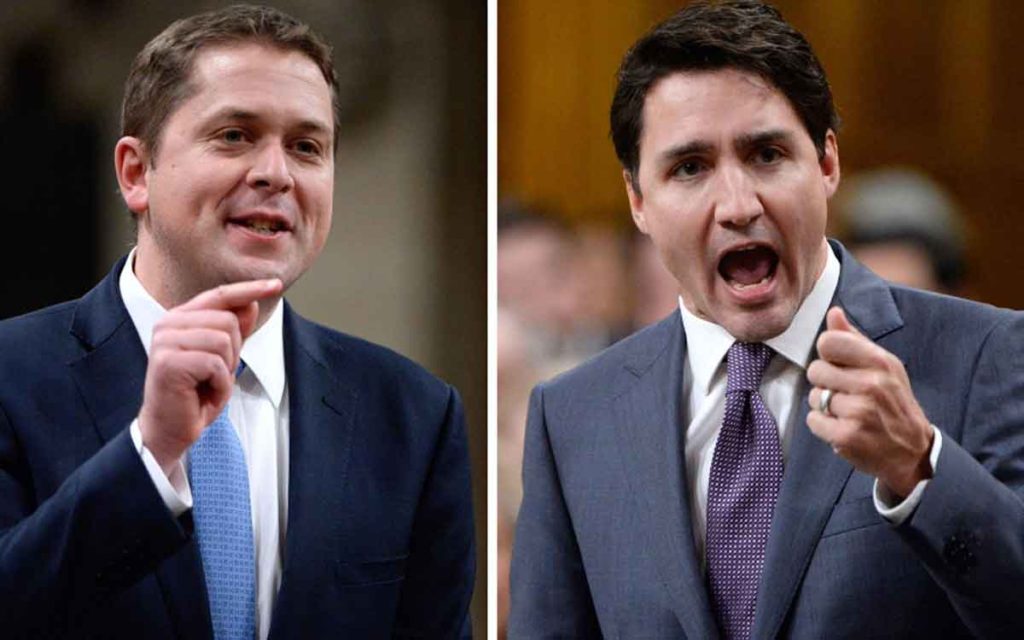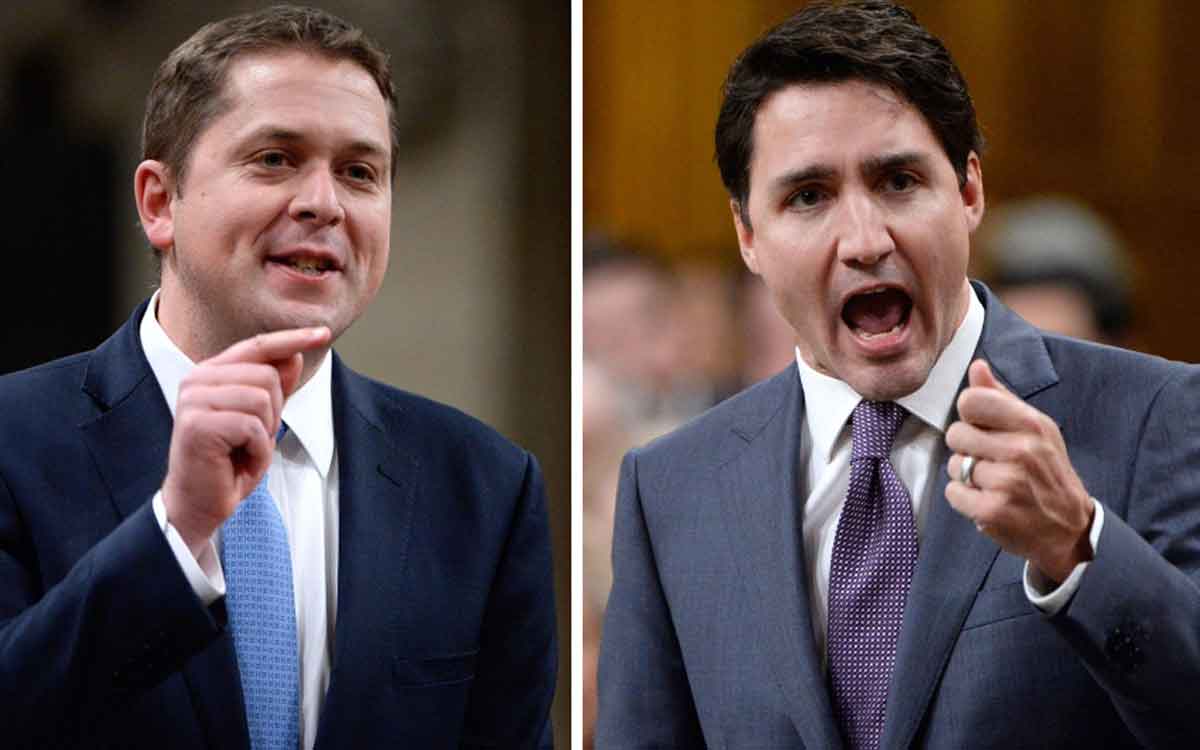 Pity the poor man (or woman), seeking to forget the stresses of life and this crummy non-spring for a few hours by watching a basketball or baseball game. Not wanting to miss any of the action, he is reluctant to channel surf during commercial breaks. Maybe it's not so bad: some of those beer, truck and razor ads are actually kind of funny.
Sorry, sports fans. Your next five months of TV sports – baseball, football, even the start of the NHL season – will be so polluted by political ads, you may find yourself feeling nostalgic for adult diaper commercials.
Even Monday night's Game 5 of the NBA championship (which as of this writing had yet to be played) was not safe. According to a weekend story in the Canadian Press, a third-party group called Engage Canada was set to air two commercials attacking Conservative leader Andrew Scheer during Monday night's game between the Raptors and Warriors:
The Conservatives have been running television ads throughout the basketball playoffs, introducing Scheer to viewers as a regular guy from a middle-class family who'll repeal the carbon tax and otherwise help make life more affordable for average folks.
But on Monday, Engage Canada will join the fray with two 30-second spots painting an entirely different picture of Scheer: as a "yes man" to Ontario Premier Doug Ford.
Engage bills itself as a non-partisan third party, founded by former Liberal and NDP strategists and made up of individuals, labour organizations and professional associations who share the common goal of ensuring Scheer never becomes prime minister. The group was similarly active against former Conservative prime minister Stephen Harper in the run-up to the 2015 campaign.
Uhm…yeah. They sound as non-partisan as Unifor which, surprise, surprise, is one of the unions working with Engage. Engage's spokeswoman refused to explain how Unifor is contributing, but it's probably fair to assume that the dues of 13,000 Unifor journalists and media workers are helping pay for ads attacking the Conservative leader in a pre-election period.
Of course, Engage does not have to disclose who is paying for its ads unless it wants to run ads after June 30th. That's when the pre-writ advertising and disclosure rules come into effect. After June 30th, any third-party group is limited to spending $1,023,400 across the country, and no more than $10,234 in any one electoral district during the summer period.
The Liberals are trying to blunt the Conservatives' financial advantage, by also limiting what registered political parties can spend during the pre-writ period. When the official writ period begins, third parties will be limited to $511,700 on partisan activities, such as ads or polling, and no more than $4,386 in any riding. Registered parties and candidates will also be subject to spending limits.
Engage's new ad will apparently repeat the anti-Scheer message it initiated with an earlier ad: "Andrew Scheer. His weakness will cost you." Now I'm no marketing expert, but it seems weird to try and brand Andrew Scheer with the label of 'weak.' If Andrew Scheer is weak, how does one describe Justin Trudeau, who can't get a pipeline the government owns built (no construction on Trans Mountain this year – again), and is losing female cabinet ministers and first-term MPs by the vanload? Hoping for an explanation, I tried to explore Engage's website, scheerweakness.ca, but was not prepared to supply my email address to gain entry. (Real transparent, guys!)
This is not to suggest that the efforts of Engage and other, ahem, 'non-partisan' anti-Conservative third party advertisers will have no effect. But these ads are more effective when conservatives are in power and their leader is the ballot question. Unfortunately for union front groups such as Engage Canada, Justin Trudeau is the ballot question in October, not Andrew Scheer. True, Scheer will be scrutinized. But he doesn't have four years of busted promises and embarrassments to defend. Of course, 'non-partisan' conservative groups can also play this game, as groups such as Ontario Proud have shown. A new group called Shaping Canada's Future is, like Engage Canada, set to run ads in this pre, pre-writ period. Like Engage Canada, its principals and source of funding are unknown. Unlike Engage Canada, however, you can look at Shaping's website without giving them your email.
I spotted their ads on the weekend, even though according to David Akin of Global News, they were not to premiere until last night's NBA game. The new ads reunite the hiring committee that declared Justin Trudeau "just not ready" in a Conservative ad during the 2015 election, with one of the committee memorably observing: "nice hair, though." The new ads feature the same committee doing a performance evaluation of Justin Trudeau, noting his broken promises on balancing the budget and electoral reform, treatment of Jody Wilson-Raybould and Jane Philpott, and his embarrassing tour of India last year. Their verdict? "Never ready."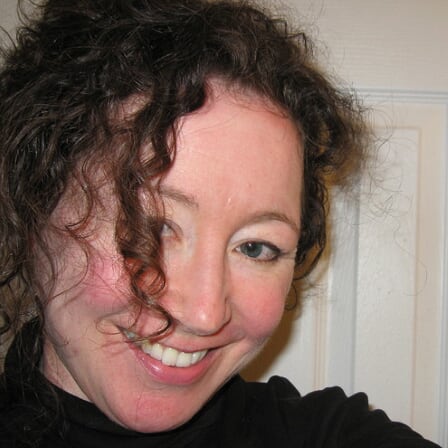 Joan Tintor is a writer and researcher. Her political experience includes having served as legislative assistant to Ontario transportation minister Al Palladini, and as a writer/researcher for the Ontario PC Caucus. She earned a degree in journalism from Ryerson Polytechnic University in 1994.