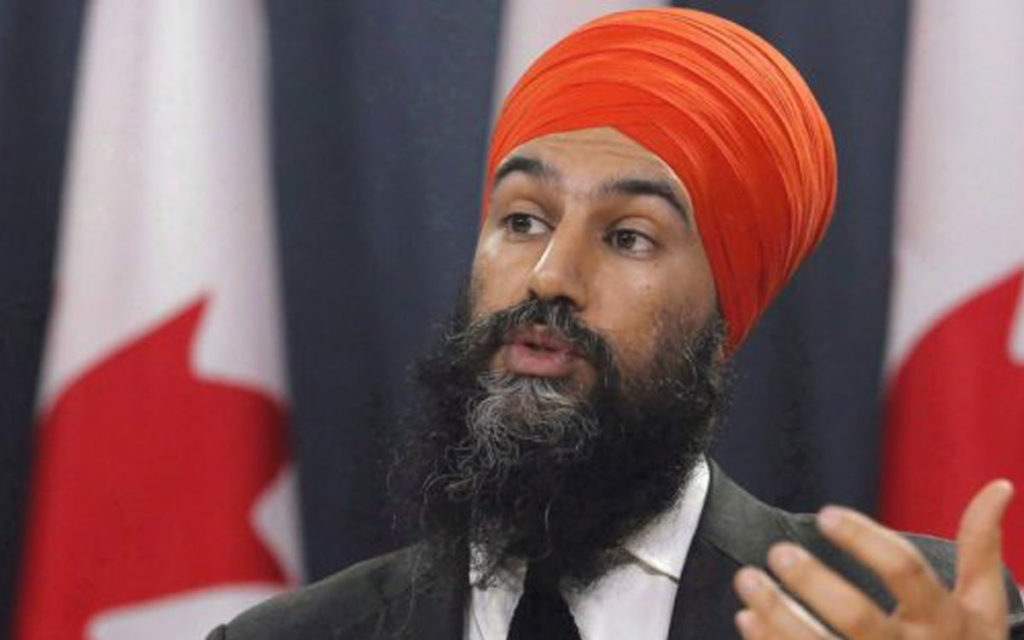 Federal NDP Leader Jagmeet Singh
Between Justin Trudeau's fights with Donald Trump, and his maladroit musings on the Kokanee Grope, it's been easy to lose sight of the struggles of Jagmeet Singh, the Brampton MPP who captured the NDP leadership less than a year ago.
Singh has been trying to win over the NDP caucus and prepare the party for next year's election, even agreeing to forego a party salary. This is no small hardship, given that Singh has no pension from his time as an Ontario MPP, no other apparent income, and was recently married. His in-laws must be thrilled.
Luckily, Singh will not have much time to spend with his new family over the next 15 months. In addition to raising his own profile, crafting policy, and fundraising, he will have to seek out a cadre of new candidates, some to fill NDP-held seats. The youngish and stylish leader is going to have an opportunity to be joined by some younger and style-ier candidates going into next year's election, because a steady stream of old and fusty NDP MPs are abandoning the HMS New Democrat.
One of these is Hamilton-area MP David Christopherson. Christopherson was in the news in March, when he voted for a Conservative motion that condemned the Liberals' mandatory attestations for Summer Jobs Grants applicants. After the vote, Singh removed Christopherson from his vice-chair position on a parliamentary committee. The NDP caucus was outraged, with some going public. Singh reversed his decision.
The fracas over supporting a Conservative motion is probably not the last thing Christopherson wants to be remembered for, but after 30 years in public life he has learned that you have to take the good with the bad, and get out while the getting's good.
Christopherson joins another departing caucus mate: erstwhile leader and Montreal MP Thomas Mulcair, an intelligent and able politician who had the misfortune to not be Jack Layton. It was 11 years ago that the former provincial Liberal minister turned left and won the Outremont riding for Layton's NDP, simultaneously boosting the new leader's prospects while cooling those of new Liberal leader Stéphane Dion.
More recently, Laurier-Sainte-Marie MP Hélène Laverdière has announced she will not be running again next year. Laverdière was the first Quebec MP to endorse Singh for the leadership last year. But the former foreign service bureaucrat is 64, and has said "I think it's important for people like me to leave some space (for) fresh blood, younger generations and all that."
Singh will also have to find a candidate for the Saskatchewan riding of Regina—Lewvan, to replace 35-year-old Erin Weir. Wait – he's only 35 and he's out? Maybe the NDP are taking this youth thing too far. Don't be alarmed, fellow boomers: Weir was booted from the NDP caucus after a third-party investigator found one claim of harassment and three claims of sexual harassment against him were "sustained." Weir disputed the findings, arguing that he had not intended to harass anyone, but was merely bad at reading "social cues."
Adding to Singh's summertime woes was the party's loss in last month's Quebec by-election in Chicoutimi-Le Fjord. Granted, it was not an NDP-held riding (the party had held it from 2011 to 2015, when it lost narrowly to the Liberals). But the NDP vote in the by-election was an embarrassing 8.7%, after winning 30% of the vote in 2015 and 38% in 2011.
Singh rather audaciously tried to blame the party's poor by-election performance on the leadership contest that ended nine months ago: "We had a period of time where we had a leadership race and that takes away from your ability to have a clear leadership in directing the work." While it may be true that the NDP rests on a solid foundation of clock-punching, excuse-making unionized workers, that's just pathetic.
On the bright side, Singh did not risk running in Chicoutimi-Le Fjord himself. Indeed, the party's Quebec numbers pretty much rule out a run in Mulcair's riding of Outremont (or anywhere in Quebec). So where can Singh run? His visit to Burnaby South last week – another riding being vacated by an NDP caucus member – is fueling speculation that Singh will be the NDP candidate when that by-election is called. Singh will only say that departing MP Kennedy Stewart and local interest groups are encouraging him to run.
A run in B.C. would allow Singh to exploit opposition to the Trans Mountain pipeline, recently purchased by the federal government. But the NDP won Burnaby South just narrowly in 2015, and Singh would face opposition from Liberal and Conservative candidates, with only the Green Party willing to step aside to ease Singh's path to Parliament. Singh may simply take the cautious approach and wait until the general election to run for a seat. That is what Jack Layton ultimately decided to do.
It is not as though Singh's to-do list is short. Near the top of that list is filling his candidate line-up. Even with the most diligent vetting, many of them will have social media eruptions and other baggage that could prove embarrassing to a novice leader. Andrea Horwath experienced this during the Ontario election, when her candidates were found to include a 9/11 truther, a US-born librarian who called Remembrance Day "collective brainwashing," and another who had posted a motivational quote from Adolf Hitler on her Facebook page.
Horwath refused to condemn most of them, deflecting the controversy with "those are certainly not values I share, but freedom of speech is a principle that we all, I think, value." It may have been a smart communications tactic to deny further oxygen to the controversies. But Horwath's refusal to condemn the wing nuts on her team likely hurt the NDP's efforts to present itself as a party ready to govern.
In an end-of-session interview with iPolitics, Jagmeet Singh tried to appear optimistic: "I'm confident I can turn it around. Summer is a time to do a little bit of a reset, a little bit of a reboot and make sure I can get the systems in place that really help us engage and…inspire people to be a part of the movement."
Good luck to him. He's going to need it.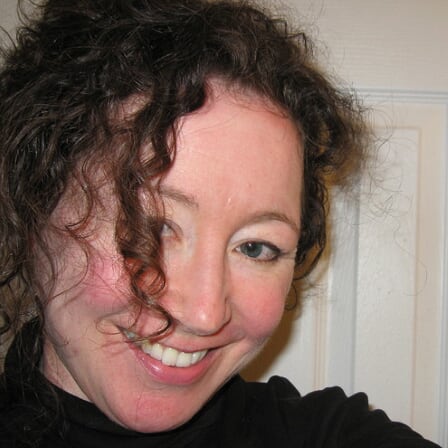 Joan Tintor is a writer and researcher. Her political experience includes having served as legislative assistant to Ontario transportation minister Al Palladini, and as a writer/researcher for the Ontario PC Caucus. She earned a degree in journalism from Ryerson Polytechnic University in 1994.