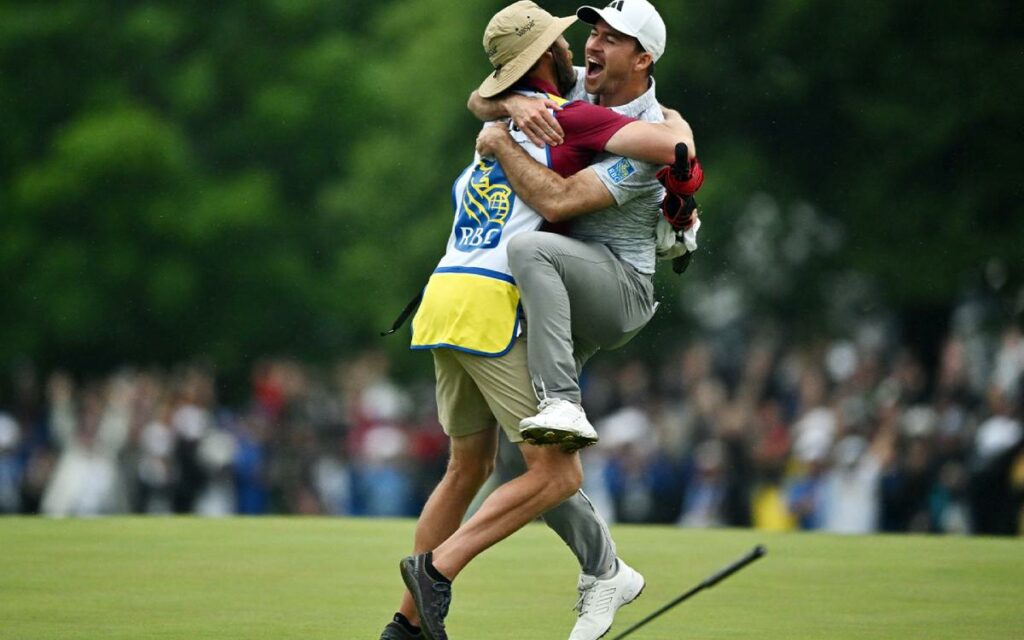 Canada's own Nick Taylor celebrates 72-foot bomb to claim Canadian Open on Sunday, June 11. Photo credit: PGA Tour
Where to start?
I suppose after featuring PGA caddie, and former Niagara IceDog and pro hockey player, Mitchell Theoret last week, we'll start with his quote on Nick Taylor's incredible playoff victory at Oakdale Golf and Country Club in North York at the RBC Canadian Open.
"It's unbelievable. That putt in the playoff could very well be one of the greatest moments in Canadian sports history," explained a jubilant Theoret, who caddies for fellow Canadian Taylor Pendrith on the tour.
"I'm super happy for him (Nick) and his caddie Dave Markle. They've been knocking on the doorstep all year, coming close a few times, and for him to be able to win again, and on home soil is even more incredible."
And Theoret wasn't the only Canadian happy. 
Canucks from coast-to-coast took to social media to capture the moment and congratulate Taylor. 
The Winnipeg born, Abbotsford, British Columbia raised Taylor became the first Canadian in 69 years to capture the Canadian Open on home soil. 
The last to do so was Pat Fletcher in 1954. 
"It was the most incredible atmosphere I've ever been a part of and it's not even close," said the 35-year-old Taylor minutes after sinking the 72-foot eagle putt on a fourth playoff hole to defeat England's Tommy Fleetwood. 
"For that to go in is unbelievable," Taylor said. "I don't know what to say."
Taylor's victory at Oakdale continues an impressive run by Canadians on the PGA Tour in 2023.
How about this: 
* Taylor is the first Canadian-born winner of the Open in 109 years (Fletcher was born in the United Kingdom).
* He's the fourth Canadian to win on the PGA Tour this season, joining Mackenzie Hughes, Adam Svensson, and Corey Conners. A record year.
* He's the sixth Canadian to win three or more times on the PGA Tour.
And all that after Taylor carded a 3-over 75 to open the tournament last Thursday. He rebounded with a 5-under 67 on Friday, then shot a course record 63 on Saturday before Sunday's heroics. 
A sidebar to Taylor's win was fellow Canadian Adam Hadwin being tackled by security after rushing onto the green to celebrate the victory.
"It's incredible. I mean, what do you say to one of the greatest moments of Canadian golf history?", Hadwin said while claiming he was too pumped to even feel the tackle.
"I think we all predicted that this was going to happen. I'm not sure that any one of us predicted a 72-foot putt in a fourth hole playoff to get it done, but what a way to go."
The 2023 Canadian Open finish instantly became a "where were you moment?"
"To think that I'm the person that people are thinking about is kind of breathtaking. So, yeah, I think it will take time to realize kind of what's just happened," Taylor added.
What just happened was Canadian sporting history.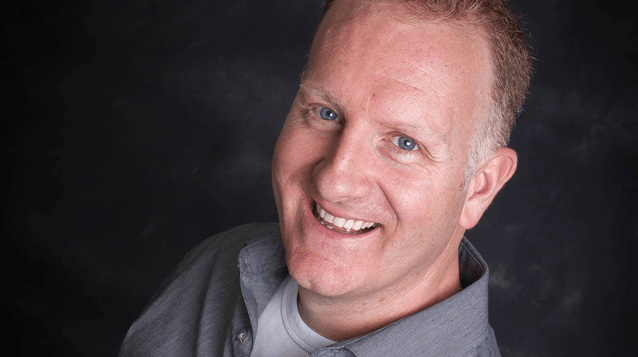 Rod Mawhood is a lifelong Niagara native who has had the pleasure of working in all three mediums – Radio, Print and TV – for over 20 years. His first announcing gig was with the then St. Catharines Stompers. Since then he's worked in radio and TV in Toronto, and currently is the announcer for the Niagara IceDogs and Niagara River Lions.
Rod also covers the Buffalo Bills for FOX Sports and the Buffalo Sabres for NBC Sports.