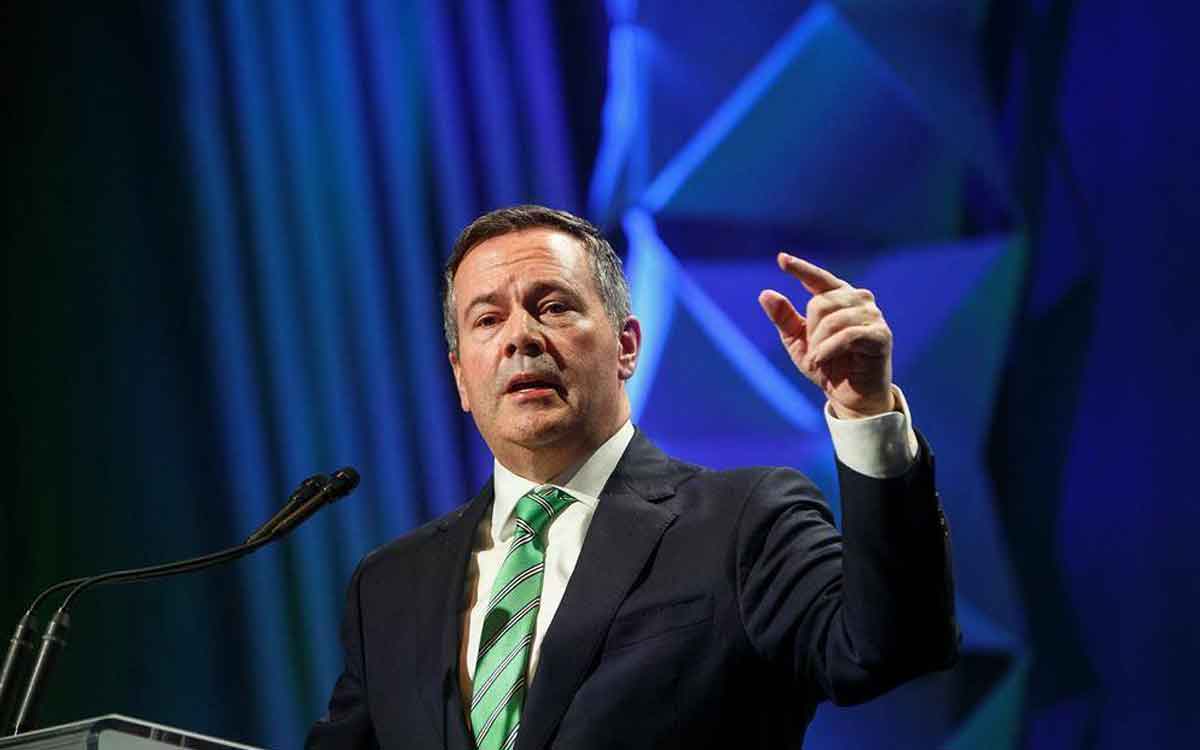 Alberta Premier Jason Kenney speaks at the Rural Municipalities of Alberta conference in Edmonton Alta, last week. Photo: THE CANADIAN PRESS/Jason Franson
"You cannot have your cake and eat it too. Pick a lane." "There would be no oil industry in Alberta if Quebec had not willingly or not contributed to the very beginning of that industry." Western separatism is a "weak threat." "Maybe Alberta is jealous of some of the powers that Quebec has and would like to have that kind of autonomy."
These were some of the barbs that were flying last week from (in order): Alberta premier Jason Kenney, Bloc Quebecois leader Yves-Francois Blanchet, People's Party leader Maxime Bernier, and former Liberal minister Denis Coderre. If only we could afford to hire Andy Cohen to moderate a panel discussion among this crew. But it might not be as entertaining without the hair extensions and fake nails.
Although the tea began spilling after Blanchet's meeting with prime minister Justin Trudeau, Trudeau has so far avoided being drawn into this cat fight. It started when Blanchet told reporters that he would oppose any initiative in the minority Parliament that would expand oil and gas extraction: "if they are trying to create an oil state in western Canada, they cannot expect any help from us."
Kenney shot back that Blanchet's opposition to western oil and gas came "a week after Quebec tabled a budget with a $4-billion surplus thanks to a $13-billion equalization payment from Ottawa." Kenney also noted that Alberta has paid $600 billion in equalization payments since 1960, adding the province has contributed $23 billion each year for the past five years.
Kenney's complaints about Alberta paying the freight for Quebec were echoed by Friday's front-page story in the National Post, titled "How Alberta Pays Quebec's Bills." It included some devastating bar graphs that contrasted how much Alberta has contributed to equalization against how much Quebec has contributed:  plus $240 billion and minus $171 billion respectively in just the past 11 years. It also confirmed that Quebec collected the most in equalization payments between 2007 and 2018: $107.5 billion.
Equalization is one of the issues that will be examined by Kenney's 'fair deal' panel announced earlier this month. The panel will examine ways to move powers from the federal government to Alberta's, such as replacing the RCMP with its own police force, running its own pension plan and collecting its own taxes. Quebec already enjoys all three of these, which prompted Coderre's bitchy remark about jealousy.
"We've had it with Ottawa's indifference to this adversity," Kenney said when announcing the panel. "Albertans have been working for Ottawa for too long, it's time for Ottawa to start working for us." The fair deal panel's mandate has been compared to the demands listed in the infamous Alberta firewall letter co-authored by Stephen Harper in 2001, which also followed the re-election of a federal Liberal government.
Later in the week, Blanchet complained that Kenney was spreading false information about equalization. He also doubled down on his opposition to Alberta oil being exported through Quebec, but not to Quebec: "I was the one to authorize the change of direction of the 9B Enbridge line. Because of that, we are fully supplied in Quebec, and any other part of oil that would come from Alberta in Quebec would be for the single purpose of exportation through Quebec, then to New Brunswick and then transformation and exportation."
Blanchet's  "I'm all right Jacques" attitude puts him in the same Barcalounger as British Columbia's NDP premier John Horgan, who is okay with Alberta oil coming to BC, but not being shipped out of her ports to overseas markets where it would fetch a higher price. You really can't blame Albertans for being outraged.
Up to now, Trudeau has escaped having to address any of this, as he assembles a bloated cabinet to reward Liberal MPs for winning a minority. The hard reality is that there is little political benefit to Trudeau in giving Alberta the things that Quebec already has. Trudeau does not need Alberta to rule, but he does need Ontario and the Atlantic provinces, which may not be so keen on paying higher Canada Pension Plan premiums after Alberta has its own pension plan.
Yes, it would be dangerous to national unity for Trudeau to deny Alberta's reasonable requests for more powers. But despite all the Wexit talk, separation is a complicated and risky business, as Quebec has learned (and probably why they will never try it again). This is why Max Bernier used a weekend speech to warn Albertans against threatening separation: "You will likely find yourself in a very negative political dynamic. One based on failed attempts to blackmail Ottawa, internal divisions, and resentment against the rest of the country," Bernier said. "Just like in Quebec." Even changing the equalization formula could prove difficult, given how much it benefits other provinces.
Trudeau's father governed Canada through much worse unity crises, even managing to repatriate the constitution in the face of much stronger Quebec separatism. No doubt Justin thinks he can pull off the same feat, despite some angry westerners.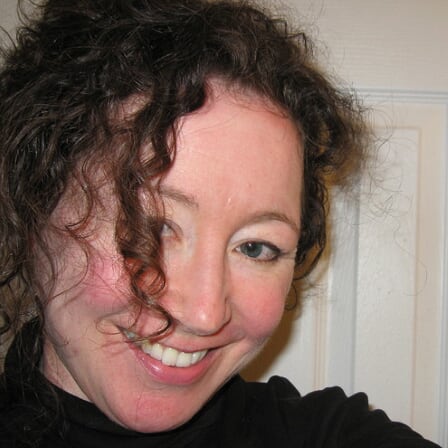 Joan Tintor is a writer and researcher. Her political experience includes having served as legislative assistant to Ontario transportation minister Al Palladini, and as a writer/researcher for the Ontario PC Caucus. She earned a degree in journalism from Ryerson Polytechnic University in 1994.