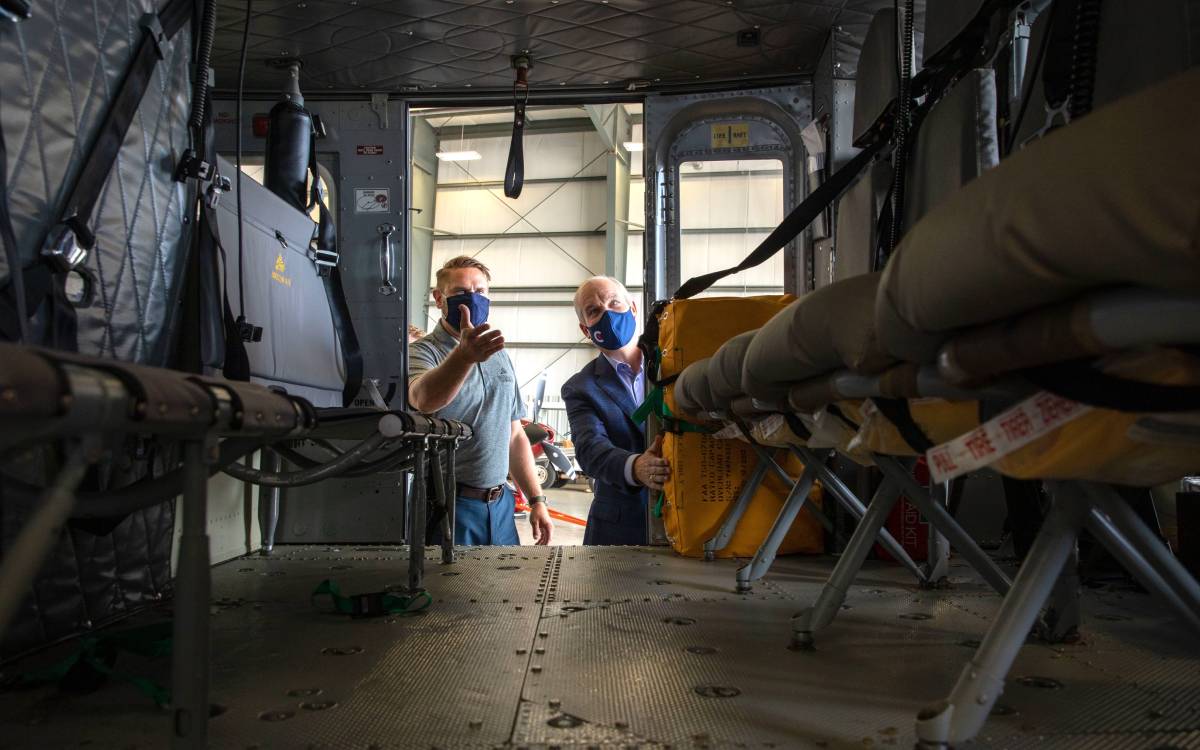 O'Toole (right), himself a former helicopter pilot in the Royal Canadian Air Force, at a recent campaign stop at a helicopter operator in Nova Scotia. Photo credit: Twitter/Erin O'Toole
With three weeks left in the suddenly interesting federal election – and lots of time yet for momentum to be gained and lost – one thing remains undeniable: Justin Trudeau has had a very bad start to the election he called. Forcing Canadians to the polls in a pandemic, a surprising lack of new ideas, and a difficult international crisis in Afghanistan have all taken the wind out of the normally buoyant Trudeau's sails.
Yet there has been less attention paid to what the Conservative campaign – currently leading the race by most polls – has been doing right in the early weeks of the election. The saying goes that 'politicians are voted out, not in.' But there have been several smart approaches from the Conservative front-runners so far. Here are a few:
1) They were prepared for wedge issues and met them head on. I am old enough to remember when people thought the 2019 election was in the bag for the Conservatives after photos emerged of Justin Trudeau donning blackface. Just a couple of weeks later, former Conservative leader Andrew Scheer was getting dogged by reporters asking him to reconcile his personal beliefs on pro-choice and abortion with an electorate that has very different views. The ambiguity on that question took the campaign off message in the important final days.
Under O'Toole, the Tories have successfully diffused and countered those old tropes. Vaccine mandates? The Tory policy is nearly indistinguishable from that of the Liberals. The specter of two-tier healthcare? O'Toole has pledged support for Canada's universal approach. Social issues like same sex marriage and being pro-choice? O'Toole has stated his support for both, along with his desire to not reopen either. Erin O'Toole and his team have clearly observed past Liberal tactics, and came prepared with clear, reasonable answers to every tired accusation of a secret agenda. 
2) They released the platform early. Conventional wisdom in Canadian politics says you never release your platform too early – you risk losing momentum, and your opponents will pick you apart policy-by-policy, inviting death by a thousand boring cuts. But O'Toole bucked the trend and launched Canada's Recovery Plan (the title of his platform) in the first 48 hours of the campaign. And in a direct contrast to the Liberal strategy, suddenly the Conservative campaign was about genuine ideas. The Conservative platform is long and detailed, covering everything from climate change to housing to helping workers in the gig economy. 
This has given O'Toole the opportunity to show himself to Canadians as a thoughtful conservative who isn't interested in mudslinging and soundbites, but one who wants to have an open conversation about how Canada can recover from the pandemic downturn. The Conservatives have wisely stayed away from divisive social issues such as mandatory vaccines and old debates about Quebec nationalism, and instead focused on giving Canadians a roadmap for economic security. They are proposing making the holiday season more affordable with a one-month lifting of the GST, easing the pinch on families' wallets as well as encouraging Canadians to support local businesses. They released a plan to address housing affordability that was widely considered to be a sober and thoughtful diagnosis of a complex issue. They have even proposed supporting small businesses that hire new staff into hard-hit sectors like the service industry. 
3) Positive tone and message. Going back to the earliest days of a united party under Stephen Harper, the accusations of Conservatives being mean, cold and curmudgeonly practically wrote themselves. Even Andrew Scheer, who was billed as "Stephen Harper with a smile" appeared uncomfortable and unsure of himself on the big stage. But O'Toole has been relentlessly positive on the campaign trail – he rarely takes a mean-spirited shot at Trudeau, preferring to focus instead on the Liberal government's track record of being long on promises and short on delivery (an accusation that resonates with both conservatives and progressives alike). This calm, positive approach from O'Toole has made it nearly impossible for Trudeau to paint him as a threat to Canadian values, and that is a very big problem for a Liberal campaign that hasn't even bothered to release their own platform yet. Justin Trudeau has notably ditched his bouncy, energetic attitude for an approach that is far sharper than Canadians are used to seeing, and it may not be working for him.
There is still a lot of ball game left to play in this election, and with the margins between the parties so thin, a single error may spell disaster. But credit where it is due, this has become not only Justin Trudeau's election to lose, but Erin O'Toole's to win. And that is not something many Canadians would have expected when this election began.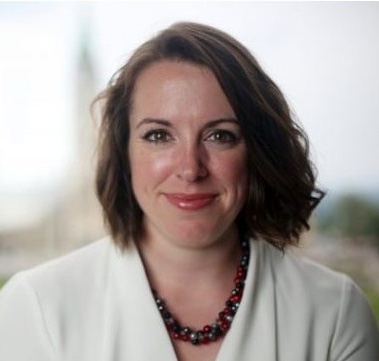 Kate Harrison is the Vice-Chair of Summa Strategies Canada, one of the country's leading public affairs firms. She is a regular political commentator on CTV, CBC, Sirius XM, and other talk radio stations, as well as a contributor to various news outlets. She has been involved in conservative politics for over fifteen years, and an active member of the country's conservative movement.