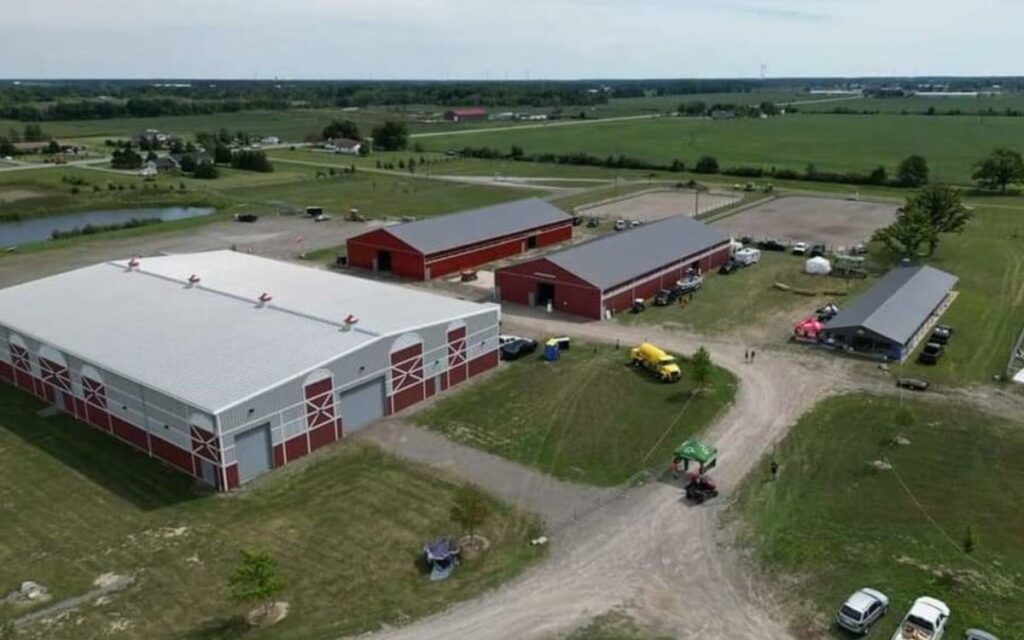 West Lincoln, Lincoln, and Grimsby appear to be signalling that, should the province bring change to Niagara's governance structure, they hope to stick together. Pictured is West Niagara Agricultural Centre and Fairgrounds, where representatives from the municipalities met on Wednesday. Photo credit: West Niagara Agricultural Centre and Fairgrounds.
In a shared news release earlier this week, the Township of West Lincoln, Town of Lincoln, and Town of Grimsby revealed that their three respective councils met at the West Niagara Agricultural Centre and Fairgrounds on Wednesday, August 9 for a 'Joint Special Meeting'. 
According to the release, the purpose of the meeting was to "engage in a collaborative and proactive discussion concerning the potential future governance structure in the West Niagara Region" in the context of the provincial government's ongoing governance structure review. 
"It is a crucial occasion for our three municipalities to come together in the spirit of collaboration and shared purpose," said Mayor of Lincoln Sandra Easton. "Our aim is to pool our resources and knowledge, align our visions, and drive positive change for the betterment of our residents."
Back in May, the Ford government announced that it was formally dissolving the Region of Peel in order to support growth, cut red tape, and improve efficiency.  
As part of the announcement, the province revealed that it would be naming regional facilitators to assess other upper-tier governments around Ontario, including Niagara, with the potential that those regions could be dissolved or restructured as well. 
The facilitators, said the province, "will be tasked with reviewing whether the upper-tier government continues to be relevant to the needs of its communities or whether the lower-tier municipalities are mature enough to pursue dissolution." 
The joint gathering earlier this week between West Lincoln, Lincoln, and Grimsby was the first time the three communities "have joined forces in a meeting of this nature."
Due to the sensitive nature of the subjects discussed, the session was not recorded and is not available to the public. However, it's reported the meeting focused exclusively on "municipal council discussions of governance matters in the region".
"Our municipalities collaborate frequently on matters of mutual concern," commented Mayor of West Lincoln Cheryl Ganann. "This meeting is another great example of our dedication to finding innovative and effective ways to address governance matters that have the potential to seriously impact all of our residents, businesses and visitors."
Mayor of Grimsby Jeff Jordan called the meeting a "significant step in building stronger relationships among our municipalities".
"We are eager to capitalize on this opportunity to work in harmony and harness our collective potential."
According to the municipalities, further discussions will be held as more information becomes available from the province regarding potential governance reform in Niagara. 
The provincial government is expected to name a facilitator for the region soon.