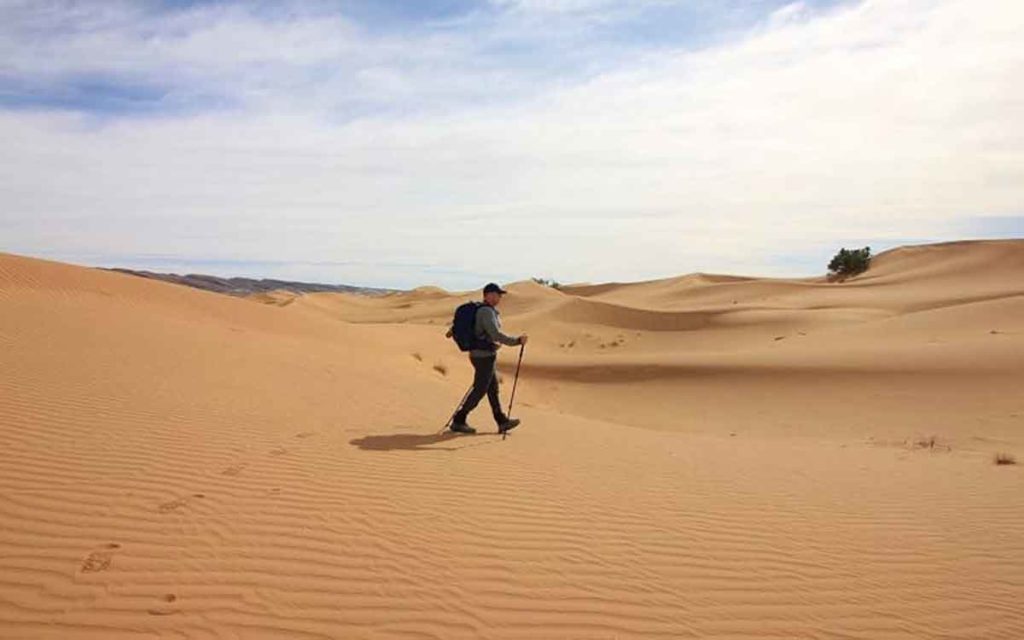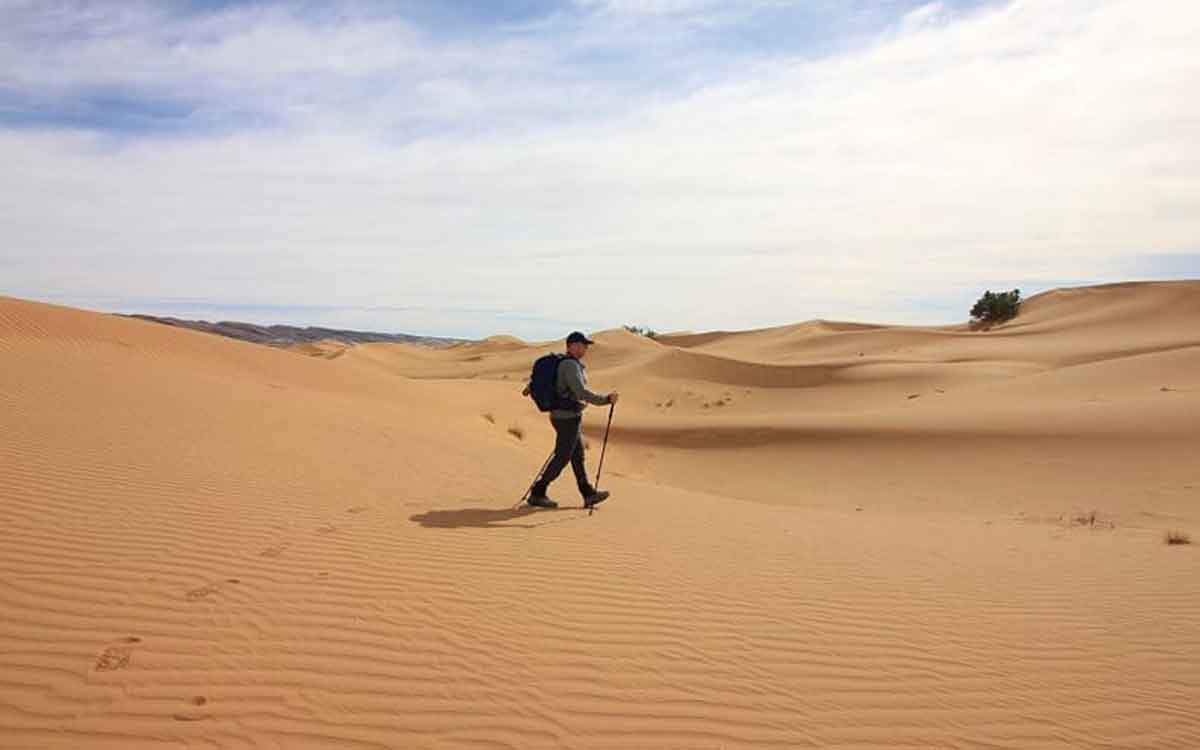 Michael Sommer trekked across the Sarah Dessert raising more than $10,000 for Gillian's Place. Supplied photo.
Niagara resident Michael Sommer says he's never done what was expected of him. He took that motto a step further, several steps actually, as he trekked across the Sahara Dessert recently to raise money for Gillian's Place a shelter for abused women and children.
The idea for the adventure of a lifetime started in 2018 when the local real estate agent was at a Royal LePage conference in Halifax. "Two years ago the trek was in Iceland and in 2018 they announced the 2019 trek would be through the Sahara Desert," explained Sommer. He said as a corporation Royal LePage established its own foundation called the Royal LePage Shelter Foundation and it would have a bi-annual adventure to raise money.
There's an application process in order to participate. Last year 200 people applied and 120 were chosen. Sommer said there were basically as many men as women chosen as well as a wide range of ages representing cities from across Canada. The youngest was a woman from Guelph who was just 24 and the oldest was from Orangeville at 72 years of age.
"What I liked about the fundraising part is that 80 per cent of money raised goes to your local charity – a woman's shelter."
Sommer was the only one from St. Catharines on the trek. The participants were split into four groups with about 29 people in each group. "It was a great opportunity to network for business but more importantly to make friends." He said it was amazing to see how close the group came together over 11 days. "The 29 strangers bonded very quickly. We had each other's back."
Sommer explained that in a small way it was also a chance to experience what the women and children go through when they end up at a shelter like Gillian's Place. "We leave home, entering something that's a complete unknown and we have to rely on others." Although Sommer said that's where the similarities end. "Every day at lunch we read a letter from a woman who had to go to a shelter. There wasn't a dry eye. It really put things into perspective."
The days were long and physical. Wake up was 7 a.m. and within about an hour the group was walking. "We stopped about every hour and a half to drink water or have a bathroom break. We didn't stop for lunch until 2 p.m. From noon to lunch was a tough stretch."
The temperature most days was over 35 degrees. "My toes felt like they were on fire. The first thing we did when we stopped was take our boots and socks off." He said any sweat on the body would just evaporate immediately.
On day three, which was a 28km trek, Sommer said they crossed a sand dune that was 300 meters high. "When you get to the peak the view is phenomenal." They also crossed a dried out river that was 500 meters wide.
In total the group covered 117km and Sommer himself raised just over $10,000. Each individual must raise a minimum of $5,000.
"I like to challenge myself."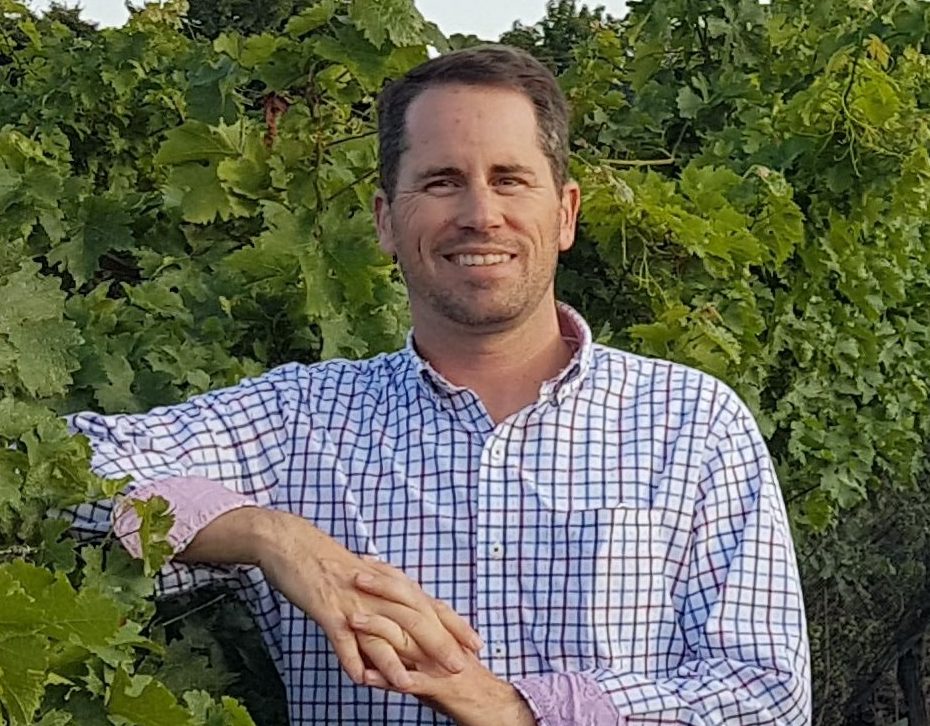 Kevin has spent over two decades as a public relations professional in a variety of sectors including professional sports, the arts, industry and healthcare.  After tiring of the daily commute to Toronto he returned to Niagara and launched The Niagara Independent, an online news source published twice weekly.
He is a graduate of Brock University, Niagara College and the Richard Ivey School of Business. He was named one of Niagara's 40 Under Forty in 2005.
Kevin is most proud of his twin daughters. He is also a triathlete and four-time Ironman finisher.