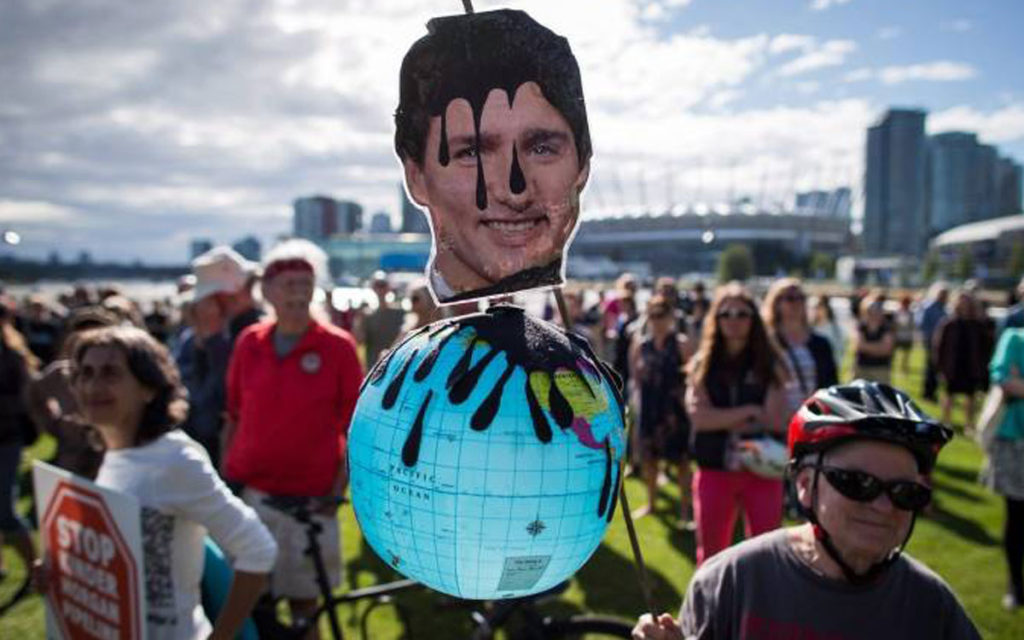 A protester holds a photo of Prime Minister Justin Trudeau covered in oil during a protest against the Trans Mountain pipeline expansion in Vancouver
It sucks to have to root for Justin Trudeau.
But now that his ego has written a $4.5-billion cheque that the rest of us are going to have to cover, what else can we do? On Wednesday, Trudeau's finance minister Bill Morneau and natural resources minister Jim Carr were trotted out to announce that the federal government is solving the Trans Mountain pipeline impasse by buying the entire project from Kinder Morgan. The government is also providing loan guarantees to ensure pipeline construction gets underway this year.
Well at least they are getting something for the cash, unlike the $1.1 billion Dalton McGuinty blew to cancel two gas plants in 2010 and 2011, or the $500 million Jean Chretien tossed to cancel a helicopter contract after his election in 1993.
In fairness to Trudeau, there were worse scenarios going forward. The government could have partnered with Kinder Morgan, or offered guarantees to Kinder Morgan such as compensating them for any delays in construction (which apparently they did). But Kinder Morgan would still have exercised a lot of control, as they would have expected to. They had already expressed doubt about the project, and nothing can compel them to build it. Worst case? The government could have ended up compensating Kinder Morgan for a pipeline that never gets built. Shades of Dalton McGuinty.
The good news is, it's now all on Justin Trudeau's shoulders. The bad news is, it's now all on Justin Trudeau's shoulders. The same shoulders that must have shrugged when the NDP and Green parties in B.C. agreed to topple the Liberal government, and "immediately employ every tool available" to stop the project. That was a year ago. The same shoulders that did nothing when B.C. premier John Horgan moved to restrict any increase in diluted bitumen shipments until the province conducted more spill response studies. That was four months ago. The same shoulders that were in a room with Horgan and Alberta premier Rachel Notley and resolved…nothing. That was six weeks ago.
While all that was going on, I couldn't help but be reminded of Père Trudeau's lament to Joe Clark: "Who speaks for Canada?" Poor Justin wasn't up to that job, so he had to pay for Canada.
The $4.5 billion is just for starters, unfortunately. The twinning of the pipeline – which is what left coasters are upset about – is expected to cost around $7.5 billion. To put that in perspective, a new hospital costs about $1 billion.
Morneau and Carr assure us, however, that the government does not intend to become long-term pipeline owners. They hope to sell the pipeline to somebody else, which could include investors such as native investor groups or pension funds. The finance department's backgrounder on the deal included this ShamWow of a guarantee to anyone looking to kick Trans Mountain's tires:
Any purchaser of the project would be covered by a federal indemnity protecting them against any financial loss posed by politically motivated unnecessary delays, in line with the indemnity offered to Kinder Morgan by the Government on May 16, 2018.
What an absurdity. As was clear to the project's original investor, and will be to any subsequent ones, the Trudeau government was unable or unwilling to overcome the B.C. government's "politically motivated unnecessary delay" that it saw coming a year ago. And why would an indemnity that apparently wasn't good enough for Kinder Morgan be good enough for someone else? It's safe to say that nobody would buy this project on paper. It will have to be completed down to the toilet seats if the government is ever to get our money back.
That leaves Canadians, and especially the energy industry and its workers, hoping Trudeau doesn't screw up this file. No doubt the next step is to set up  some kind of consulting and oversight body to make sure the pipeline expansion is being built in a way that doesn't upset anybody. But the unshakeable upset of a few is why Trudeau had to buy the project in the first place. How some unelected body will be able to do what Trudeau couldn't in a room with Horgan and Notley is a mystery. But it will be good work for some Liberal-friendly consultants and lawyers.
Maybe Trudeau thinks this is his 'just watch me' moment, as when his father imposed martial law in Quebec to root out violent separatists. But pipeline opponents aren't separatists. They are people who have essentially the same view of the world that Trudeau does. Nevertheless, he has put our money where his mouth is and says this pipeline will be built. If it is not, the rest of us will pay for his failure.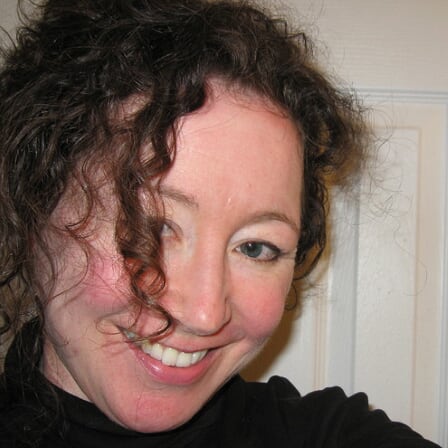 Joan Tintor is a writer and researcher. Her political experience includes having served as legislative assistant to Ontario transportation minister Al Palladini, and as a writer/researcher for the Ontario PC Caucus. She earned a degree in journalism from Ryerson Polytechnic University in 1994.