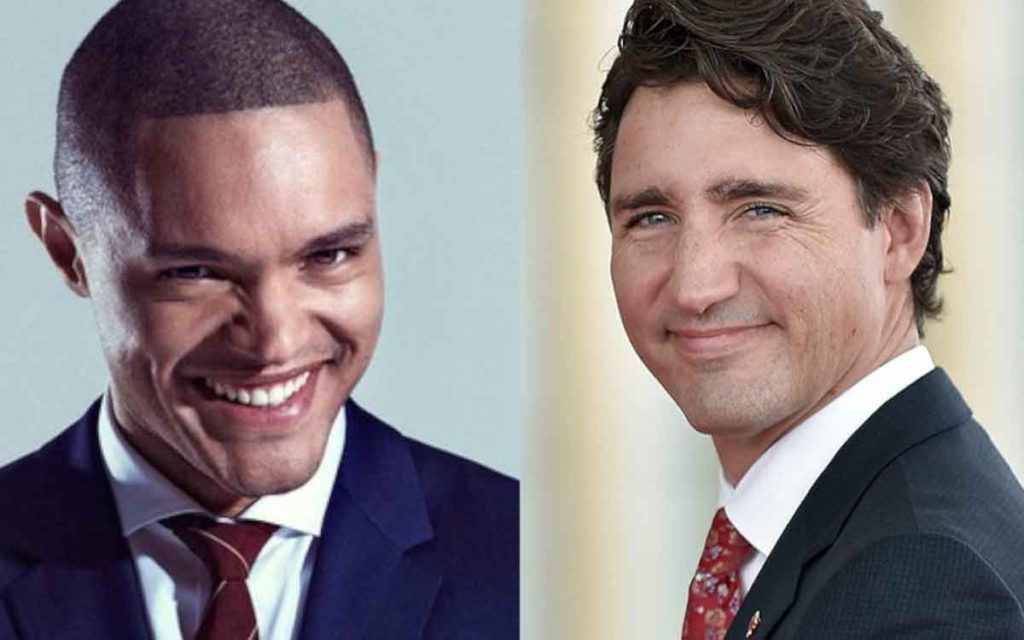 Comedian Trevor Noah (left) and Justin Trudeau (right).
Last week was a pretty sorry one for the Canadian economy. On Monday, GM announced it would leave Oshawa after more than a century of building cars and trucks there. On Friday, Canada, the United States and Mexico signed a replacement agreement for NAFTA, despite US tariffs on Canadian steel and aluminum remaining in place.
On Saturday, President Trump threatened to tear up the existing NAFTA agreement, which would start the clock on a six-month deadline for the Democrat House of Representatives to ratify the new deal. On Sunday evening, Alberta premier Rachel Notley ordered that oil producers reduce their output by 8.7%, in an attempt to raise prices from $10 a barrel (world price is about $50/barrel) and reduce a backlog due to pipeline bottlenecks.
Justin Trudeau chose to cap this week of economic turmoil with an astonishingly tone-deaf announcement – via a tweet to Daily Show host Trevor Noah – of a $50-million donation from Canadian taxpayers to Education Cannot Wait, which describes itself as "the first global fund dedicated to education in emergencies and protracted crises." The fund claims to have provided education to 765,000 children and youth in 19 crisis-affected countries since its start in 2016.
Education Cannot Wait's website notes that its day-to-day work is managed by a secretariat that is hosted and administered within UNICEF. UNICEF is, of course, a United Nations agency. So it's fair to say that this $50-million largesse is in service of Trudeau's desperate desire for a temporary seat on the UN Security Council next to Russia and China.
Trudeau's tweet was shared onstage Sunday at the Global Citizen Festival: Mandela 100, a charity concert honouring Nelson Mandela in Johannesburg, South Africa. The concert featured Beyoncé, JAY-Z, Ed Sheeran, Eddie Vedder, Kacey Musgraves, Pharrell Williams, and Coldplay's Chris Martin. Trevor Noah acknowledged Trudeau's tweet with "this is amazing!"
No less amazed were the critics of Trudeau's timing and apparent sucking up to Trevor Noah and other celebs involved in the Mandela event. Conservative leader Andrew Scheer tweeted: "Pledging $50 million in a tweet to impress a TV personality? Taxpayers need a defender not somebody who throws their money around to be popular with celebrities." Conservative MP Michelle Rempel accused Trudeau of tweeting the donation "to get noticed by a TV star" and alleged the $50 million "wasn't budgeted for." Even CTV/Bell Media host Evan Solomon called Trudeau's bro-tastic tweet to Noah "inappropriate."
With Trudeau taking yet another personal day on Monday, other government spokespeople were left with the familiar task of defending a Trudeau misstep. Louis Belanger, director of communications for International Development Minister Marie-Claude Bibeau, told journalists that the decision to fund Education Cannot Wait was made three weeks ago, and is part of the $400 million announced during the G7 Summit in June to support education for girls.
Trudeau's principal secretary Gerald Butts – whose full-time job is defending Trudeau's missteps – tried to frame Andrew Scheer's initial response as sexist and/or racist: "This money is going to educate women and girls in the developing world, in commemoration of Nelson Mandela's 100th birthday," he huffed on Twitter early Monday morning.
Actually, it is far from obvious that the $50 million is going exclusively to women and girls. Education Cannot Wait's website does not indicate that its mission is exclusive to females. While it boasts that 364,000 of the 765,000 children and youth it has served are girls, presumably the remaining 401,000 are non-girls. Money managed by a UN agency often goes astray. But these are details that Team Trudeau hopes will go unchecked, along with Trevor Noah's long history of sexist and bigoted jokes.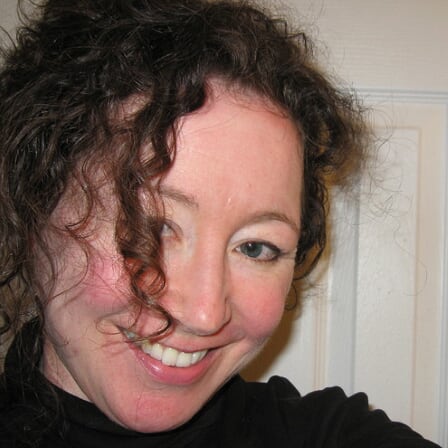 Joan Tintor is a writer and researcher. Her political experience includes having served as legislative assistant to Ontario transportation minister Al Palladini, and as a writer/researcher for the Ontario PC Caucus. She earned a degree in journalism from Ryerson Polytechnic University in 1994.