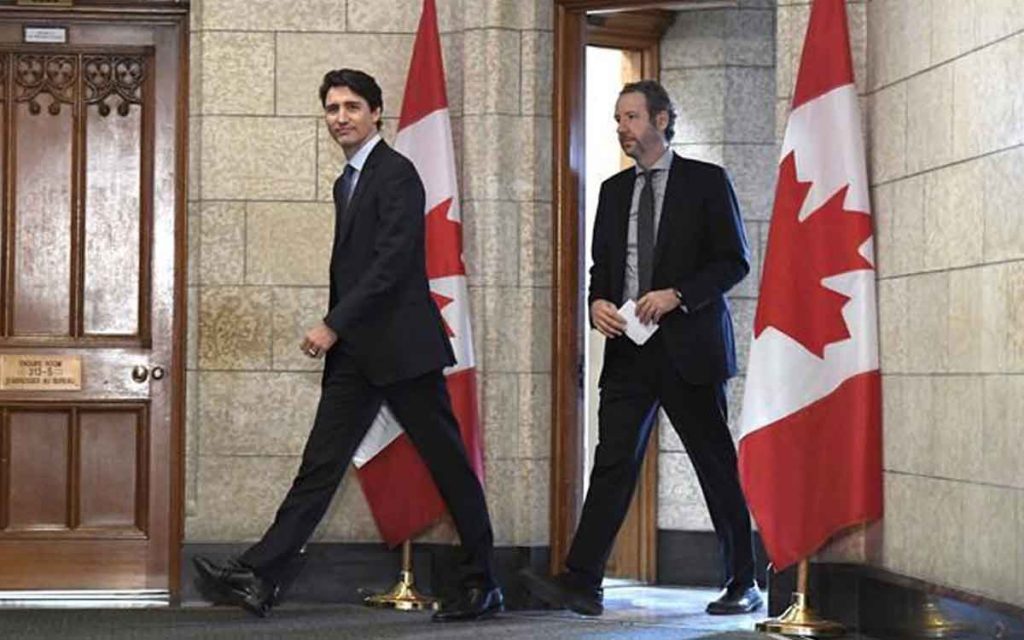 Gerald Butts, (right) Justin Trudeau's principal secretary, strategic advisor and long-time friend, has resigned amid allegations that the Prime Minister's Office interfered to prevent a criminal prosecution of SNC-Lavalin.
I've never been married, but I understand there are some marital arguments that get to a point where anything you say, no matter how factually correct or well-intentioned, seems to make it worse. Justin Trudeau and his advisers are in that special circle of hell right now with the SNC-Lavalin affair. You might even say that everything they have done since the beginning has made it worse.
It's an affair that began almost two weeks ago with the Globe and Mail's anonymous allegation that PMO aides pressured then attorney-general Jody Wilson-Raybould to direct prosecutors to settle SNC-Lavalin's fraud and bribery charges with a deferred prosecution agreement.
Trudeau's initial response to the charge – that neither he nor his office "directed" Wilson-Raybould to take any particular decision on SNC-Lavalin – made it worse. It left reporters wondering whether his careful use of the word "direct" meant that she could still have been pressured. As former Stephen Harper adviser Andrew MacDougall explained it in Macleans:
This, friends, is the "tell". Trudeau was invited to bat down the allegation—in the flesh, for all to see—and he preferred to stick with his mischaracterization of the allegation. And he did that because he knew that someone credible was out there, someone with inside knowledge, and they were telling a different story (or else the Globe wouldn't have run the story).
Then, the PMO tried to outrun this speculation by confirming – anonymously, of course – to the Globe that there had been "vigorous" discussions about SNC-Lavalin, but that Wilson-Raybould had absolutely not been pressured or directed to take any particular decision. As some wits observed, referencing Trudeau's defense of the alleged Kokanee grope, the PMO seemed to be arguing that Wilson-Raybould had experienced these interactions differently.
Next, it was time to knock Wilson-Raybould – probably the anonymous source of the explosive story – down a few notches. A Feb. 9 Canadian Press story quoting government insiders portrayed Wilson Raybould as: a "thorn in the side of the cabinet," "difficult to get along with," and "always sort of been in it for herself."
As anyone outside the walls of the former Langevin Block (its historic name erased because of Sir Hector-Louis Langevin's connection to residential schools) could have predicted, this side-swiping of a native woman looked particularly bad on a feminist prime minister who had cited native reconciliation as his top priority.
By last Monday, the ethics commissioner had announced he was starting an investigation into the allegation of pressure around the SNC-Lavalin charges. So with that development and the  stink bomb of the CP hit job spreading, Trudeau tried to squelch the mess, saying that he had spoken to Wilson-Raybould about the matter over the weekend: "She confirmed for me a conversation we had this fall where I told her directly that any decisions on matters involving the director of public prosecutions were hers alone." He also argued to reporters that, because Wilson-Raybould was still in cabinet as veterans' affairs minister, all was well. "Her presence in cabinet should actually speak for itself." As the Toronto Star's Chantal Hebert observed, that was like Trudeau climbing out onto a limb and waiting for someone to saw it off behind him.
That night, out came Wilson-Raybould with a hatchet. She resigned from cabinet, her resignation letter noting that she would hire a former Supreme Court justice to advise her on "the topics that I am legally permitted to discuss in this matter."
Next up was the House of Commons justice committee, facing opposition demands to call a long list of witnesses to answer questions on the entire affair, including Wilson-Raybould and several PMO staffers. Instead, the Liberals on the committee voted to call just three witnesses, one of whom is the new attorney-general David Lametti, whose line up to this point was that Trudeau told him nothing wrong happened, so everything is copacetic.
The Liberal justice committee members were at pains to insist that they were acting independently and not taking orders from the PMO. And if you believe that, I have a bridge that SNC-Lavalin would like to build for you. Opposition and commentators have cheekily labelled this highly curated witness list the 'bird box' investigation – a reference to the Sandra Bullock movie in which she must remain blindfolded. So on top of the original allegation, smearing Wilson-Raybould as difficult, saying she was still in cabinet a few hours before she wasn't, now Trudeau was facing allegations of a cover-up at the justice committee.
As had become the pattern by then, Trudeau's reaction to Wilson-Raybould's resignation made things worse. Trudeau said that he was "surprised and disappointed" by the resignation because it was inconsistent with their recent conversations. He then added that the government did its job and followed the rules on SNC-Lavalin, and anyone who felt differently had an obligation to say so. Wilson-Raybould, Trudeau claimed, "said nothing of that to me."
Citing Wilson-Raybould's duty, especially as attorney-general, is a completely reasonable point, and may have had some traction coming from someone other than Trudeau. Andrew Flavelle Martin, a law professor at the University of British Columbia, told the National Post that if the allegations are true, "she should have resigned right away as attorney general." Note that he said "right away," and not "after being demoted in cabinet."
But when everything makes it worse, anything makes it worse, as the ensuing days would demonstrate.
On Friday, Trudeau attempted to dispel the notion that he had demoted Wilson-Raybould to veterans' affairs in January because of her intransigence on SNC-Lavalin. "If Scott Brison had not stepped down from cabinet, Jody Wilson-Raybould would still be minister of justice and attorney general," Trudeau said.
But this claim is nonsensical on its face. Trudeau could have replaced treasury board secretary Brison with indigenous services minister Jane Philpott – as he did – and brought in a new cabinet member to fill indigenous services, instead of shuffling veterans' minister Seamus O'Regan into that spot. This also would have avoided making Wilson-Raybould the Trudeau regime's fourth veterans minister since taking power in 2015. More importantly, it probably would have avoided Wilson-Raybould's fury.
On Monday came another resignation, that of Gerald Butts, Trudeau's principal secretary and long-time friend and adviser. In a statement, Butts said: "I categorically deny the accusation that I or anyone else in [Trudeau's] office pressured Ms. Wilson-Raybould." Trudeau thanked Butts for his service, something he did not do when Wilson-Raybould quit (nor did she thank Trudeau).
One of the undercurrents of this worsening affair is the notion that someone in Trudeau's circle would have to resign. Will Butts' departure be the turning point when Trudeau began to put this all behind him, or will it somehow make things worse? Only time will tell.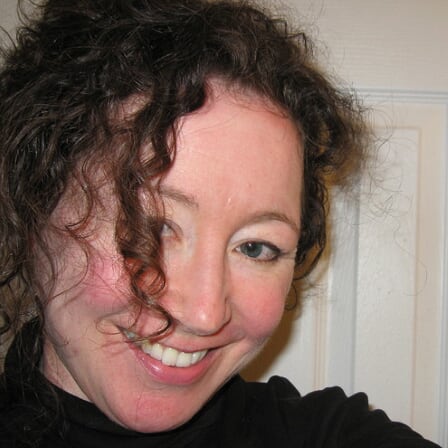 Joan Tintor is a writer and researcher. Her political experience includes having served as legislative assistant to Ontario transportation minister Al Palladini, and as a writer/researcher for the Ontario PC Caucus. She earned a degree in journalism from Ryerson Polytechnic University in 1994.