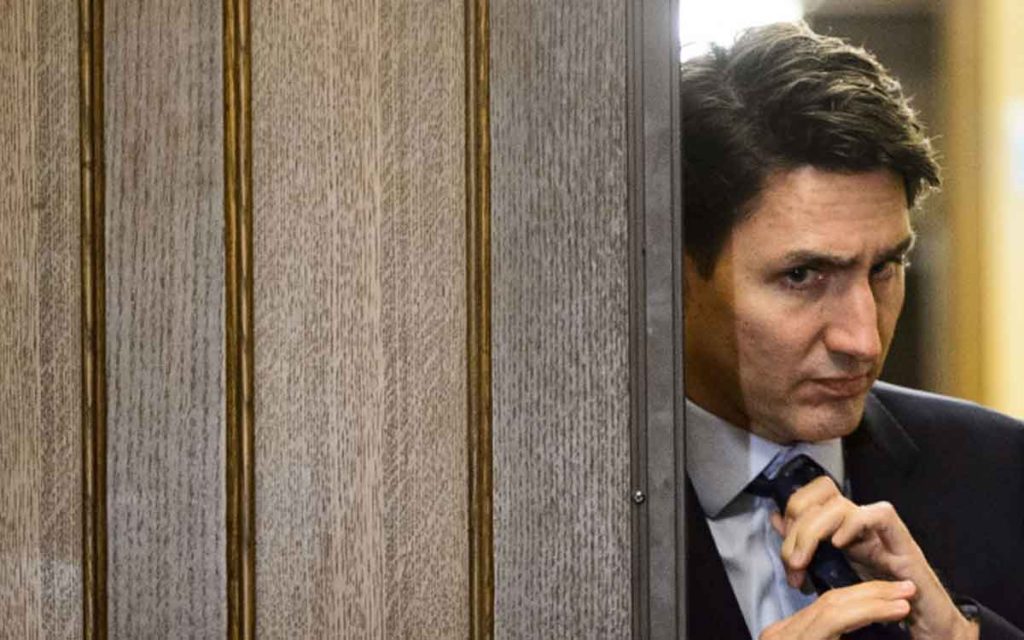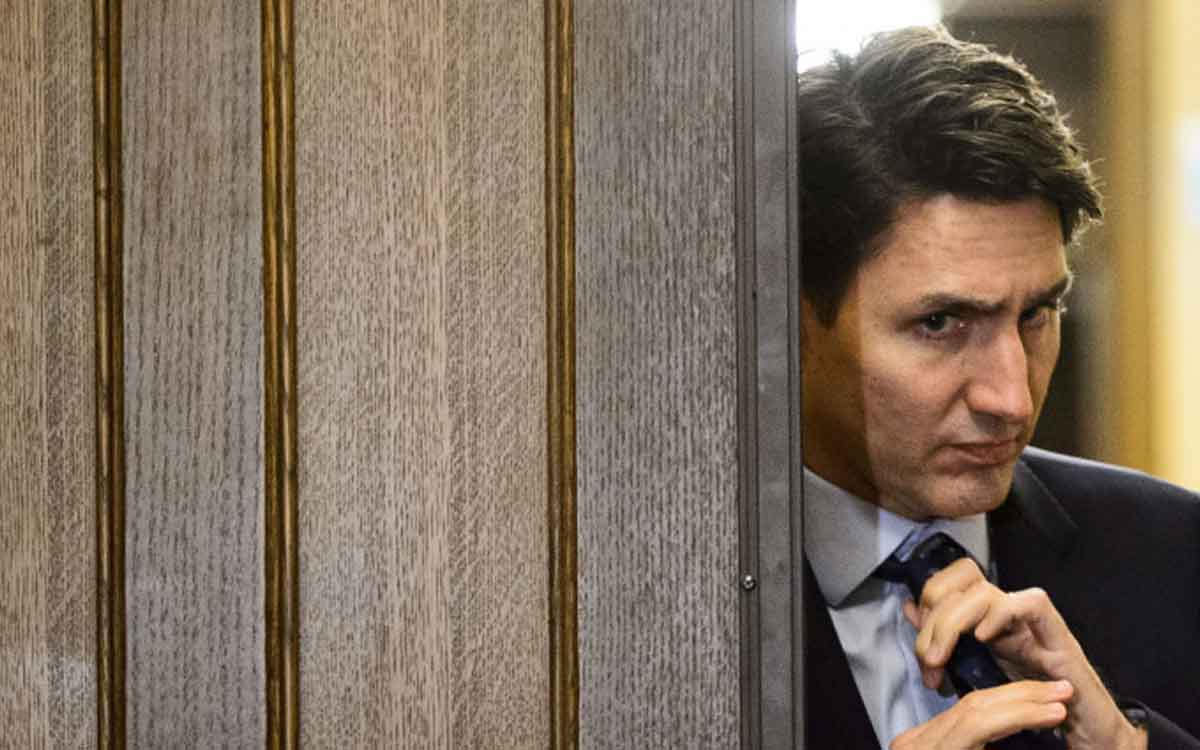 Canadian Prime Minister Justin Trudeau leaves a cabinet meeting on route to vote in the House of Commons on Parliament Hill in Ottawa on Tuesday, April 9, 2019. (Sean Kilpatrick/CP) 
On the cusp of a welcome two-week break from Parliament, Justin Trudeau was in Mississauga Friday night, trying out some election messages on a room full of Liberals. As the CBC website reported:
Prime Minister Justin Trudeau road-tested his campaign strategy Friday, lumping Conservative Leader Andrew Scheer with Ontario Premier Doug Ford and other right-of-centre politicians who deny climate change, vilify immigrants and tolerate white nationalists.
[said Trudeau:]"Andrew Scheer conveniently fails to call out alt-right conspiracy theories. Andrew Scheer fought against a non-binding motion to denounce Islamophobia. Andrew Scheer has proudly spoken at the same rallies as white nationalists. Is that someone who will govern for all Canadians? I don't think so."
Painting Conservatives as bigots or bigot-adjacent is an old strategy that Liberals keep using, mainly because it works – some of the time. One of the reasons it works is because conservative parties – like all parties – are open to anyone for membership. And even after the bigots or bigoted hangers-on are swiftly removed or denounced, opponents and some media keep bringing them up like Captain Queeg harping on the missing strawberries.
Saying that Andrew Scheer agrees with Faith Goldy because they appeared at the same rally, is like saying Pierre Trudeau was a Holocaust denier because Ernst Zundel was his fellow Liberal leadership candidate in 1968 (true fact). Nevertheless, Liberals will keep trying to connect Scheer to Goldy's far-right views.
Adding to the degree of difficulty for the Liberals' racism floor routine this year are the asylum law changes they quietly inserted in their budget bill, which look suspiciously like some of the changes that Conservative MPs have been suggesting. From CTV:
The proposed legislation in question was folded into the pages of the government's omnibus budget bill. It would establish new sources of ineligibility for asylum seekers, who would not be entitled to have their claims heard if they had opened an asylum claim in another country, had already made an unsuccessful bid in Canada, had a claim rejected due to criminal records or had already had a claim accepted in another country.
The Liberals' changes are in response to the rash of illegal border crossings in Manitoba and Québec, believed to total 40,000 so far. Conservatives have partly blamed the surge on Trudeau's "Welcome to Canada" tweet of January 2017, in which Trudeau peacocked against Donald Trump's ban on immigration from some Muslim-majority countries. The National Post's Andrew Coyne blasted the Liberals for their double hypocrisy:
This sort of draconian shift in policy would be shocking coming from any government; among other objections, the courts are almost certain to rule it is a violation of the Charter of Rights. But to find it proposed by the same Liberal government that had long congratulated itself for its commitment to refugee rights, while castigating critics as intolerant, racist and worse, is simply breathtaking.
So, that's one fewer tactic for the "Andrew Scheer is a racist" strategy. What's worse, Liberal changes to asylum laws can and probably will be used against Liberals themselves during the election, by the NDP and others.
If the Liberals are hoping to leverage the Québec government's legislation restricting religious symbols against the Conservatives, that probably won't work either. Andrew Scheer came out quickly and firmly against the proposed law. The Liberals could always try to revive memories of the Harper government's niqab ban at citizenship ceremonies (which was struck down by the courts), but Harper is long gone, and Andrew Scheer was not a minister in that government.
In his speech Friday night, Trudeau also attempted to paint last week's Ontario budget as cutting support to seniors, children, climate change, etc., and suggested that federal Conservative leader Andrew Scheer is also ready to wield an axe:
"Andrew Scheer takes his cues from the Ontario premier, so Canadians can expect much of the same if he ever gets elected: Cuts to the Canada Child Benefit, cuts to the National Housing Strategy, cuts to the OAS and to CPP enhancements and on climate change in particular, he's no better."
But that was a damp squib, too. The Ford government's first budget was not the slash-fest that the opposition and interest groups warned. For example, Ford could have instituted a claw back of Trudeau's child benefit from welfare recipients. That didn't happen. The Ontario budget did, however, include a new child care credit. Heck, Trudeau is probably jealous that people are even talking about Ford's budget, compared to how the federal budget sank like a rock in the sinkhole of SNC-Lavalin.
As changes from the Ontario budget ripple out over the coming months, the "cuts, cuts, cuts" mantra may gain some traction. But to attach any of those to Andrew Scheer, the Liberals will have to be much better at messaging than they have been throughout the SNC-Lavalin controversy. And as they head into the election, their chief messenger has lost more than a few steps. As Liberal veteran Scott Reid wrote in Saturday's Globe and Mail:
Gone are the days of pronouncing from on high and equating his own actions with the uncontested public good. His right of assertion has been surrendered. That's the bitter price of the past two months. From here on out, he must, like the rest of us, go forth and compete for the right to claim his way as the superior path.
On the Liberal website, the party is still soliciting donations with an entreaty to "Support #PositivePolitics." They are fooling no one.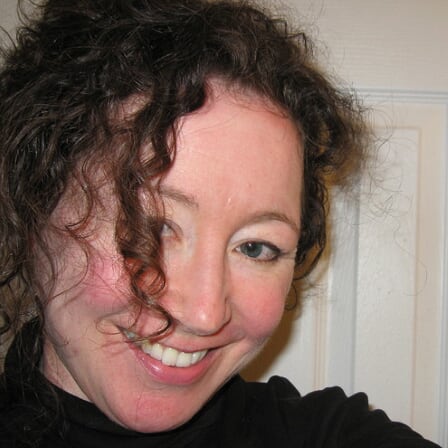 Joan Tintor is a writer and researcher. Her political experience includes having served as legislative assistant to Ontario transportation minister Al Palladini, and as a writer/researcher for the Ontario PC Caucus. She earned a degree in journalism from Ryerson Polytechnic University in 1994.