You can say one thing about this year's G7 that you couldn't say about most of the previous ones: it was newsworthy. Sunday gave interested parties and observers the opportunity to react to and analyze the bad feelings and ugly words that erupted after the G7 meeting of world leaders in Charlevoix.
And there was a lot to analyze, because Sunday was like those tell-all shows The Bachelor/Bachelorette does after the finale, so the contestants can say what they really think of each other, in case their passive-aggressive antics during the competition didn't make that clear.
But to begin with Saturday's roses-and-thorns ceremony: although a joint communique evidenced the seven nations' agreement on 28 points, including pledges to "the crucial role of a rules-based international trading system ," and "reduce tariff barriers, non-tariff barriers and subsidies," shots fired between Justin Trudeau and Donald Trump on Saturday, along with the release of a photo of a seemingly recalcitrant Trump in discussion with other leaders, belied the flowery rhetoric of the hours-old communique.
On Saturday Trump ditched the G7 early, after giving a press conference in which he paid lip service to a tariff-free, barrier-free, subsidy-free world, and warned other nations not to retaliate against new US tariffs because they would lose their trade surpluses with the US. He summed up his attitude with this zinger: "We're like the piggy bank that everybody's robbing, and that ends."
At Trudeau's own press conference later in the day, he was pressed for his reaction to new US tariffs on steel and aluminum. Trudeau told reporters that the US basing the new tariffs on the grounds of national security was "kind of insulting," and "not helping in our renegotiation of NAFTA." He concluded that Canada would be moving forward with equivalent retaliatory tariffs on July 1st because, despite being "polite and reasonable" Canadians "would not be pushed around."
Getting wind of this while on his way to Singapore to meet North Korean dictator-thug Kim Jong Un, Trump dropped these two tweets like they were the frozen contents of the Airforce One privy:
Based on Justin's false statements at his news conference, and the fact that Canada is charging massive Tariffs to our U.S. farmers, workers and companies, I have instructed our U.S. Reps not to endorse the Communique as we look at Tariffs on automobiles flooding the U.S. Market!
PM Justin Trudeau of Canada acted so meek and mild during our @G7 meetings only to give a news conference after I left saying that, "US Tariffs were kind of insulting" and he "will not be pushed around." Very dishonest & weak. Our Tariffs are in response to his of 270% on dairy!
So the steel and aluminum tariffs are not because of national security, but in response to Canada's high tariffs to protect our supply-managed dairy industry? It's kind of reminiscent of Trump's changing story on why he fired FBI Director James Comey.
Whenever Trump's tweets make the news – pretty much every day – I often think of Hillary Clinton's warning about Trump during the election: "A man you can bait with a tweet is not a man we can trust with nuclear weapons." But it is Trump's own tweets that have been baiting legions and continue to do so.
On Sunday, Trump's hirelings amplified Trump's attacks. Economic adviser Larry Kudlow said Trudeau "really kind of stabbed us in the back," adding that Trump "is not going to let a Canadian prime minister push him around. … He is not going to permit any show of weakness on a trip to negotiate with North Korea. … Kim must not see American weakness." Trump's trade adviser Peter Navarro raged that "there was a special place in hell for any foreign leader that engages in bad-faith diplomacy with Donald J. Trump and then tries to stab him in the back on the way out the door and that is what Justin Trudeau did."
Sympathetic leaders defended Trudeau and internationalism. British Prime Minister Theresa May office assured the world that  she "is fully supportive" of Trudeau. German Chancellor Angela Merkel called Trump's withdrawal from the G7 communiqué via Twitter "sobering and a little depressing " and warned that Europe will forge implement reciprocal tariffs like Canada. French President Emmanuel Macron's office released a statement that read: "International co-operation cannot be dictated by fits of anger and throwaway remarks."
Alberta conservative leader Jason Kenney said, "I think Prime Minister Trudeau hit the right note. He was polite but firm that Canada will defend our economic interests." Ontario premier-designate Doug Ford tweeted that he stands "shoulder to shoulder" with the prime minister and Canadians on trade. Appearing on Fox News on Sunday, former prime minister Stephen Harper observed that Canada and the US "fighting over our trade relationship when the Chinese have a four-to-one imbalance with both of us is, in my judgment, just the wrong priority."
Admonishments of Trump and sympathetic words are nice, but don't help Justin Trudeau with the serious problems of steel and aluminum tariffs, tough NAFTA negotiations, and Trump floating the possibility of tariffs on Canadian autos. But then Canada doesn't really have an auto industry. We have assembly and parts facilities dependent on auto companies based in the US and Japan.
"We will not be pushed around" is what Canadians would expect any prime minister to say. But the truth universally acknowledged is that Canada is more reliant on the US economically than they are on us, and we are not a military threat. If they want to push us around, there's not much we can do about it. That is why Pierre Trudeau wisely observed that it wasn't so bad to be ignored by the United States. And it is why Stephen Harper was very wise to pursue trade agreements with other countries and trading blocs.
But Trump's midair slap downs of Trudeau were a surprise. It wasn't supposed to be this way. Trudeau and his advisers thought they had done the legwork to prevent any personal unpleasantness with Trump. His ministers, MPs and advisers have largely refrained from criticizing Trump publicly. They deserve some credit for restraining themselves, considering how difficult it must be for them.
Trudeau attended Ivanka Trump's women's roundtable during his first visit to the White House since Trump's election, and agreed to a joint task force on women in the workplace. Trudeau and his wife Sophie escorted Ivanka and her husband Jared Kushner to a Broadway performance last March. They were together again (sans Jared) at a women's gala in October, while Trudeau was in Washington to discuss trade with Trump. Too bad Ivanka wasn't on Airforce One to cool Trump's jets. Instead, Ivanka and Jared were photographed in a Washington restaurant on Saturday, posing with some Washington Capitals players hoisting the Stanley Cup. Ouch.
As with Trudeau's handling of the Trans Mountain pipeline, Canadians are obliged to hope for the best for the Trudeau-Trump relationship and trade. Maybe Trump's tweet bombs weren't even about Trudeau, but about wanting to appear tough going into his meeting with Kim Jong Un (though blasting the smallest member of the G7 seems a weird way to look tough). Maybe Trump will find a new target and he and Trudeau will be friends again next week, though that seems a grim hope to cling to. As Trump likes to say, we'll see what happens.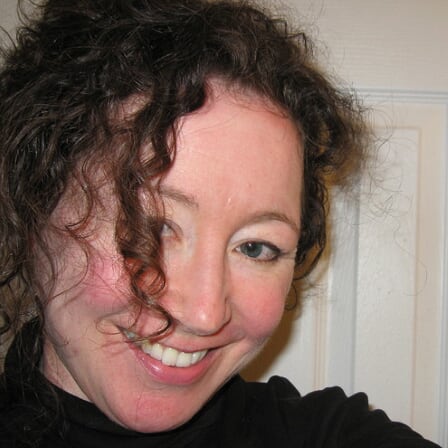 Joan Tintor is a writer and researcher. Her political experience includes having served as legislative assistant to Ontario transportation minister Al Palladini, and as a writer/researcher for the Ontario PC Caucus. She earned a degree in journalism from Ryerson Polytechnic University in 1994.