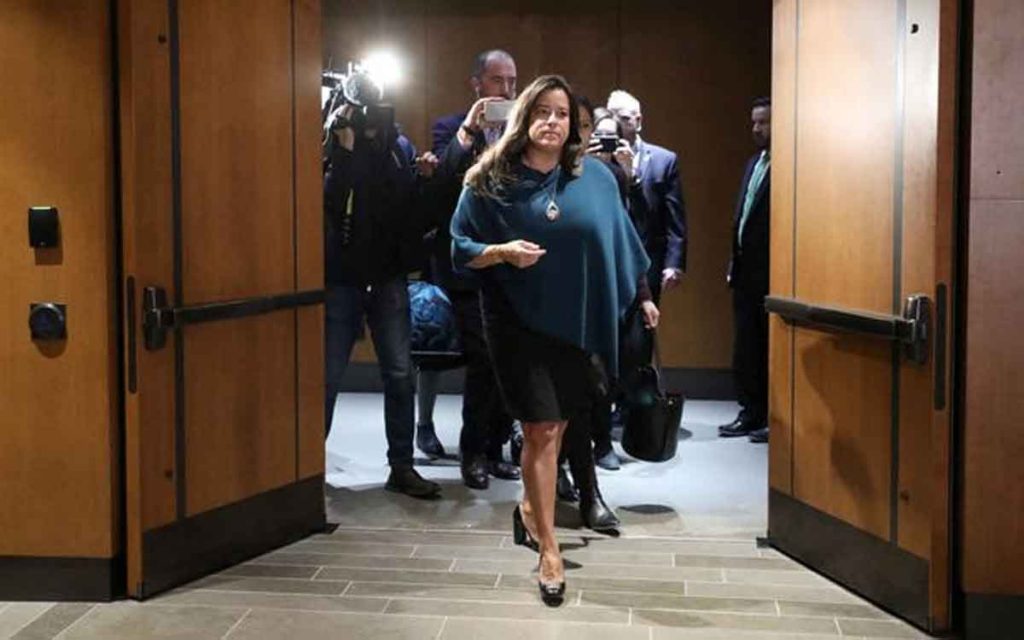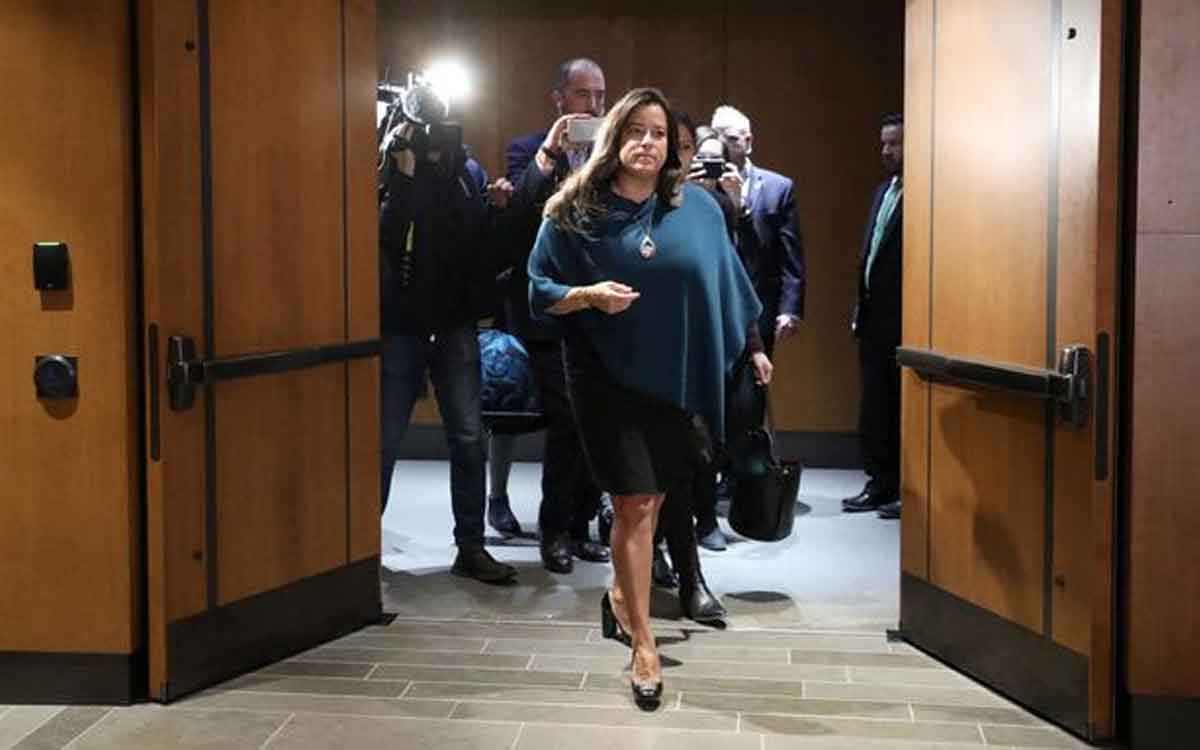 Former Justice Minister Jody Wilson-Raybould rocked Ottawa yesterday with her SNC-Lavalin testimony.
The receipts came in. From former attorney general Jody Wilson-Raybould's testimony to the House of Commons justice committee Wednesday:
"For a period of approximately four months between September and December 2018, I experienced a consistent and sustained effort by many people within the government to seek to politically interfere in the exercise of prosecutorial discretion in my role as the Attorney General of Canada in an inappropriate effort to secure a Deferred Prosecution Agreement with SNC-Lavalin."
Wilson-Raybould then detailed a list of interactions between her, her staff, Prime Minister Trudeau, his staff and the clerk of the privy council Michael Wernick. Taken together, they sound like the longest Harvey Weinstein hotel casting session ever. What began with polite requests and reassurances, ended with veiled threats, a demotion to veterans' affairs, and an indignant Gerry Butts.
Trudeau's response, issued hours after her testimony and again on Thursday morning, is that he disagrees with Wilson-Raybould's characterization of events – "disagreements in perspective" being one phrase he used. But this bit from Wilson-Raybould's testimony is key. It is from the first time she spoke to Trudeau about SNC-Lavalin's predicament, at a September 17th meeting which also included Privy Council Clerk Michael Wernick:
"In response, I explained to him the law and what I have the ability to do and not do under the Director of Public Prosecutions Act around issuing Directives or Assuming Conduct of Prosecutions. I told him that I had done my due diligence and made up my mind on SNC and that I was not going to interfere with the decision of the DPP."
Trudeau stressed to her the potential loss of jobs and even SNC's headquarters, then reminded her that he himself was a Québec MP and that it was less than two weeks to Québec's October 1st election (which the Liberal government lost). She asked Trudeau if he was politically interfering with her decision as attorney general, and that she strongly advised against it.
Trudeau insisted he was not interfering, but merely wanted to find a 'solution' – a word that would appear regularly in other parties' subsequent entreaties to her. She agreed to discuss the issue again with her deputy minister and Wernick, but told Trudeau she would not be changing her mind.
Two days later, she took the initiative of telling Finance Minister Bill Morneau that the communications from his office on SNC had to stop. They did not stop, but things were quiet for about a month. Then a PMO staffer called Wilson-Raybould's chief of staff to ask that Wilson-Raybould seek an outside legal opinion on the Director of Public Prosecutions' refusal to negotiate a deferred prosecution with SNC. Around that time, SNC started an action in Federal Court to overturn the Director of Public Prosecutions' decision not to offer them a deferred prosecution.
Despite Wilson-Raybould's prior refusals, and the very decision they wanted her to overturn now being before the courts, the internal lobbying for a 'solution' did not stop.
More meetings and calls followed in November and December, during which officials from the PMO and Wernick pressed Wilson-Raybould that a solution had to be found, frequently raising political considerations. "We can have the best policy in the world but we need to get re-elected," is how Trudeau's Québec advisor Mathieu Bouchard put it.
The last communication was a call Wilson-Raybould received from Wernick on December 19th, which ended with Wernick warning her that Trudeau was in a pretty firm frame of mind about helping SNC, and it was not good for her and the prime minister to be at 'loggerheads.' She knew at this point that her job was in jeopardy.
Three weeks later, she was told she was being shuffled to another cabinet position. After the shuffle, Wilson-Raybould had a meeting with Trudeau's principal secretary, Gerry Butts, who had been among those pressing her to find a solution for SNC. She told Butts: "I know this is because of SNC-Lavalin." Butts retorted angrily: "Are you questioning the integrity of the prime minister?" Wilson-Raybould did not reply.
Future days and months will see more shoes dropping than in a Payless bankruptcy sale. The next will probably be Gerry Butts' voluntary testimony to the justice committee. In the meantime, some questions to consider:
Can Jody Wilson-Raybould remain in the Liberal caucus? Caucus opinions on her are divided, with some admiring Wilson-Raybould for standing up to arrogant, unelected political staffers. Others are angry at her for going public with her complaints, exposing the prime minister and endangering their re-election chances. (These two views are not necessarily mutually exclusive.)
Whatever their views, most Liberal MPs are remaining carefully silent, and relieved at the prospect of being away from Parliament Hill next week. But a fellow British Columbia Liberal MP complained to The Abbotsford News that Wilson-Raybould was "not a team player." Mission-Matsqui-Fraser Canyon MP Jati Sidhu also said: "The way she's acting, I think she couldn't handle the stress," he said. "I think there's somebody else behind – maybe her father – pulling the strings." Sidhu apologized for the comments in the House of Commons Thursday afternoon.
Trudeau told reporters Thursday morning that "I have taken knowledge of her testimony and there's still reflections to have on next steps." Trudeau, his advisers and the Liberal caucus – whose views Trudeau will carefully consider – are caught in the Catch-22 of wanting to punish Wilson-Raybould for instigating this still-unfolding disaster, and the firestorm that will ensue if they do so.
Is this the beginning of the end for the Trudeau regime? In a news conference immediately following Wednesday's testimony, Conservative leader Andrew Scheer called on Trudeau to resign. "Former Attorney General Jody Wilson-Raybould tells the story of a Prime Minister who has lost the moral authority to govern," Scheer said. Some commentators have called this a miscalculation by Scheer, because by so quickly calling for Trudeau's resignation, he has already used the sharpest arrow in his quiver. I can't help but think of Nigel Tufnel in "Spinal Tap" saying that once his guitar amplifier is already at 10, "where can you go from there?"
Scheer may well have prematurely blown his amp, but he has some sympathy on the op-ed pages that Trudeau's PMO regards so cavalierly. The National Post's Christie Blatchford wrote that Wilson-Raybould's testimony "sounded and felt like a death knell for the Liberal government of Justin Trudeau." Her fellow Postie John Ivison quipped: "Justin Trudeau has been hoist by his own petard, and it may cost him his job." Macleans' Paul Wells wrote of "the moral collapse of Justin Trudeau's government." The Globe and Mail's John Ibbitson wrote: "Ms. Wilson-Raybould's testimony Wednesday was so utterly damning that the Liberals no longer have a moral mandate to govern," and "Justin Trudeau should ask the Governor-General to dissolve Parliament immediately."
Correction: in my last column, I speculated that Wilson-Raybould likely had barely 12 hours' notice of the cabinet shuffle that saw her moved from justice to veterans' affairs. In her testimony Wednesday, Wilson-Raybould said that Trudeau called her on January 7th to advise her she was being shuffled, which was a week before the swearing-in at Rideau Hall.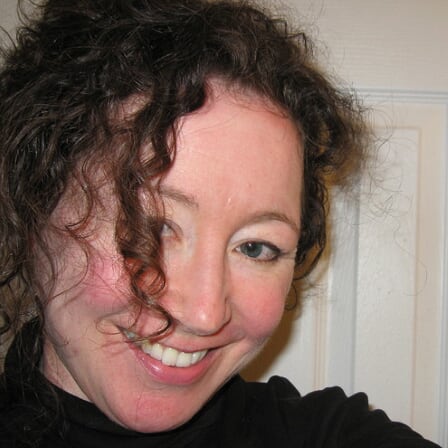 Joan Tintor is a writer and researcher. Her political experience includes having served as legislative assistant to Ontario transportation minister Al Palladini, and as a writer/researcher for the Ontario PC Caucus. She earned a degree in journalism from Ryerson Polytechnic University in 1994.