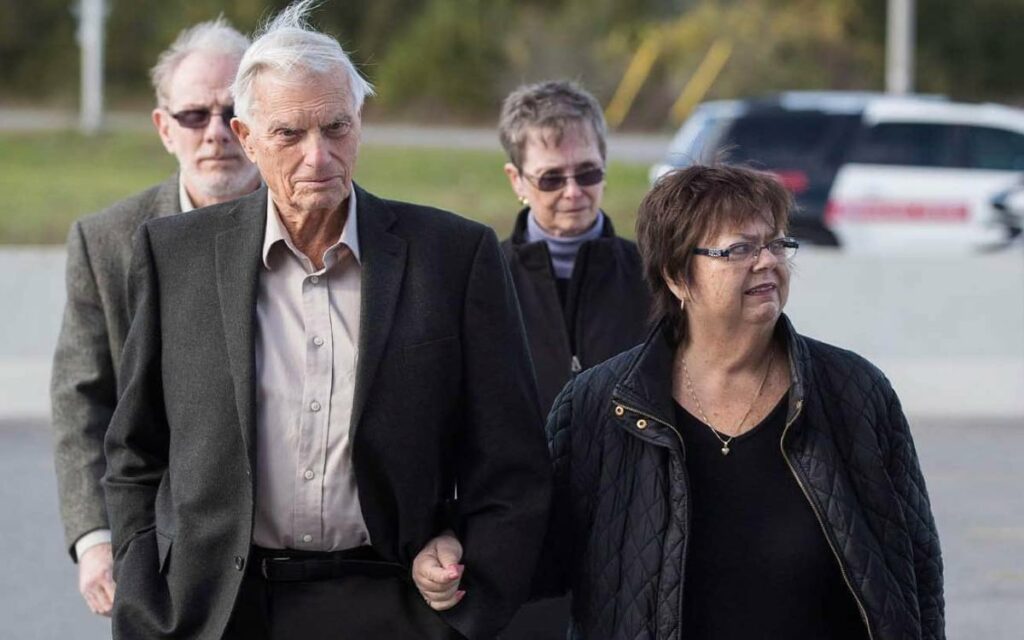 Canada currently has a serious crime problem resulting in many innocent victims, yet authorities seem determined to focus on the criminals, repeatedly letting them out on bail or reducing their security classification. Pictured is a 2018 photo of Doug and Donna French, parents of Kristen French, one of serial killer Paul Bernardo's several victims. Photo credit: CBC
The news that heinous murderer and rapist Paul Bernardo was surreptitiously moved to a medium security facility from maximum security has rightly shocked Canadians and once again highlighted the reality that victims' rights are at best an afterthought, if thought about at all in the Canadian "justice" system. 
Virtually all other developed countries have created a comprehensive set of victims' rights, laying out such matters as financial compensation, the provision of mental health and rehabilitation services at no charge to the victim, and access to information regarding what is going on with the perpetrator(s) of the crime or event in question. 
For example, in the Bernardo case the victims would have been informed about the move from maximum to medium security before it happened instead of authorities waiting until the deed was done. In Canada, it is a disgrace that criminals are provided with all manner of mental and physical health services, proactive rehabilitation efforts and generally much better treatment than the victims of crimes. 
Conservative MP for Niagara Falls Tony Baldinelli plans to introduce a private members' bill this week to ensure that in future convicted killers and rapists like Bernardo would always remain in maximum security conditions. This would be a good start, but still does not deal with the issue of the rights of victims. Because there is no sensible federal policy regarding victims' rights, the provinces have been left to their own devices which leads to victims not being treated fairly or consistently across Canada, with issues such as compensation and access to services dealt with in a piecemeal fashion by the government of the day. 
Canada currently has a serious crime problem resulting in many innocent victims, yet authorities seem determined to focus on the criminals, repeatedly letting them out on bail where they are often quick to reoffend. There is a political element to this, as studies have shown that under Liberal governments, a significantly higher proportion of offenders can be found out on parole than under Conservative governments. This situation has been worsened by the Trudeau government deciding that certain groups who are overrepresented in the prison population – such as Indigenous or racialized Canadians – should be given more lenient treatment in sentencing because of perceived disadvantages not faced by other groups. 
The Supreme Court didn't help any by deciding about a year ago that multiple murderers should not have to face consecutive sentences for each crime, but could apply for parole after 25 years, and consecutive sentences of 25 years for each additional life taken would not be permitted. As parole hearings usually involve the presence of the victims of the crime, they effectively serve to revictimize those individuals and families all over again. 
Canada does have a Victims' Bill of Rights and a federal Ombudsman for victims of crime, but they are effectively toothless as they are limited to making suggestions to the government instead of being able to make changes or impose remedies. Also, if a crime occurs outside of Canada involving a Canadian victim or victims, such as 9/11, there is no consideration for victims as there would be if the crime occurred within Canada. In general, Conservative governments have been more willing to put in place some measures to support victims than other political parties, but much more remains to be done. 
The Bernardo situation may help raise the profile of victims' lack of rights in Canada because of the notoriety of the crimes involved, but this is sadly not the first time something like this has happened. The two murderers of 8-year-old Tori Stafford were both moved to lesser security facilities, one to an Indigenous healing lodge of all ridiculous things. The healing lodge move was reversed after a public outcry, but the other killer remains in medium security. Indeed, it appears that the same Correctional Service Canada staff were responsible for the moves to less security facilities for all three criminals. Perhaps some heads should roll at this agency for individuals who have such bad judgement, but unfortunately that is rarely the case for senior government officials. 
Considering the way in which the Trudeau government and many of its appointees in the courts have so often been more concerned about lightening the punishment on criminals instead of providing better services for innocent victims, we're not likely to see positive changes anytime soon. A change in government will probably be needed before any progress is made. The sooner, the better.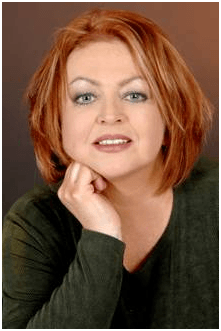 Catherine Swift is President of the Coalition of Concerned Manufacturers & Businesses of Canada (CCMBC). She was previously President of Working Canadians from 2015-2021 & President & CEO of the Canadian Federation of Independent Business (CFIB) from 1995-2014. She was Chief Economist of the CFIB from 1987-1995, Senior Economist with TD Bank from 1983-1987 & held several positions with the federal government from 1976-1983.
She has published numerous articles in journals, magazines & other media on issues such as free trade, finance, entrepreneurship & women business owners. Ms. Swift is a past President of the Empire Club of Canada, a former Director of the CD Howe Institute, the Canadian Youth Business Foundation, SOS Children's Villages, past President of the International Small Business Congress and current Director of the Fraser Institute. She was cited in 2003 & 2012 as one of the most powerful women in Canada by the Women's Executive Network & is a recipient of the Queen's Silver & Gold Jubilee medals.
She has an Honours BA and MA in Economics.