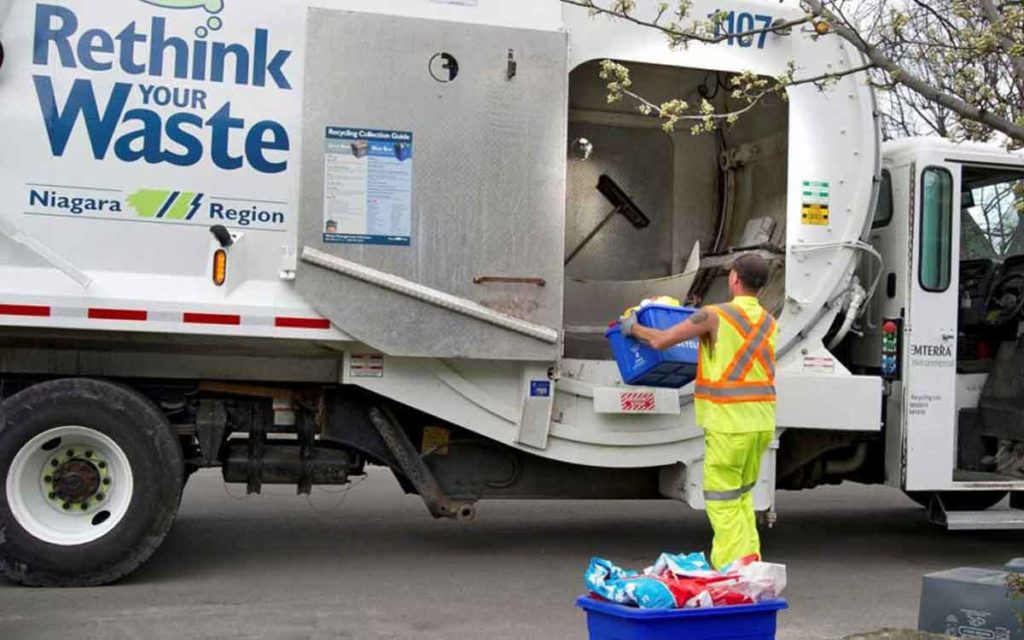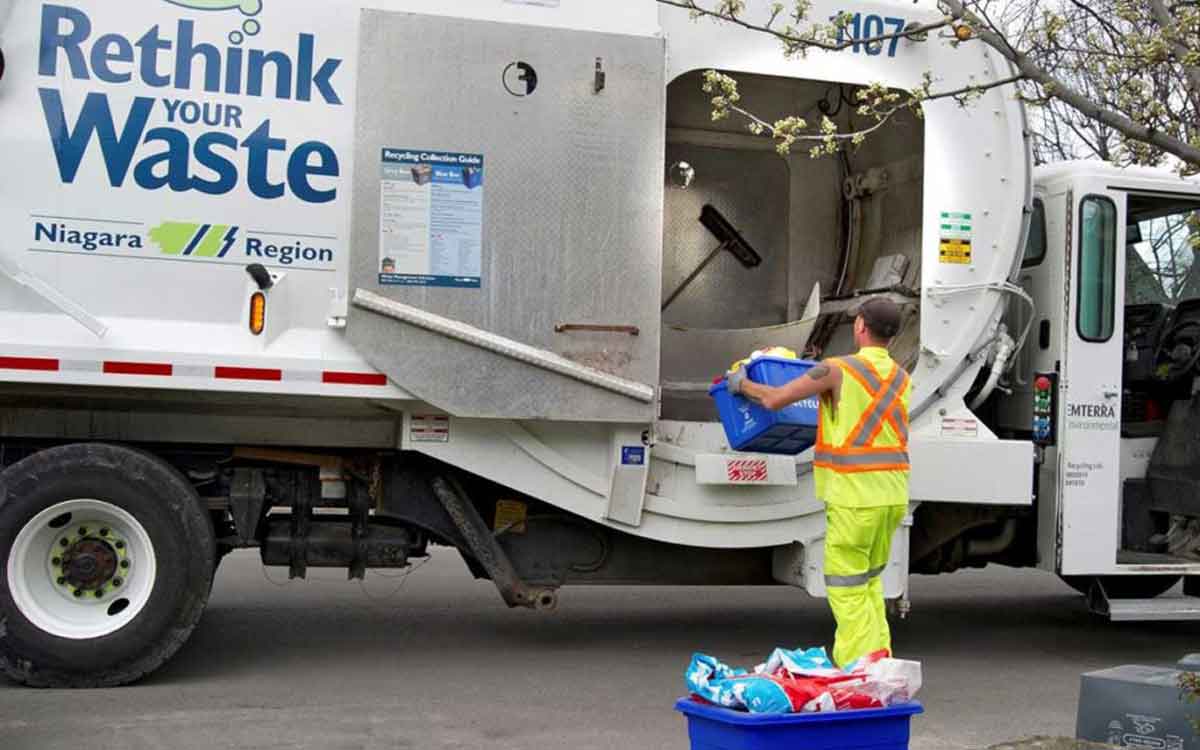 Niagara Region's waste collection woes just keep getting worse.
Earlier this fall, the Region decided to reduce services to the public by moving to every other week garbage pickup, reducing some bag limits and discontinuing some services. Despite a reduction in service – under the guise of 'cost-saving' efforts – waste management costs are actually set to increase by 10% each year for the next three years.
In 2010, Niagara Region awarded a garbage collection tender to Halton-based Emterra Corporation.  The proposal was reportedly about $4 million per year cheaper than any other bid.
Over the first four years of the contract things went rather smoothly.  However, in 2015, things started to unravel.  Emterra needed new trucks and the Region balked at participating in the purchase.  The company's staff started to turnover at a high rate and finding qualified truck drivers proved difficult.  Emterra started to miss its 'done your route and off the streets by 5pm' contract deadline.
The Region responded by levying 'penalties' of about $5,000 per day.
These financial penalties began to pile up and the result was that Emterra could less and less afford new and better paid employees, truck repairs or new equipment.  The relationship deteriorated and the Region eventually tendered the work for a new contractor to start in 2020.  Emterra did not bid on the new tender and asked to 'get out' of the remainder of their approximately $25 million per year contract early, if possible.
Leading up to the tender for a new contractor, Regional staff advised Council that they would like to reduce the level of service that the new collector would deliver.  They recommended: going to clear bags so waste collectors could see anything that wasn't supposed to be in them; that the collector should only pick up two garbage bags every other week instead of one bag per house per week; that the industrial/commercial sector should have less frequency and lower bag limits; and they advised against continuing appliance and large item home pickup.
Some Regional Councillors bristled at these suggestions, even though staff insisted there would be a large cost savings and more environmentally friendly.  Regional staff took to the road in 2018 and ran their ideas for reduced service levels to save costs to the municipalities and stakeholders through a public survey. The 'cuts to service' ideas were recommended under the pretense of putting less garbage into landfills and cost savings.
Most municipalities did not respond well to these cuts to service. In fact, some like Niagara Falls outright voted unanimously on motions against them.  Many 'stakeholders', including Niagara Regional Housing, also rejected the proposed changes.  As did the private sector businesses who showed, "…limited support for the mandatory use of clear bags for garbage, or the reduction in the garbage container limits".
In the online and telephone surveys, the Region didn't let respondents give a yes or no answer on whether or not they wanted every other week garbage pickup – instead asking them to pick between options (would you prefer every other week or clear bags). The staff admitted in a report to council that, "no clear support for every other week garbage collection or mandatory use of clear garbage bags was demonstrated in survey results", with 73% opposing clear bags. Even after extolling the virtues of every other week waste collection, just 43% of online survey participants (households) said maybe "they would be able to manage" two garbage bags collected every other week.  A whopping 87% of businesses surveyed said they needed every week pickup to continue.
"We did a survey. I don't know why we did a survey, we're not doing what the residents wanted," Niagara Falls Mayor Jim Diodati told Council.  "And I don't think anyone here in the room campaigned on bi-weekly garbage collection."
Niagara Falls Councillor Peter Nicholson also said "I believe every other week garbage collection is a bad idea.  Garbage collection is one of the more visible services the region provides".
"By moving towards every other week garbage collection, there's no question about it that this will be perceived as a reduction in services," he said. "And we have to listen to the people who put us in these chairs, the people who elected us."  He also raised the issue of smell in the summer, rodents and that if someone missed their garbage day, they would effectively have to wait a month between pickups.
Welland councillor Pat Chiocchio agreed, "I am with councillor Diodati and Nicholson, the people have asked to stay at once a week, I do see it as a reduction in services as well."
The City of Niagara Falls Council unanimously voted to instruct their staff to seek outside legal advice to extricate themselves from the agreement allowing the Region to control and bill municipalities for collections.  "I think when the city initially passed this … service up (to the Region), we passed it up at a base-line level of service and part of that included a lot of things that are being taken away," Niagara Falls Councillor Victor Pietrangelo told the Niagara Falls Review.
Despite these and other opposition to the waste collection changes, the Region soldiered on and tendered every other week garbage and reduced still other services to 'save costs'.  However, the actual result of these reduced services is a cost increase to tax payers in the form of three successive 10% increases to the waste collection budget.  But this increase is not included in their current nearly 6% tax hike. No, garbage collection costs are divided up among the municipalities and each municipal council is sent a bill.
It is each council that will have to pass on tax increases to their citizens as a result of this garbage mess.