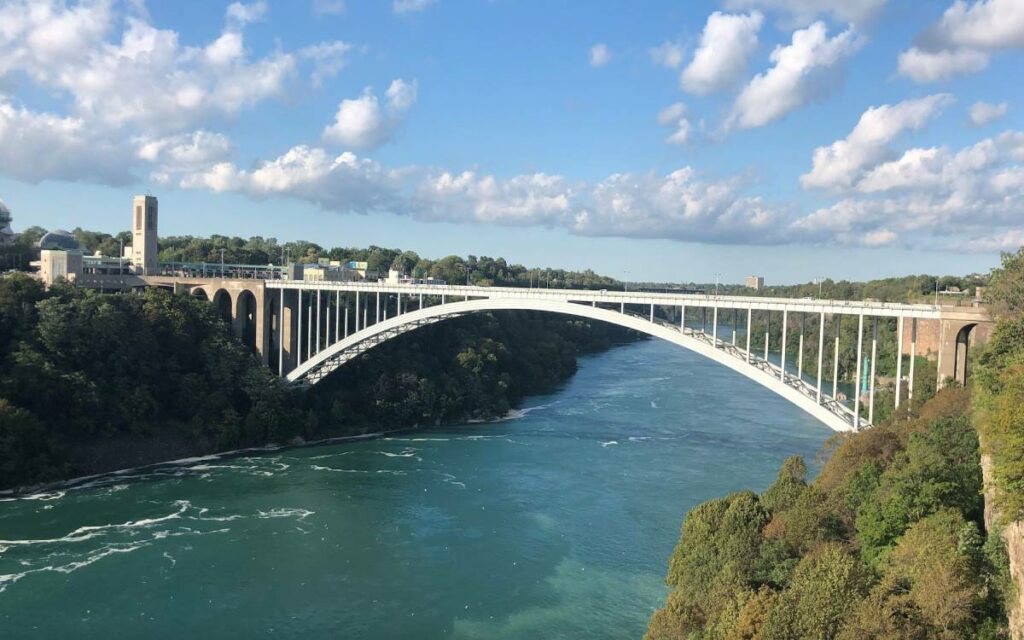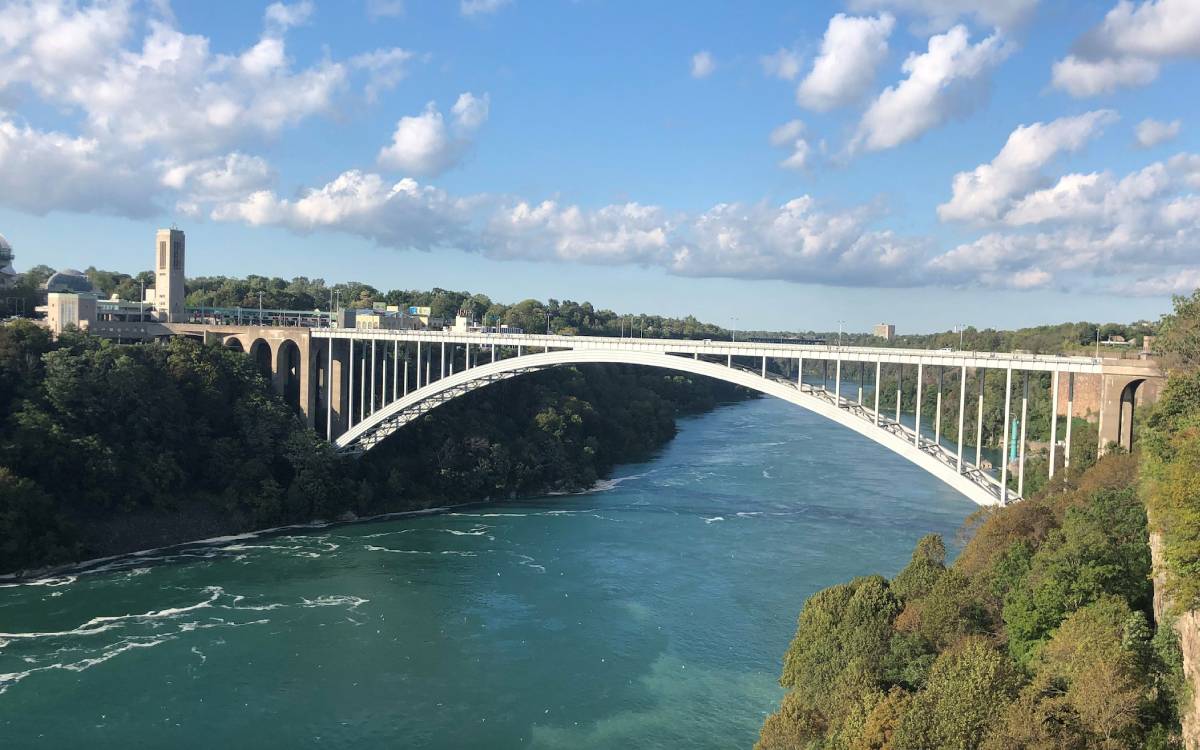 Unless you've been hiding in a bunker for the past week, you've probably been inundated with articles asking "What will a Biden presidency mean for Canada?" Poor Donald Trump… no one has been willing to tell him yet that he's lost the election, and here we are, north of the border, already imagining that we're in 2021.
In looking at the impacts of a Biden presidency, most people are thinking nationally. For example, Biden has famously said that he will cancel the Keystone XL pipeline project, slated to run from Alberta to Texas. But while we can debate the relative merits of pipeline projects, the truth is this kind of action will have only minimal impacts on Niagara. So what will a Biden presidency mean for this region?
There are likely to see some pretty quick changes… President Biden will likely use an Executive Order to rescind the "Trump Travel Ban" which tended to target travelers and immigrants from predominantly Muslim countries. This will begin to move the United States and Canada towards similar immigration structures, and take away one of the tools that border communities have been using for economic development purposes. When the U.S. "banned" people from certain countries, it pushed many of those impacted to opt for Canada instead, and the big US companies that wanted to hire them were forced to open up new Canadian locations. Microsoft, for example, has significantly expanded its facilities in BC's lower mainland, in a process often called "nearshoring". While Niagara's economic development community has not explicitly pursued a nearshoring strategy, it's likely that Biden's actions on this front will remove one tool from Niagara's economic toolbox.
It's also likely that the spat over tariffs on steel and aluminum will end. Although Trump temporarily removed these tariffs a few weeks ago, he simultaneously imposed limits on how much steel or aluminum Canada was allowed to sell to the United States. With Biden, it's likely that "free trade" will mean something closer to "free trade", and things will revert to normal. Niagara is not a big steel or aluminum producer, but these materials are a key component of the supply chain for important local industries including the auto sector. Anything that makes the integrated, cross-border operations of the auto sector function more smoothly will strengthen Niagara's hand, and perhaps even lead to renewed sector investment, like the announcements we've seen from General Motors since the election ended.
Perhaps the most interesting change we'll see, though, is Biden's desire to grow the green economy. While we're not likely to get a Green New Deal from a Biden presidency, we will see a new push for environmental technologies, cleantech investment, and green energy development. This will likely start with an Executive Order leading the United States to rejoin the Paris Climate Accord.
This environmental focus opens some very interesting doors for Niagara. One of the Democratic Party's key voices on the environmental front is Dr. Jeffrey Sachs, an economist at Columbia University in New York City, who's been pushing for a move towards hydroelectricity generation. Sachs has been particularly keen on ramping up the amount of green energy that the U.S. buys from Ontario Hydro and HydroQuébec.
Hydroelectric generation has been a mainstay of Niagara's economy for more than a century. Furthermore, the strengths of both Ontario Hydro and the New York Power Authority in this field have made us a binational hotspot not just for green energy generation, but for related research, technology, education, engineering and technical know-how. Of course, the chances of President Biden investing in Ontario's electrical system are slim… but the chances of directing funding and support towards a binational centre of excellence on green energy generation are much stronger. To take advantage of this opportunity, Niagara will need to be quickly building links with its neighbours and colleagues across the Niagara River, laying the groundwork for joint projects and initiatives that could bring substantial investment.
Imagine if both sides of the border could join our post-secondary institutions together to partner on environmental technologies, by (for example) linking the Launch NY Eco Incubator in Buffalo with the Environment Innovation Centre at Niagara College in Welland. What if Niagara could attract joint US-Canada environmental agencies, like the Commission for Environmental Cooperation (CEC) or the International Joint Commission (IJC), to move some of their operations here? What if Niagara could draw on established local companies, like Walker Industries in Ontario, with its wide range of environmental services, and Tesla's GigaFactory 2 in Buffalo, with its solar energy research facility, to tell investors why this region makes sense for the environmental sector?
When we begin to think in these directions, it's clear that there are very few places anywhere that could compete with the kind of innovative, green opportunity that a binational Niagara could offer. A Biden presidency might just be the catalyst that will help make it happen.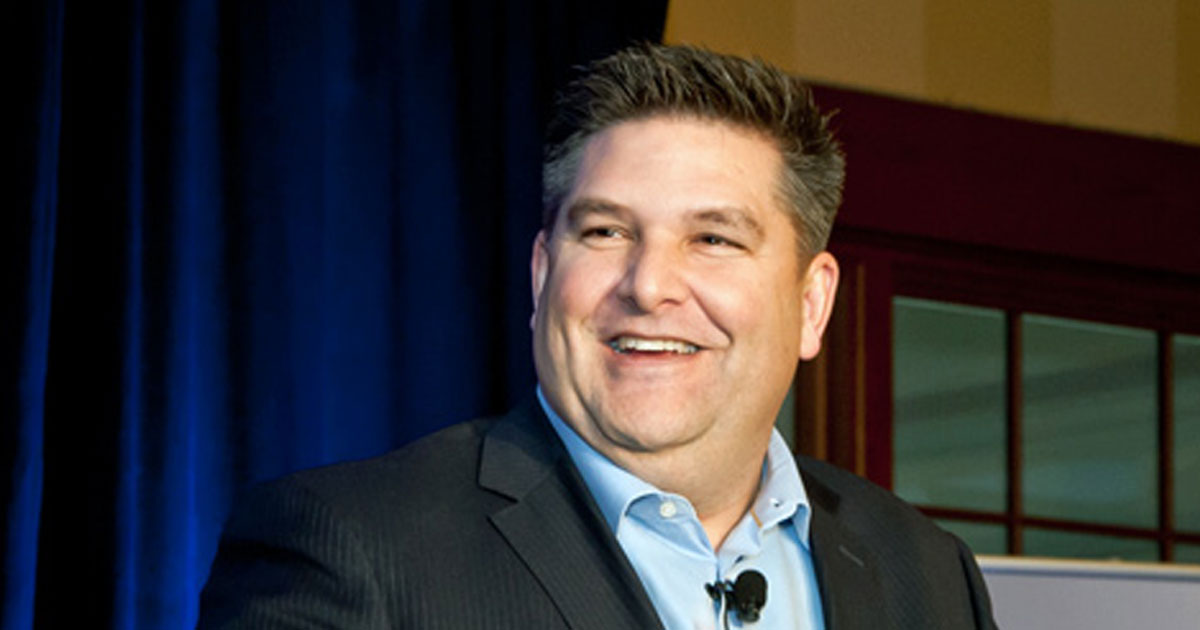 Brock Dickinson is a serial entrepreneur and innovator who has worked with hundreds of companies and communities in more than 30 countries. He holds a number of innovation support roles, including his work as and Adjunct Professor and Entrepreneur in Residence at the University of Waterloo, and as an Executive in Residence with Innovate Niagara. He lives in the Niagara Region.