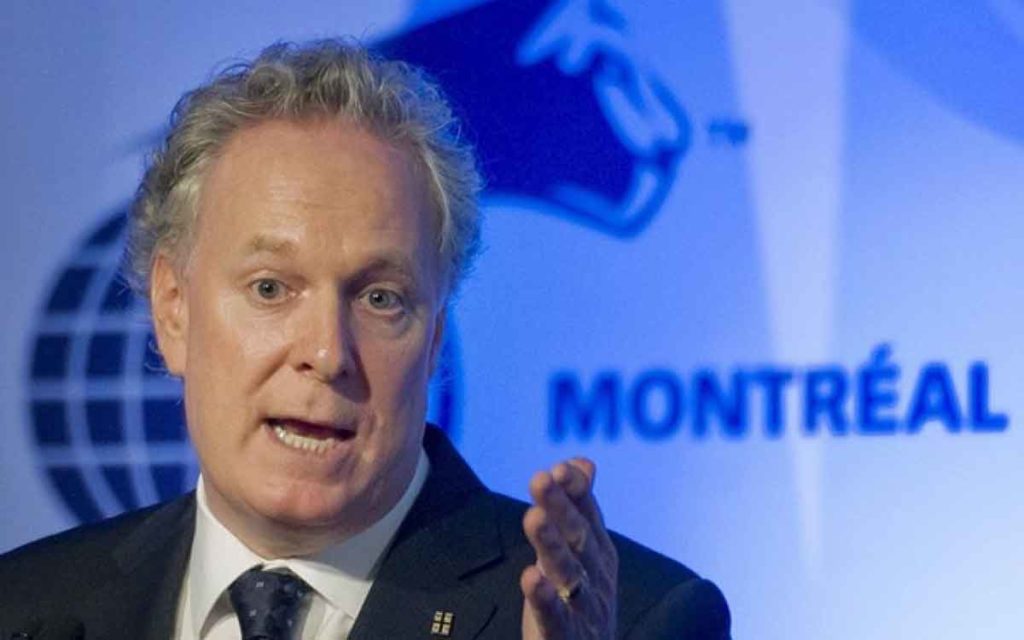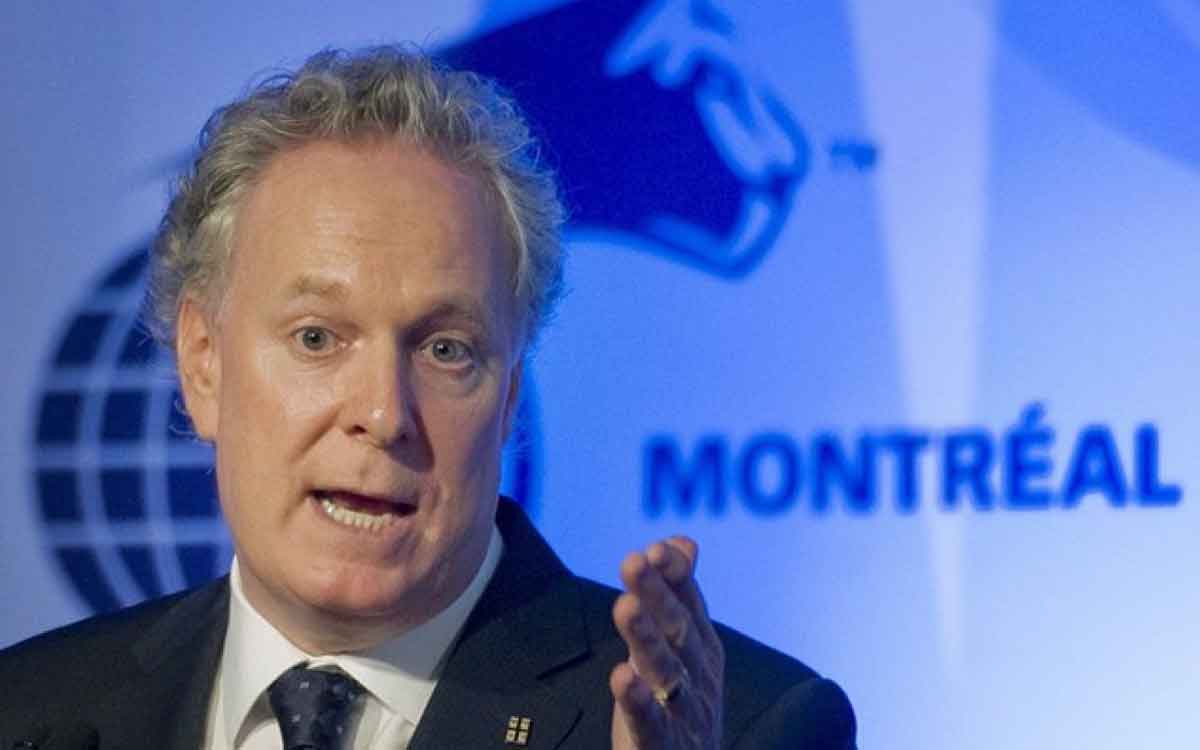 The Honourable Jean Charest. Photo: Canadian Press.
This should be an eventful week in the nascent contest to replace Conservative leader Andrew Scheer. The party's leadership committee released the rules for the leadership contest over the weekend.
The key bits are: candidates will have to raise $300,000 just to cover their fees and deposit (the $100,000 deposit will be returned if they follow the rules); they have until February 27 to apply (with $25,000 due up front) and until March 25 to hand over the rest of the $300,000. Anyone who wants to vote in the race must be a Conservative party member by April 17th. Dates and locations for debates (or "leadership forums" as the rules call them) are pending.
Speculation is that the party tripled the candidate's fees from the 2017 level of $100,000 in hopes of not ending up with more than a dozen candidates again. But it only takes $25,000 by February 27 for the party to consider someone an "approved applicant." They have until March 25th to put together the remaining $275,000, or drop out. So anyone could announce and style themselves a leadership candidate for a good two months before announcing one of: (1) they couldn't raise the money (2) they are endorsing someone else (3) they will split their time between Canada and the UK while trying to get off their dad's payroll. That last one's a joke, but I wonder whether Prince Harry sometimes wishes that he was born a Trudeau, and not a Windsor.
This high cash bar does not seem to be deterring the two announced candidates who, it is fair to say, do not enjoy the highest of profiles. They are former political staffer turned Ottawa businessman Bryan Brulotte, and Sarnia-Lambton MP Marilyn Gladu.
Gladu is touting her 32 years of "global business experience" as a chemical engineer, working for Dow Chemical and other companies. Gladu says she can raise the $300,000, and added that "I have a campaign manager, I have folks to do communications, policy and strategy. I've got a travel coordinator. I've got a chair in every province of the country. So we're ready to go."
Geez, it sounds like Gladu could organize Harry and Meghan's transition in her spare time. But Gladu is not to be dismissed. One of her supporters is longtime Conservative organizer Georganne Burke, who was an early supporter of come-from-behind phenom Andrew Scheer.
Although Ottawa-area MP Pierre Poilievre has not officially announced, he put his stake in the ground some days ago with a strategic leak to the Toronto Star, letting it be known that Harper-era minister John Baird will chair his campaign, while veteran organizer Jenni Byrne will have a key role.
Poilievre's gambit no doubt inspired fellow Ontario MP (and likely candidate) Erin O'Toole's thinly-veiled swipe on the weekend, telling Global TV: "I'm not a career politician … I think Canada needs more doers in politics and less lifers, and that's going to be part of the discussion." Like Andrew Scheer, Pierre Poilievre was first elected to Parliament when only in his mid-twenties, in 2004. Nevertheless, Poilievre is widely admired in the Conservative party for his effective communications skills, which include sharp attacks against Justin Trudeau, the Liberal government and sometimes even the media (which will be very popular among Conservative members).
Like Gladu, O'Toole can boast about a career outside of politics, first with the Royal Canadian Air Force and then as a corporate lawyer. O'Toole's father John was a stalwart Mike-Harris era MPP, who earned an unfortunate infamy when the Toronto Star caught him giving the finger to opposition MPPs on the legislature floor, and ran the photo on their front page. O'Toole the Younger, however, keeps his temper and digits well under control in public.
The prospect of unseating Justin Trudeau has tantalized not only some Harper-era ministers, but ones from the pre-internet regime of Brian Mulroney as well. Though a Peter MacKay candidacy has seemed inevitable as far back as MacKay's post-election criticisms of Andrew Scheer, it was stunning to learn last week that the Honourable Jean Charest – another former PC leader, and former Liberal premier of Québec – is considering a run.
Charest ran for the PC leadership after Brian Mulroney retired in 1993, losing to Kim Campbell. That fall's election all but destroyed the party, which was left with two seats – Charest's and New Brunswick MP Elsie Wayne's. Under Charest's leadership, the party rebounded to 20 seats in the 1997 election, but Charest was soon lured back to Québec to run for the Liberal leadership. After losing his first election as Liberal leader, he won three consecutive general elections and served as premier for nearly 10 years, losing power in the 2012 election.
Charest was first elected to parliament at the age of 26, so he may well fit Erin O'Toole's definition of "lifer," but my goodness what a game-changer his candidacy would be. Even so, MacKay's camp is insisting that having Charest in the race would not affect MacKay, despite the obvious crossover of their ancien Tory voting bases: "Charest's decision has zero impact on (MacKay's)," a MacKay source told CBC News.
Whether or not Charest steps in, there are other Québec figures who are considering running, according to the Canadian Press: current MP Gerard Deltell, former Conservative senator Michael Fortier, longtime Quebec Tory Richard Decarie, former Conservative policy staffer Aron Seal and entertainment industry mogul and reality TV star Vincent Guzzo.
Decarie, an unabashed social conservative, has said he will run if Charest does, and has already unleashed some hot takes on Charest and the leadership race: "I think a victory of Jean Charest would be a Lac Megantic-sized train wreck for the conservative moment in Quebec and in Canada," he said, referencing the 2013 rail disaster that killed 47 people. Decarie told another news outlet that Andrew Scheer's election loss has result in "the Progressive Conservatives who were involved in the past now want to kill the Conservative party."
Of course, the announcement everyone is waiting for is from former Harper minister Rona Ambrose, a poised Alberta woman widely admired for her work while interim Conservative leader after the 2015 election. Unfortunately, Ambrose is reportedly enjoying non-political life, and may be dissuaded – or comforted – by MacKay and Charest being in the race.
Whatever happens, it should be an interesting week.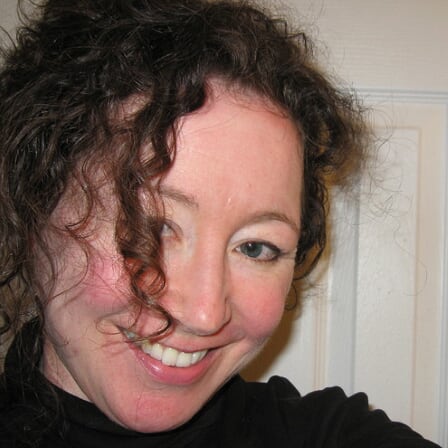 Joan Tintor is a writer and researcher. Her political experience includes having served as legislative assistant to Ontario transportation minister Al Palladini, and as a writer/researcher for the Ontario PC Caucus. She earned a degree in journalism from Ryerson Polytechnic University in 1994.