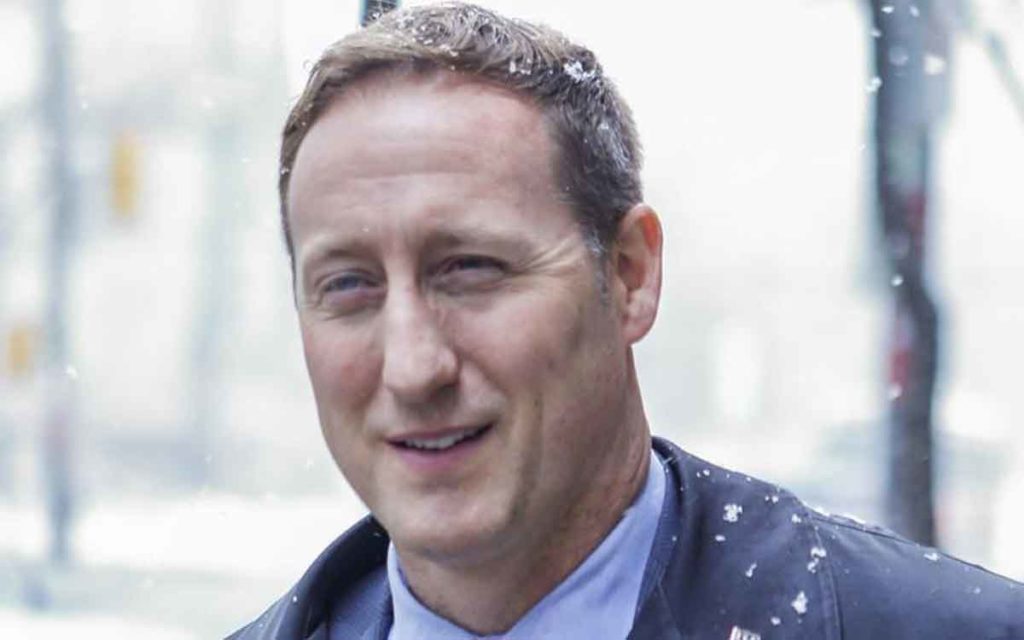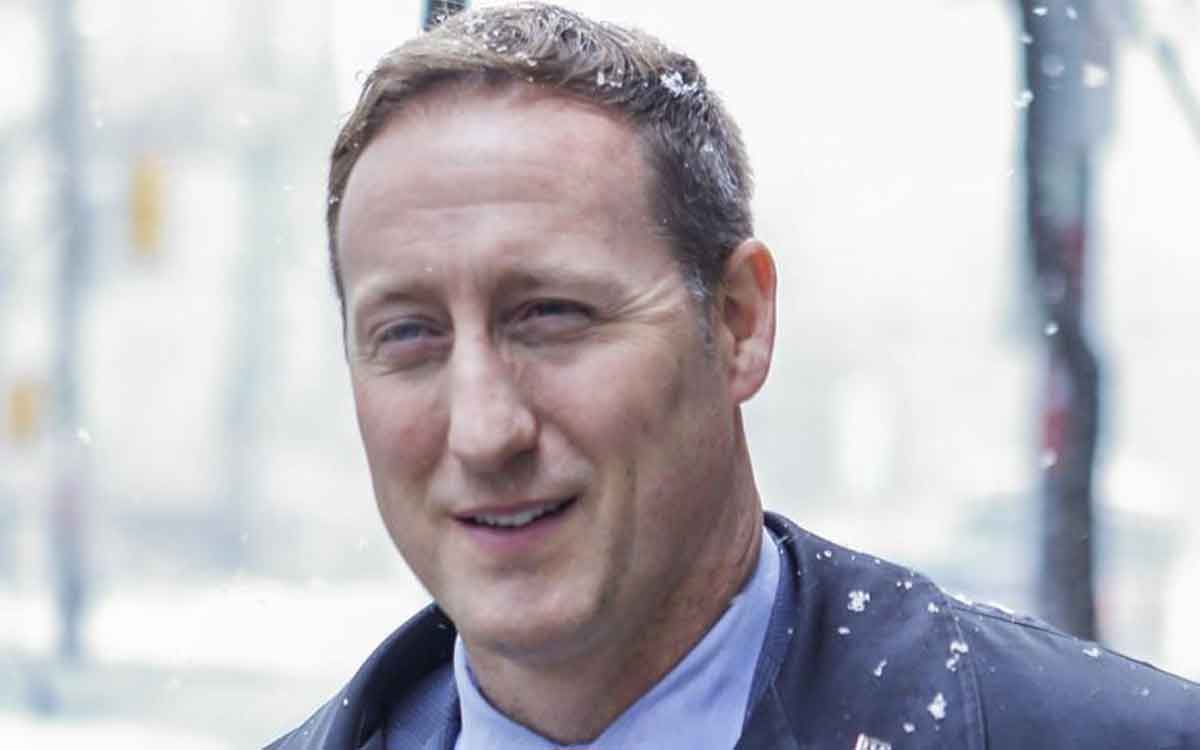 Former Conservative MP Peter MacKay in 2016. Photo: Dave Thomas / Toronto Sun
Cheer up, Conservatives! Six-time sexiest Member of Parliament Peter MacKay has emerged from the wilderness of Toronto's Beaches to save you from yourselves. Oh, he's not interested in the leadership, mind you. Not unless it's vacant, that is. And he totally supports the guy who is filling that vacancy now, though MacKay thinks Andrew Scheer blew last month's election in the manner of "having a breakaway on an open net and missing the net." And did you hear him describe abortion and same sex marriage as a "stinking albatross" around Scheer's neck?
Bazinga. And shame on those of us who thought MacKay only understood rugby.
But MacKay's post-election assessment should not have been such a surprise. Ten days before the election, the Globe and Mail's relentless Robert Fife broke the story that MacKay supporters were "laying the groundwork" for a leadership bid should Scheer come up short on Oct. 21.
One of them even went on the record. Conservative strategist John Capobianco told Fife that "[MacKay] has been extremely supportive of Andrew…. but I think Peter would always be someone that people would say: 'Hey look, this guy is not done and gone if there is ever a chance that something might happen down the road.'"
Sure. Nothing screams "I support the leader" like your fledgling leadership campaign flashing its ankle during an election campaign. And it certainly puts MacKay's riding visits and fundraising appearances in a different light. The top tier candidates for Ontario's Liberal leadership have been all over Ontario since June, canvassing for federal Liberal candidates. They weren't doing it for the cardio.
Whatever happens "down the road," MacKay already has a rather long road in politics behind him, starting with his election to Parliament in 1997 under Progressive Conservative leader Jean Charest. MacKay was one of a group of newly-elected PC MPs that regained party status in the House of Commons, after the Kim Campbell debacle of 1993.
Unfortunately for the PCs, the 1997 election was also somewhat of a success for the Reform Party, which gained ten seats and replaced the Bloc Quebecois as official opposition. But when the PC leadership was vacated by Jean Charest's defection to the Quebec provincial Liberal party, rookie MP MacKay demurred from standing for the job, and the PCs chose to reinstall Mulroney-era minister Joe Clark, who had also briefly been prime minister after defeating Pierre Trudeau in 1979. (Full disclosure: voting for Clark in that 1998 leadership is near the top of the long list of Dumbest Things I've Ever Done.)
Perhaps Joe Clark's second go 'round as PC leader is among the factors inspiring MacKay to consider another run for the leadership, but there is little in the script of Joe Clark the Sequel to inspire anybody. After losing seats in the 2000 election, Joe Clark hung on for almost two years before realizing he was likely to be humiliated at the party's leadership review vote in 2002. He resigned, triggering a leadership race in 2003.
That leadership was again contested by anti free-trader and socialist weirdo David Orchard, who nevertheless finished second on the first ballot with 24% support. Despite Clark having dismissed Orchard as a "tourist," Orchard's support was a carbuncle that revealed the weakness of a party that had wielded a majority just ten years before.
Peter MacKay eventually won the leadership on the fourth ballot, thanks to a secret deal with Orchard, which became the object of disbelief and fury among party members. MacKay had agreed – in writing – to revisit the party's free-trade policy, and not engage in any merger talks with the Canadian Alliance, who had replaced Stockwell Day with Stephen Harper the year before.
Yet just a couple of months after winning the leadership, MacKay entered into talks that delivered an agreement in principle to create the Conservative Party of Canada. With a huge debt, meagre fundraising, and the lingering stain of the Orchard deal, MacKay realized that the prize for which he sold himself out and shackled the PC party was worthless. He declined to run for the leadership of the new party, which he knew would be dominated by former Canadian Alliance members.
After serving in Stephen Harper's cabinet, MacKay retired from the House of Commons with the 2015 election. He moved to Toronto to practice law, where he now lives with his wife and three children. His riding of Central Nova fell to the Liberals in Justin Trudeau's sweep of Atlantic Canada. Although MacKay campaigned for star Conservative candidate George Canyon, Canyon could not return it to the Conservative column in October.
So what is the rationale for Peter MacKay as leader? He served competently but unmemorably in Harper's cabinet. He is perhaps best remembered for a Canadian Forces helicopter ride that he argued was a "training exercise." Not a terrible ethical lapse – certainly not compared to Trudeau's list – but an embarrassing episode nonetheless.
A political science professor explained it to the CBC: "There is an appetite for moderate conservatism and many analysts have emerged since the election to say that they fear the Conservatives have reached their ceiling in terms of the support that they can obtain using existing strategies, and that they need to perhaps run closer to the centre."
As with most political science professors, this one offers more words than insight. Of course, there is always an appetite for so-called "moderate conservatism" among pollsters, professors, pundits and the dwindling readership of the Toronto Star and Globe and Mail. But these are people who have never voted PC or Conservative and never, ever will. They live on Salt Spring Island and write letters to the editor, pining for Red Toryism and Joe Clark. But go ahead, Conservatives: reboot Joe Clark the Sequel anyway. Maybe it will end differently this time.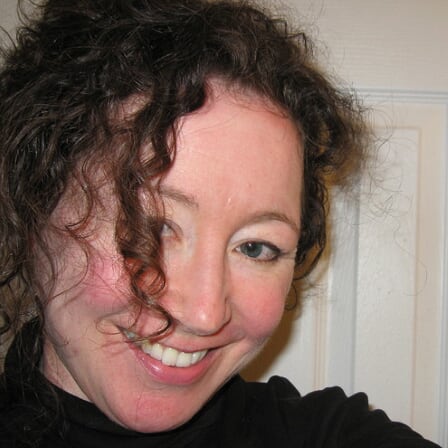 Joan Tintor is a writer and researcher. Her political experience includes having served as legislative assistant to Ontario transportation minister Al Palladini, and as a writer/researcher for the Ontario PC Caucus. She earned a degree in journalism from Ryerson Polytechnic University in 1994.