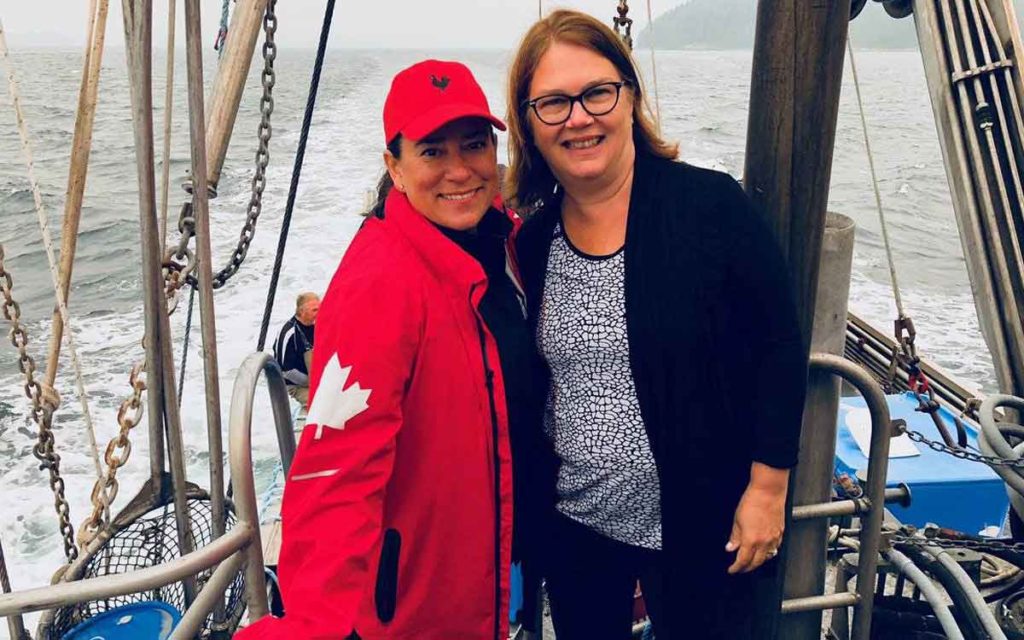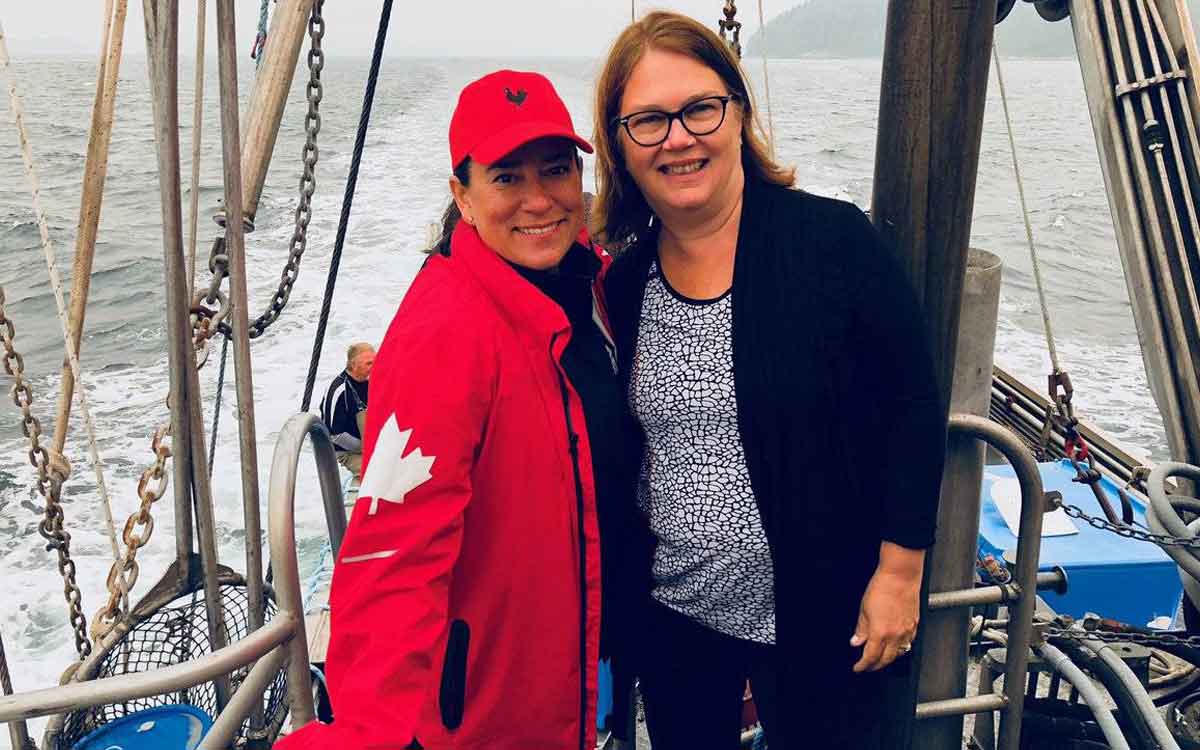 Jane Philpott (right) posted this photo of her and Jody Wilson-Raybould on social media on the day the latter quit the Trudeau cabinet.
A few weeks ago, I speculated that Gerry Butts had won the Liberal caucus back to Justin Trudeau's side over the SNC-Lavalin controversy. It was in part due to Butts informing the justice committee that Jody Wilson-Raybould turned down the portfolio of indigenous affairs in the January cabinet shuffle. Imagine you are among the 145 or so Liberal MPs who are not in cabinet (but think you are qualified to be), and you heard that. Holy cow, right?
It also helped that deputy justice minister Nathalie Drouin revealed to the justice committee that Wilson-Raybould held back a report that the PMO had requested – an insubordination on Wilson-Raybould's part. These two points have received little attention from a media that is in the second month of a narrative in which Justin Trudeau and SNC-Lavalin are the villains, and Jody-Wilson Raybould and Jane Philpott are the victims.
But Liberal MPs see the world a little differently. "Their thinking is probably that there were missteps on both sides, but enough is enough," was my suspicion on where Liberals MPs were at. That feeling has been busting out all over in recent days, most notably from the mouths of Liberal cabinet ministers and MPs.
What broke the dam of Liberal reticence to publicly call out the two former ministers? It was probably Jane Philpott's interview with Paul Wells of Macleans, which went online while MPs were stuck in the House of Commons Wednesday night and Thursday morning. The marathon was thanks to the Conservatives demanding a recorded roll call on every one of their amendments to the government's funding estimates, in protest of the Liberals shutting down the justice committee's inquiry into SNC-Lavalin.
Wilson-Raybould and Philpott had been excused from attending the all-night voting session, reportedly because their presence might upset their fellow caucus members. Earlier on Wednesday, Philpott had addressed a meeting of the Ontario Liberal caucus which was described as "rough" and "uncomfortable:"
Jane Philpott, who resigned from Prime Minister Justin Trudeau's cabinet earlier this month over the SNC-Lavalin affair, faced a barrage of tough questions from her Liberal colleagues Wednesday during a closed-door session of the Ontario caucus, sources told CBC News.
Today, some of her fellow Liberal MPs reminded her that others in the caucus had made compromises on sensitive issues such as medical assistance in dying — one of the key pieces of legislation Philpott fronted as health minister, along with then-justice minister Jody Wilson-Raybould.
Then, on the heels of Liberal MPs telling her to her face that they were not too pleased with her, Philpott's scorching Macleans interview hit the internet, after Liberal MPs had been up all night making sure the government didn't get defeated on a spending vote:
[Philpott] believes, as she put it, that "there's much more to the story that needs to be told" but that it can't come out because "there's been an attempt to shut down the story"—an attempt she attributed to the Prime Minister and his close advisors.
But she is also keenly aware, because she has been hearing from Liberal colleagues, that "there are people who are afraid that they're not going to get elected because of what I did." As she described that anger, the former minister said: "My only way of living with myself on that, is that this is not my fault. I did not start this."
Then on Friday, Jody Wilson-Raybould advised the justice committee that she would supply it with a written statement and documents relating to her prior testimony.
Whoever started it, Liberal MPs are now being vocal about wanting to finish it, and the reasons are obvious.
Last week's budget – normally the biggest government announcement of the year, followed by days of additional events – has disappeared like a pebble in an ocean. Did you know that Justin Trudeau had three budget-related events last week? Probably not. But you may have seen him on the evening news, being asked about SNC-Lavalin at every one.
Longtime Liberal MP (and former cabinet minister) Judy Sgro fired the first shot. In an interview with CBC radio, Sgro suggested that the two former ministers were targeting the prime minister:
"It's either put up or shut up," Sgro told Chris Hall, host of CBC Radio's The House, in an interview airing Saturday. "If you've got something to say, you've had two months to get out there and say it."
When asked if she thought Trudeau was being targeted by Wilson-Raybould and Philpott, Sgro didn't mince words. "It certainly appears to be that way," she said.
Then the big guns came out: Liberal ministers Melanie Joly and Karina Gould echoed Sgro's "put up or shut up," albeit more politely. They publicly urged Wilson-Raybould and Philpott to use their parliamentary privilege to say whatever they want about SNC-Lavalin and be done with it.
Gould told Global News: "What we were hearing from many people yesterday was, if you feel that you have more to say, then say it," Gould said when asked about the matter. "They both have mechanisms available to them if they chose to share this with Parliament and those are their decisions." She also delicately pointed out that Philpott had not been present for any of the meetings where Wilson-Raybould was pressured over SNC-Lavalin.
On Sunday, Joly told CTV's Question Period: "They have the opportunity, three ways: Before Parliament; through the ethics commissioner; and if the parliamentary committee on justice wants to continue to study this issue, it's up to them to decide." Asked about whether Wilson-Raybould and Philpott should remain in the Liberal caucus, Joly replied: "Politics is a team sport, and in a team not everybody agrees. Sometimes some want to do this or that. But at the end of the day what's the most important is team spirit and if they decide not to want to play in a team, it's up to them to decide." She also said that the pressure on Wilson-Raybould to assist SNC-Lavalin was "appropriate" and "nothing illegal was done."
Contrast this with what Liberal caucus chair Francis Scarpaleggia told CBC Radio on March 9th:
"I think the general consensus based on the conversations I've had is that they're welcome to stay if that's what they wish to do," Liberal caucus chair and Montreal-area MP Francis Scarpaleggia told David Cochrane in an interview airing Saturday on CBC Radio's The House. "I'm glad they're remaining in caucus."
"There's a general feeling that it's time to move on. If there's frustration at the moment, it's members wanting to move on."
Wilson-Raybould and Philpott did not heed Scarpaleggia's implicit warning: move on. Instead of moving on, they have continued to irk their caucus colleagues by supplying more fodder to a hungry media. With Gerry Butts and privy council clerk Michael Wernick now gone, some Liberals fear the two women are explicitly (or naively) targeting Trudeau himself.
Philpott and Wilson-Raybould may not realize it, but they are perched on the gangplank of HMS Liberal. If they do not walk off it themselves, they will probably be pushed.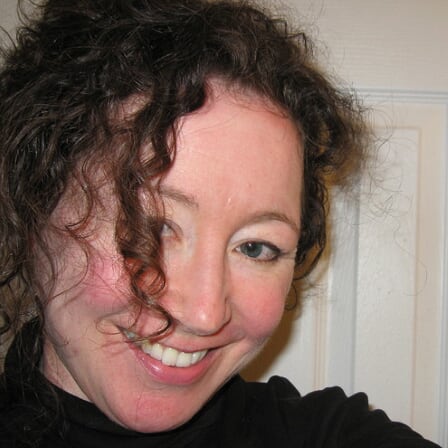 Joan Tintor is a writer and researcher. Her political experience includes having served as legislative assistant to Ontario transportation minister Al Palladini, and as a writer/researcher for the Ontario PC Caucus. She earned a degree in journalism from Ryerson Polytechnic University in 1994.