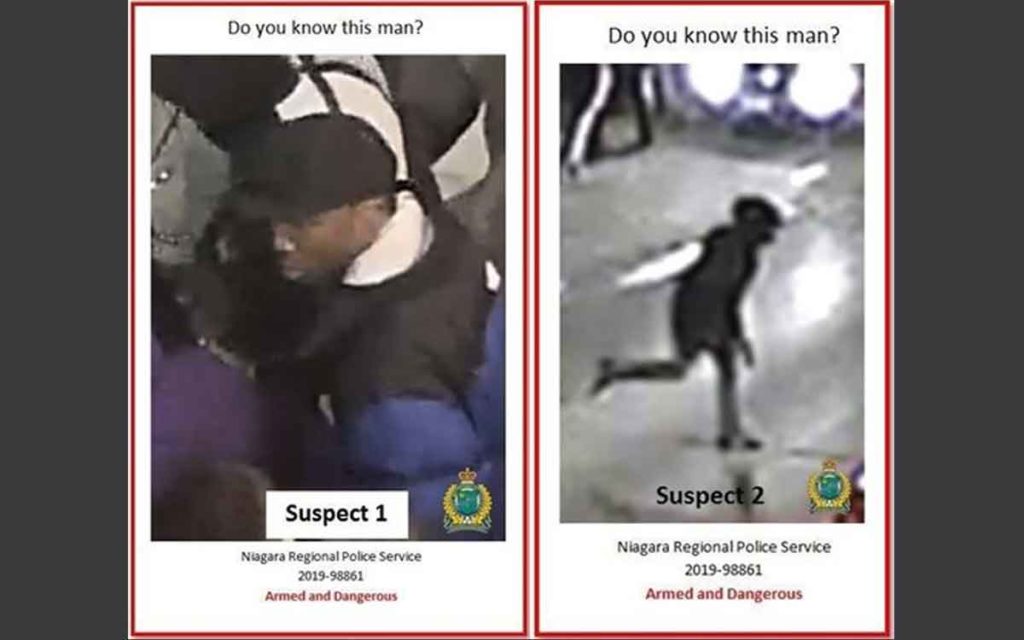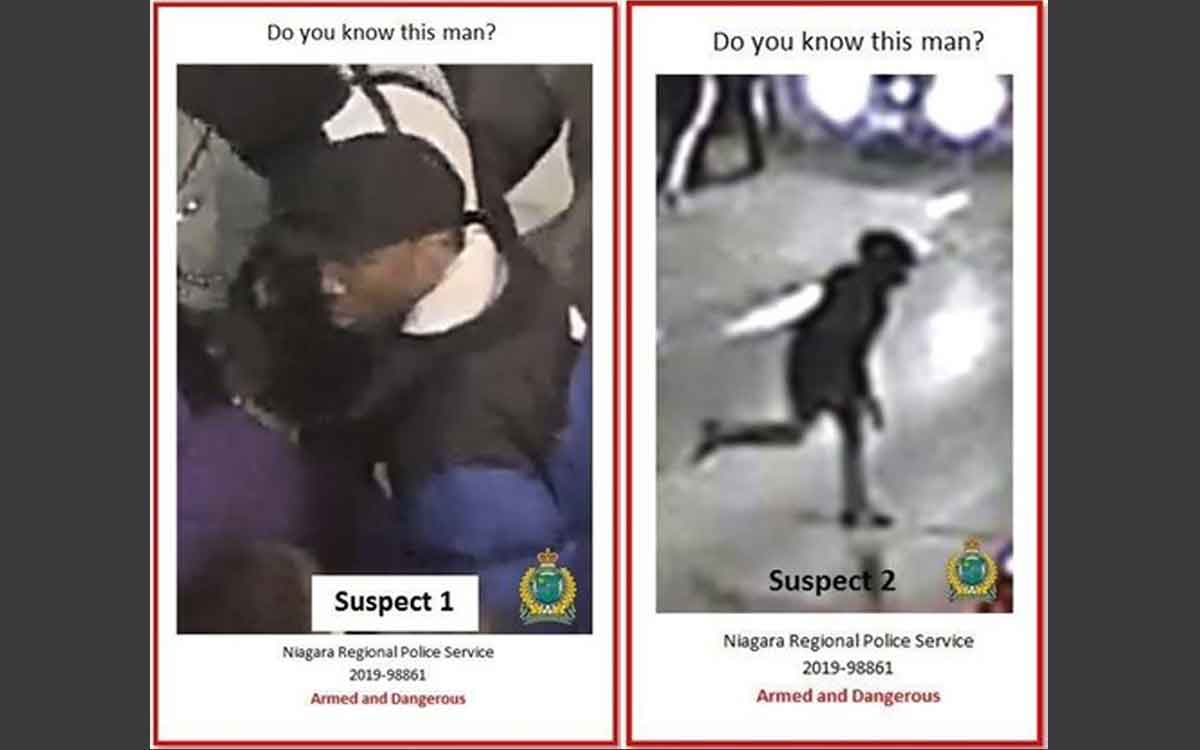 Niagara Regional Police are asking for the public's help to find two suspects in the downtown St. Catharines shooting early Sunday morning.
What was supposed to be the wrap up to another festival celebrating Niagara's grape growing and wine making industry turned tragic as six people, four males and two females were shot in downtown St. Catharines early Sunday morning. All six were transported to a local hospital. Two of the victims sustained more serious injuries and were later transported to an out of town trauma centre.
The incident has rocked the downtown core as police try and get answers to numerous questions. Niagara Regional Police (NRP) believe that the violence occurred following an argument between the two suspects outside of Karma Lounge located at 55 St. Paul Street at William Street.
The majority of the area has been reopened but as of Monday a smaller crime scene was still being held.
NRP has released photos of the two suspects. One photo is much clearer than the other; however they are looking for two males both black. One male is believed to be in his mid-20s while the age of the other suspect is not yet known.
Constable Phil Gavin said detectives have reviewed a significant amount of video footage and are asking for downtown business owners to review their own video surveillance footage. He also said that police know there were hundreds of people in downtown St. Catharines close to the shooting that night and they would have had cell phones with either video or photos on them that could be helpful. "We know there are people who know something. Very few people have contacted us. It's disappointing," he said via a Twitter video update on Monday.
Both Gavin and NRP media relations specialist Stephanie Sabourin said there are numerous resources now involved looking for the two suspects. Gavin said they want a peaceful resolution to the situation and encouraged the two suspects to get legal counsel and turn themselves in. Sabourin reinforced the fact that both suspects are considered armed and dangerous and should not be approached by anyone from the general public if they spot the suspects.
In an interview on 610 CKTB St. Catharines Mayor Walter Sendzik said, "I still believe our downtown to be safe." He expressed frustration with people coming from other cities into St. Catharines with a weapon. "The bigger question is how do we get these guns off the streets?"
It was just one year ago that St. Catharines dealt with another scary multi-shooting situation when two men opened fire during the daytime at Church and Niagara Streets sending three people to hospital. That incident took place on Sept. 6, 2018.