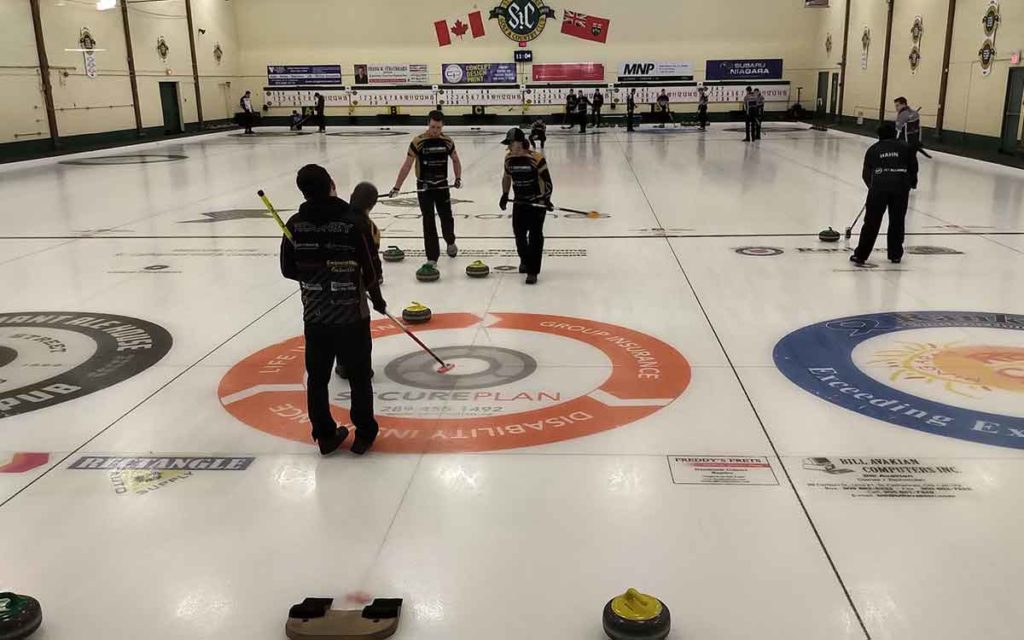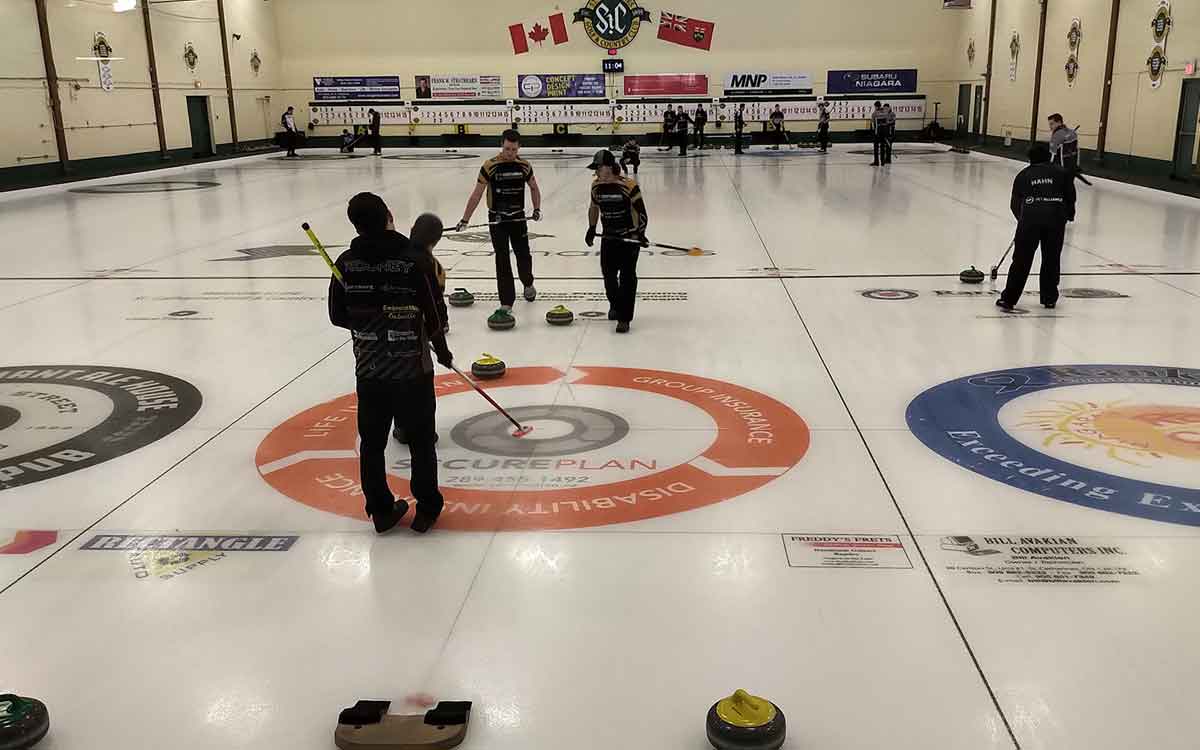 The curling season has begun in Niagara and local curlers have had some early success in provincial competitions.
Last weekend the St. Catharines Golf and Country Club hosted one of two regional playoffs for the Under 21 Ontario Curling Championships.  At stake were three men's and three women's spots in the Provincial U21 championships to be held just after Christmas in Guelph.  Those championships will see just eight men's and eight women's teams qualify for a four-day championship bonspiel.
Niagara curlers found success on both the men's and women's sides.  On the women's side, Mackenzie Kiemele returned to Niagara and skipped her team, playing out of the Elora Curling Club, to an undefeated run winning the A side of the event.
"Our team has put in hours on hours of practice and training this season and it was fantastic to see our hard work pay off at the right time," explained Kiemele. "I'm really proud of how well my teammates and I performed."
At just 21 years-of-age Kiemele has already had a sterling career as a junior curler. She led the A.N. Myer women's curling team to an OFSAA silver medal as well as winning the Bantam Gore Mutual Schoolgirl in 2015 and 2017.  She also won the OCA girls provincial championships in 2016.  She now skips the University of Toronto women's team.
Kiemele has been to the Under 21 Ontario championships in the past and hopes to fare better this year.  "Every Provincial's has been a positive learning experience for us, whether the results were what we had hoped for or not. I am confident that if we continue to practice and capitalize on our learning experiences from past provincials that we will be able to reach our outcome goals for this season."
On the men's side, the Lumley rink, playing out of the Welland Curling Club, came in seeded 7th out of 11 teams but went through the event undefeated to win the A side.  The team is skipped by Brady Lumley from Belleville who currently curls for Humber College.  Vice Eric Egan of Welland, with second Spencer Maves of Niagara Falls and Bryce Morgan of Fonthill, asked Lumley just one month ago to join the local triumvirate who have curled together for a few years now.  "We've seen Brady curl as a vice before at other competitions.  We knew he was a good curler and that he wasn't on a U21 team yet this year because he wanted to concentrate on school.  We coaxed him into joining us and it has been a great match of personalities", explained Egan.
The Lumley rink won the opening match easily against the 11th seed from Oakville as well as the final against the six seed the Rooney rink from the Alexandria Curling Club.  It was their 9-8 come from behind victory against the two seed, the Purdy rink from the Cataraqui Golf and Curling Club that was the most eventful.  Down 7-2 after five ends, the locals grinded their way all the way back to win on the last rock in the 10th end.  "We knew that the 5th end break was going a be a good opportunity for us to swing momentum our way and take control. We started to put pressure on them end after end, and they were unable to handle it. When we stole two in the 7th, Bryce and I looked at each other and said, 'we are winning this game'.  After that, the whole team was dialed in the rest of the way," highlighted Maves.
Other Niagara curlers in the event were the O'Keefe rink from Niagara Falls Curling Club skipped by St. Catharines native Ryenne O'Keefe and coached by Niagara Falls Curling Club Manager Jordan Brown.  "Most of this young newly formed rink were in their first competition at this high level and unfortunately we were out quickly.  But the experience will stand them in good stead in the future", said Coach Brown.  Recent Myer graduate Jessica Zheung played vice on the squad.
Veronica Bernard skipped a rink playing out of the St. Catharines Golf and Country Club and had Cassie Barnard of Niagara Falls on her team.  This team came in seeded 5th of the 11 teams at the event but couldn't get their 'A' game going and went just 1-2.
Team Steele, skipped by Rachel Steele, had both Megan and Katie Ford of Niagara Falls on the team.  The Ford girls are cousins to Kiemele and have often been on her team and shared the same success over the years.  The girls came in as the #3 seed and played well but lost in the B event final to the events #1 seed, the Warriner rink out of Listowel.  Team Steele will try again to qualify in two weekends from now in Lindsay Ontario in a Challenge round that will see only two teams move on to the final eight.