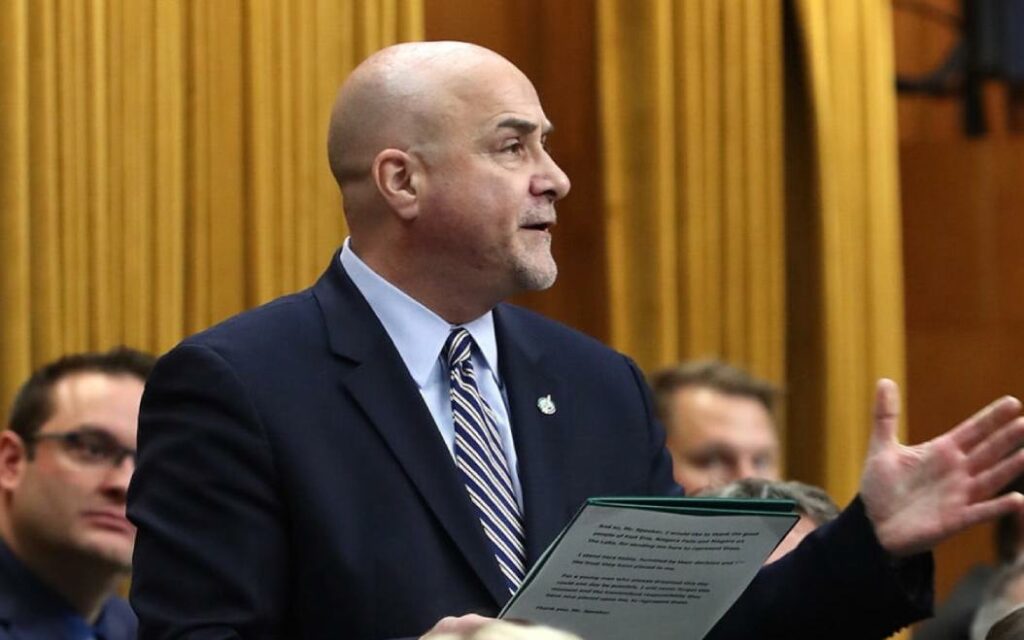 Cities of St. Catharines and Thorold sent letters to federal government demanding answers and change. Their pleas, according to the Conservative MP from Niagara Falls (pictured), went unanswered. Photo credit: Tony Baldinelli
In a recent media release, Conservative Party MP for Niagara Falls Tony Baldinelli blasted Prime Minister Justin Trudeau and local Liberal members from St. Catharines and Niagara Centre, Chris Bittle and Vance Badawey, for reportedly ignoring communications from the cities of St. Catharines and Thorold regarding Paul Bernardo's prison transfer. 
On July 26, St. Catharines and Thorold sent a pair of letters expressing concerns and asking for change from the federal government in light of the infamous murderer's transfer from a maximum to medium security prison. Their concerns, according to Baldinelli, were ignored.
"Following the decision to transfer notorious serial killer Paul Bernardo out of maximum security, local communities that were most affected by his heinous crimes are speaking out and calling for action," Baldinelli said. "The cities of Thorold and St. Catharines have both written to the government expressing their grave concerns about Bernardo's transfer and are demanding that he be sent back to maximum security prison where he belongs."
"These demands," per Baldinelli, "have fallen on deaf ears".
"Instead of taking action to fix the problem his government created, Liberal MP Chris Bittle blamed those proposing solutions and those expressing concern and hurt, as 'playing politics'."
Last month, St. Catharines MP Chris Bittle accused the Conservatives of "playing politics" with the Bernardo case.
Baldinelli, for his part, said it's the Liberals who are, in fact, "dividing and blaming instead of taking responsibility and fixing the problems they created."
At the beginning of June, news broke that Correctional Service of Canada transferred notorious serial killer Paul Bernardo from Millhaven Institution, a maximum-security prison in Bath, Ontario, to a medium-security facility in Quebec.
Canadians, especially residents of Niagara – where Bernardo committed many of his heinous acts – were universally shocked and disgusted by the decision. 
In response, head of the Conservative Party Pierre Poilievre and MP Baldinelli demanded the governing Liberals reverse the transfer by issuing a directive or order in council to the Correctional Services Commissioner requiring that all court-ordered dangerous offenders and multiple first-degree murderers be kept in maximum-security for their entire sentences.
After the Liberals did nothing, Baldinelli introduced Private Member's Bill C-342. 
The legislature, which Baldinelli will reintroduce once the House resumes this fall, would amend the Corrections and Conditional Release Act to ensure all court-ordered dangerous offenders and inmates convicted of more than one first-degree murder are permanently assigned a maximum-security classification. 
"Now, more than two months after Bernardo's transfer they (Trudeau's Liberals) continue to fail the families of the victims and the communities that were forever scarred by Bernardo's crimes," Baldinelli concluded in last week's statement. 
"Common sense Conservatives will not allow this injustice to quietly continue. That's why I introduced Bill C-342 which would require that multiple murderers and dangerous offenders like Bernardo serve out their entire sentences behind the walls of a maximum security prison."
"We will bring home justice and safety to our communities."