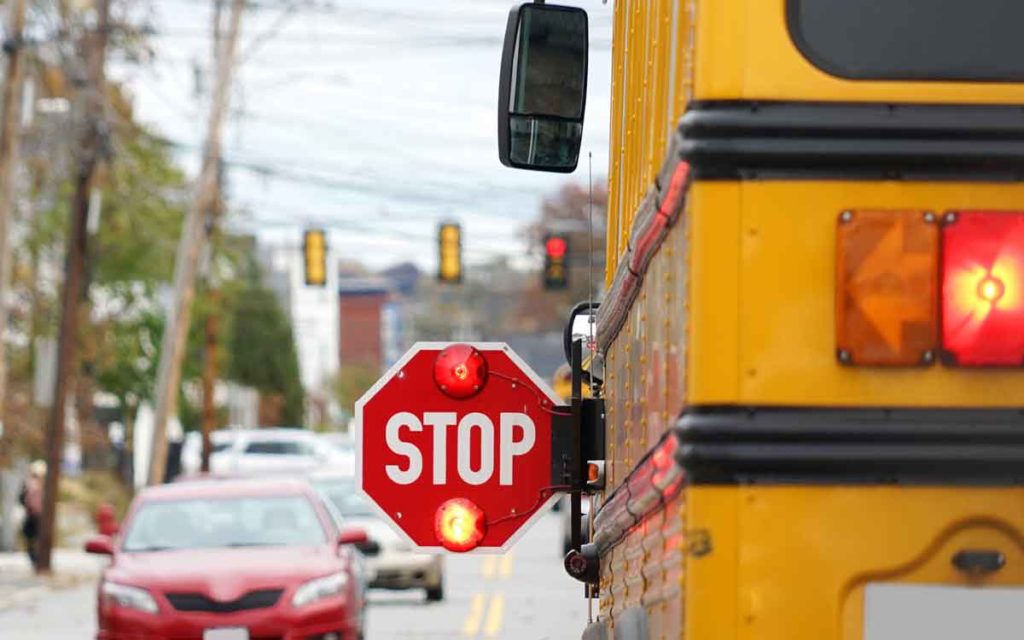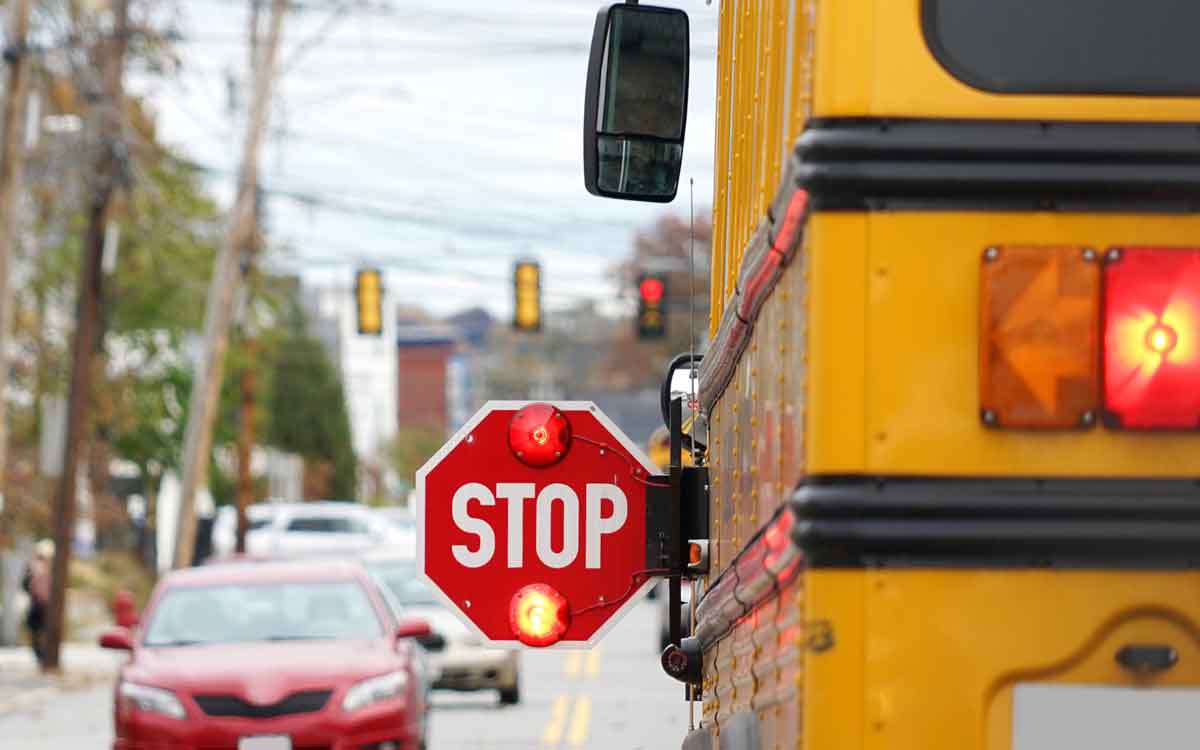 Distracted drivers speeding past stopped school buses is becoming an increasing concern for parents of school-aged children across Niagara and cameras attached to the stop sign arm on the bus is what they recommend.
The Ontario School Bus Association estimates approximately 18,000 school buses travel two million kilometers in Ontario every school day.
According to Provincial governments and industry associations, yellow school bus transportation has the safest record of any form of ground transportation for students, and school buses are among the safest ways for children to travel.
But those statistics bring little comfort to the parents of Niagara school children who bus to school daily. Their concern? The perfect storm of distracted drivers that continue to share the roads with roughly 575 school buses here in Niagara and the risk they pose to the 32,000 children who use them. In fact, about 17,000 people drive past a stopped school bus a day in Ontario.
Distracted driving continues to be the number one cause of traffic accidents and fatalities throughout North America. Last year alone, distracted drivers accounted for over four million accidents. That number continues to increase by unprecedented amounts every year. Niagara is not immune. Add to the mix a recent study by CAA South Central Ontario, that estimated 1.2 million Ontario drivers have gotten behind the wheel and driven high after consuming cannabis in the first year since pot was legalized.
A recent pilot project started by the Niagara Student Transportation Services (NSTS), a DSBN and NCDSB consortium, has netted so far, just one violator. Critics claim, the limited rollout, the lack of resources to properly administer the program and subjective use of the technology falls far short in protecting school children at bus stops here in Niagara. Last year, Mississauga completed a two bus pilot project over a 20 day period. Each bus averaged 2.5 blow-bys per bus, per day. With 1,450 school buses operating daily in Peel Region where the pilot took place, over a 220 school day year critics say there is a real risk to students. In Niagara Falls NY, a similar program was tested by the Niagara Falls City School District. Twenty cars were captured passing school buses on the first day alone.
With recent changes to Provincial Legislation in the form of Bill 174, photographic and video evidence can now be used in a court of law. The Road Safety Statute Law Amendment Act, 2017, will allow the province to create specialized evidentiary rules that would clarify what evidence could be used to prove a driver improperly passed a stopped school bus without the need to have a witness present in court. But the Province has indicated it can't do it alone. Specifically, it would look to Municipalities to identify the preferred technology they would like to use, procure the needed equipment, and enter into an agreement with the Province and school bus technology vendor and set up a framework for the processing of offence notices. The Province would then be responsible for developing regulations to govern the rules of evidence for school bus stop-arm cameras to be admitted in court without a witness. The Province could then enter into agreements with participating Municipalities to provide plate registrant information.
When a similar camera technology for Red Lights was previously suggested for Niagara Municipalities to consider, the majority of Niagara leaders applauded the approach and the idea.
Niagara Region's US counterparts seem to be moving quicker on this particular issue however. The Niagara County Legislature just voted on a resolution calling for the county to put cameras on school buses. The resolution is co-sponsored by Legislative Chair Keith McNall and Vice-Chair Rebecca Wydish.
In a press release after his motion passed unanimously, McNall stated "Every day, motorists pass stopped school buses, putting children's lives in danger. These drivers need to be held accountable, and equipping our school buses with cameras, drivers will be less likely to continue their reckless behaviors,"
Here in Niagara, despite a limited pilot project, school bus blow-bys continue to jeopardize school children getting on and off their bus. Layne Nunnenmacher, a Niagara mother, took to Facebook to air her concern when a driver blew by her daughter's stopped school bus while her five year old attempted to step off. "Instead of showing any remorse for the recklessness of his actions or any concern for our family, instead he decided to yell at me to "move my F***ing ass" and lay on his horn scaring my daughter until she started to cry. This happens at least three times a week," said Nunnenmacher.
She is not alone in recognizing the slow reaction in implementing meaningful regulations across Niagara in a consistent fashion. "The Region has by-law officers for smoking and tobacco, it regulates strip clubs for God sake. I can't believe with the tools they now have from the Province, the safety of our school children getting on and off a school bus isn't a priority."