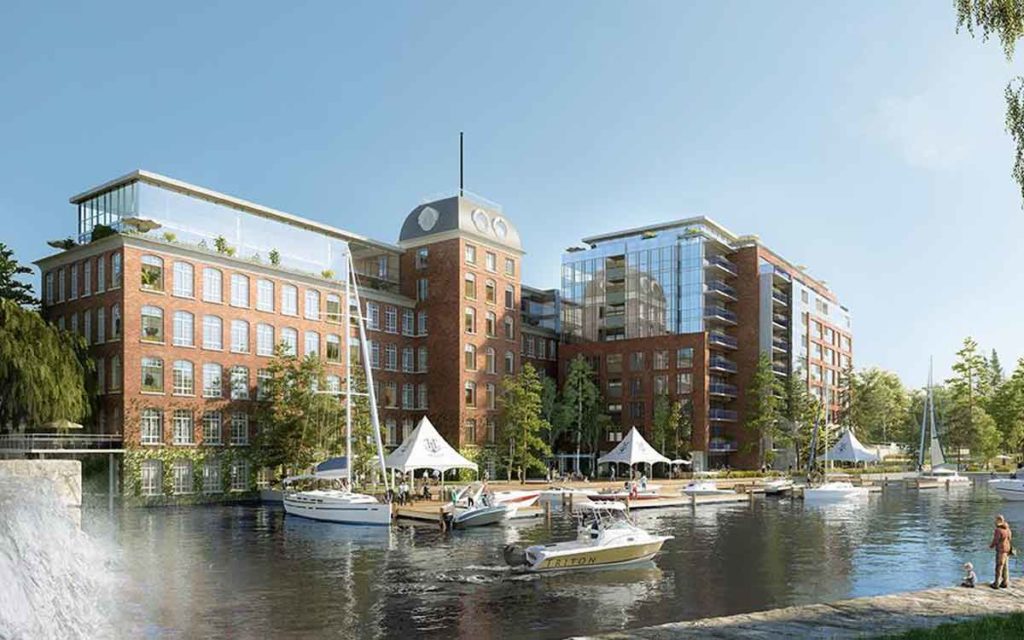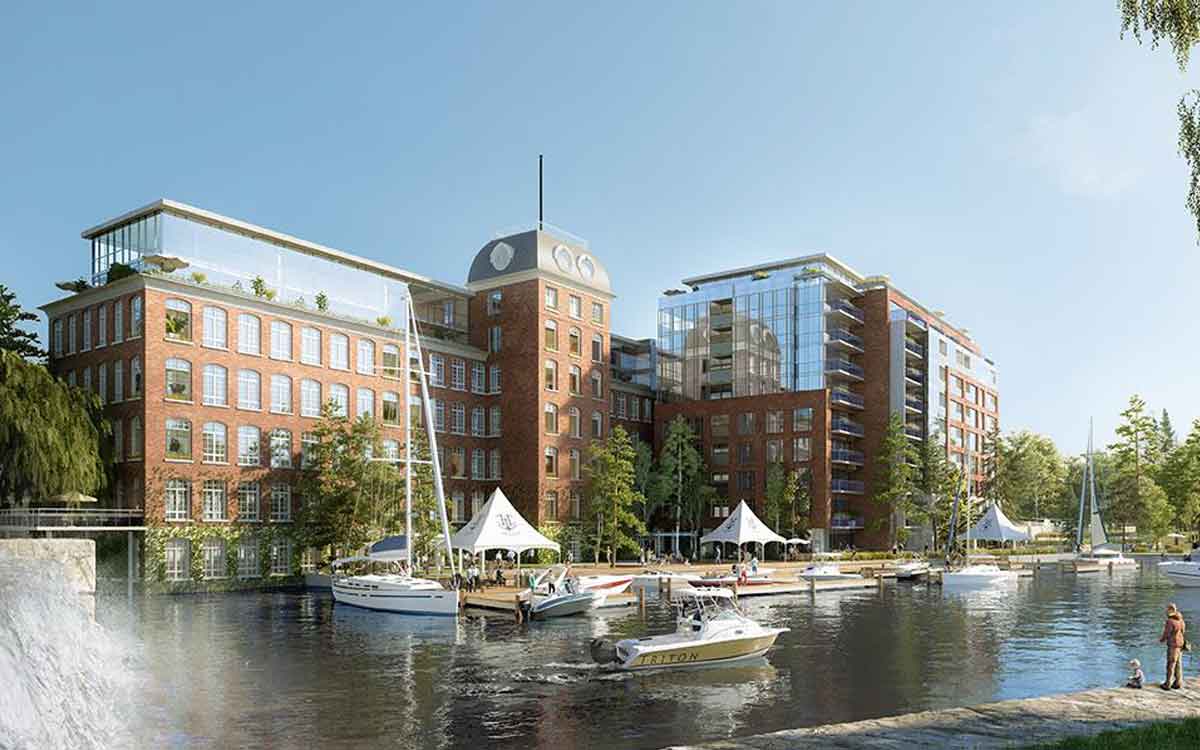 A rendering of the condo development being developed at the former Lincoln Fabrics building in Port Dalhousie. Supplied photo.
To say the recent decision by St. Catharines City Council to not approve a Community Improvement Plan (CIP) grant to the development company breathing new life into the old Lincoln Fabrics building in Port Dalhousie was a surprise, is an understatement. "We were completely blindsided," said Sheldon Rosen, President of Port Dalhousie Harbour Club.
Rosen said since day one the team behind the project has worked well with city staff and have "checked all the boxes" when it comes to what was asked of them by the city. "We've spent a great deal of time and funds working with the city," explained Rosen. He acknowledged that city staff has been great to work with but the recent council vote to not approve the CIP funds, despite a staff recommendation to allow it, has him and the team very frustrated. Last Monday council voted 7-5 against providing the funding, which would amount to about $3 million, despite the fact that the project met all of the criteria to receive the grant.
To add confusion and inconsistency to the matter, the same funding grant was approved back in March for a very similar project located right next door.  That project is a joint endeavour by local construction company owner Tom Rankin and the Royal Canadian Legion Branch 350. It's the old Legion building that will be demolished to make way for the condo. Rosen said Rankin's project deserved to receive the CIP funding. Rosen's issue is they are very similar projects and to award one and not the other doesn't add up. "We met the same criteria. It makes no sense." Rankin has publicly stated that both projects should receive the CIP grant.
There were two city councilors, Karrie Porter and Kevin Townsend, that flipped-flopped with their votes on the two projects. In March both voted "Yes" for the Rankin project and then last week voted "No" for the Harbour Club development.
Port Dalhousie business owner Wolfgang Guembel was clearly frustrated with the decision council made. "The real issue is deeper than what has been discussed," said the owner of Lock Street Brewery. "This is a perfect example of how councilors don't understand how our local economy works." Guembel said the city should be welcoming high-end condo developers with open arms because those projects will generate millions in tax revenue that the city can then spend on affordable housing, pools, libraries, parks and other social programs. "They should be cheering for these luxury condos. I'm not saying developers should get a free ride but councilors are looking at tax revenue from such a micro level. What they are saying makes no sense."
Rosen said he feels not only is it doing business in bad faith by telling a developer they qualify for the CIP at the beginning of the process and then suddenly yanking it right out from under them half way through, but he adds it's also short-sighted. "Once this project is complete and people are living in the units, the property will generate about $1million a year in taxes. Currently that property generates $30,000," said Rosen. "So a relatively small investment by the city would have created a multifold return."
Councilor Matt Harris who had to leave the meeting prior to the vote said he was shocked to learn it didn't pass. Harris said he definitely would have voted "Yes". "To me, it's simple; if you meet all the criteria you are approved." Harris said it's like a student athlete working hard to earn an athletic scholarship then the school taking it away at the last minute because in the school's eyes the student's parents earn too much money.
On that note, Rosen said he's frustrated with the way some councilors have taken to social media bragging they voted the funding down because according to some councilors, rich developers shouldn't be entitled to programs like the CIP. "That characterization is just not accurate or fair. This isn't a mega-corporation building this. These are people with everything on the line personally."
One of the councilors opposed to providing CIP funding to the Harbour Club project is Greg Miller who tweeted out after the vote, "It was close, but I'm thankful we voted against giving millions of dollars to a luxury condo developer! We know this program no longer works & I'm looking forward to providing incentives for things we need like affordable housing and new apartment units."
Rosen said currently Port Dalhousie is "falling to pieces" and these types of projects could breathe much-needed new life into the area, particularly helping support local businesses who are struggling. "Not only would the city be the benefactor of $1 million per year in new tax revenue but also two elegant historic buildings with new parks, walkways and new residents who will shop and dine locally."
While Rosen said the project will continue they will be seeking council's ear in the near future to have further discussions. He also said that on a bigger scale, the decisions tells developers, particularly ones from outside of the region, that St. Catharines doesn't want their business.
Rosen said that since news broke of council's decision to go against the staff recommendation of proving the CIP funding, he's had numerous calls and messages from people he's never met offering support and voicing their displeasure at council's decision.
In the end, Rosen said it should be a simple decision, "If you meet the criteria then you are approved." He suggests if council wants to change the criteria for future applicants that's their prerogative but to deny an applicant who meets all the current criteria is not right.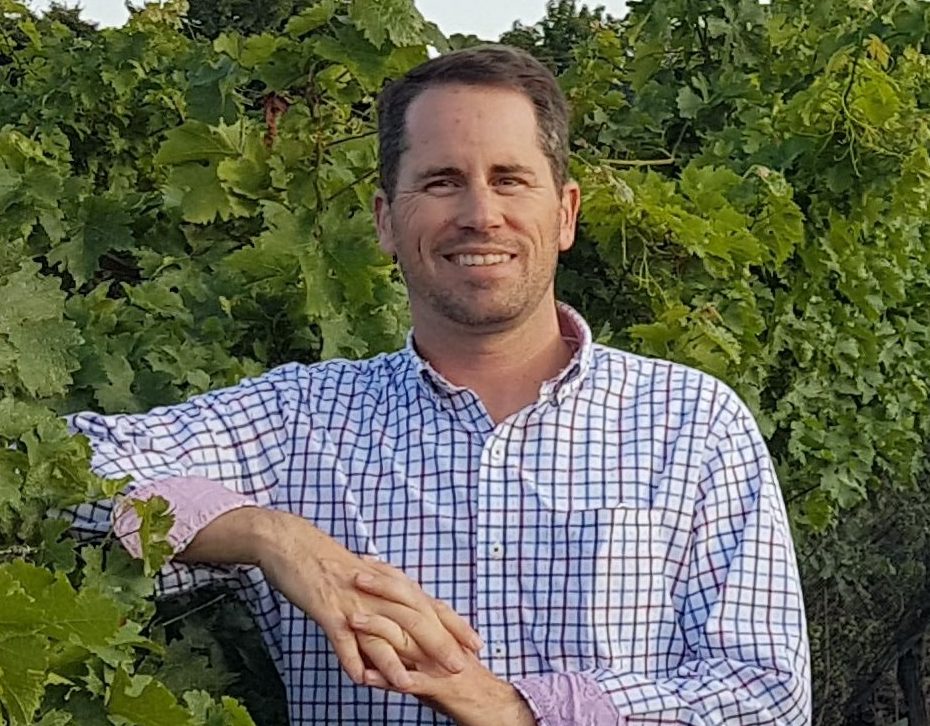 Kevin has spent over two decades as a public relations professional in a variety of sectors including professional sports, the arts, industry and healthcare.  After tiring of the daily commute to Toronto he returned to Niagara and launched The Niagara Independent, an online news source published twice weekly.
He is a graduate of Brock University, Niagara College and the Richard Ivey School of Business. He was named one of Niagara's 40 Under Forty in 2005.
Kevin is most proud of his twin daughters. He is also a triathlete and four-time Ironman finisher.