Throughout the dramatic last month of the advance of the COVID-19 pandemic, Ontarians have become accustomed to daily briefings given by Ontario Premier Ford.  Most often he has been joined by his Deputy Premier and Minister of Health Christine Elliott.  Other Ministers rotate in, including Minister of Finance Rod Philipps, Ministers of Economic Development and Small Business, Vic Fedeli and Prabmeet Sarkaria, Labour Minister Monte McNaughton and Education Minister Stephen Lecce.  Also quite often, six to 10 feet from the Premier's side, are his Chief Medical Officer of Health Dr. David Williams, Peter Donnelly head of Public Health Ontario and/or CEO of Ontario Health Matt Anderson.
To his credit Premier Ford (who is expected to extend the province's Emergency Act today for 28 days) and his Cabinet Committee as well as several medical professionals, known as the 'COVID Command Table', have done an honest, sober and transparent job of updating the provinces' populace on the status of the virus, steps to be taken by the public to slow the its spread, updates on their efforts toward securing personal protective equipment (PPE) for the province's frontline healthcare workers and measures meant to deal with the economic fallout from the policies of isolation, quarantine and work stoppages.
Throughout, Ford the Friendly General, has praised public officials for their guidance and he has always closely followed their best medical advice.  But last Wednesday the usually unflappable Ford expressed his great frustration at the lack of COVID-19 tests being done on a daily basis throughout the crisis.  Ford said, "What is unacceptable, absolutely unacceptable, are the numbers of tests that we are doing.  We understand that countries that have tested and ramped up testing have shown results.  As I mentioned to our command table and to our CEO last night, now my patience has run thin and no more excuses.  It's unacceptable.  We have the capacity now, before I understand we didn't have the reagent, we didn't have all the testing.  We have the testing capabilities, we have the assessment centres capabilities, we have the reagent, we say we can do 13,000 a day then we need to start doing 13,000 every single day."
As COVID-19 made its way from China to all other nations on earth, even though nations like Canada saw it coming, they naively believed that they were well supplied with testing kits, chemical reagents, testing centres and expertise to continually complete a satisfactory number of tests to be able to keep track of the spread of the disease.  But early success stories, like in South Korea and Taiwan, demonstrated that one of the best methods to track and slow the spread of the virus was by mass testing of the population to identify carriers and to then isolate them.  Social media hits showed jurisdictions implementing drive through test sites where patients didn't have to even leave their cars, or specially made 'phone booth' test sites where the medic could test from outside the booth and the booth could be immediately and quickly sanitized in preparation for its next patient.
The worldwide rush for testing equipment and reagents, created a global shortage.  In response, jurisdictions, Ontario included, decided to pre-screen people and to test only the most likely carriers.  These were most often travellers returning to Canada.
To deal with this influx efficiently Alberta and Ontario lead the way with an online self-assessment tool.  Within days, hundreds of thousands of Canadians self-assessed.  Minister Elliott also quickly created special arrangements with the provinces doctors so that they could assess their roster of patients over the phone – and thousands more were assessed in this fashion – only the sickest and most likely to have the virus were sent in to get the actual COVID-19 test.
Finally, Elliott immediately hired more nurses to answer calls and do assessments at Telehealth Ontario.  "Since March 15, 3,337 registered nurses have been added to complement the existing 200 nurses.  This was in addition to the 106 non-clinical staff that were added in March.  Efforts to add 70 new nurses are ongoing."  As a precautionary measure, 2,000 additional lines were added to Telehealth during the week of March 3.  "No capacity issues have been reported since the increase in telephone lines," explained Ministry spokesperson Hayley Chazan.
As a result, "Telehealth Ontario is operating at unprecedented levels.  As of April 6 there have been nearly 80,000 year-to-date COVID-19 related calls," Chazan stated in an email.
As a result of these initiatives hundreds of thousands of Ontarians have been getting assessed in a variety of ways.  However, actual Covid-19 testing has still lagged.  After weeks of waiting for supplies, more lab capacity and personnel to administer more tests per day – last week's daily completed tests numbered 3,708 Sunday, 3750 Monday, 2568 Tuesday and 3237 on Wednesday.  As a consequence, the Friendly General came as close as we have seen him in the last few months at blowing a gasket.
Just a month ago, Ford declared to his Command Table that he wanted Ontario to enlist its entrepreneurs and manufacturers to retool themselves so that they could make ventilators, masks, gowns and other needed medical equipment so that Ontario could become self -sufficient in PPE supplies and not have to rely on the rest of the world.  He and his team were so successful at having the private sector answer this clarion call that Ontario will soon not only be self-sufficient but may even become an exporter to the rest of Canada and to the world.  Suffice it to say, 13,000 tests per day should soon become the norm.
" I want to see every single long term care facility tested, every single patient, I want to see the health care workers tested at the long term care along with senior residences  I want to see every frontline worker in this province tested along with the first responders, our police, our fire our paramedics we owe it to them along every other person being tested.  The days are done of these 2 or 3,000 being tested and moving forward we need to see 13,000 tests every single day," Ford firmly stated.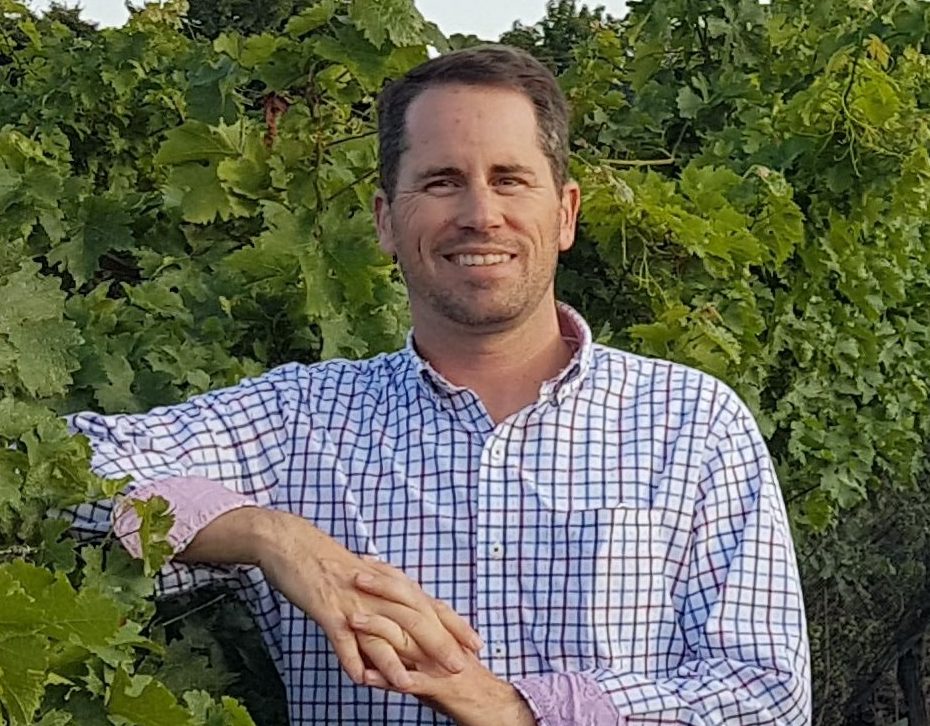 Kevin has spent over two decades as a public relations professional in a variety of sectors including professional sports, the arts, industry and healthcare.  After tiring of the daily commute to Toronto he returned to Niagara and launched The Niagara Independent, an online news source published twice weekly.
He is a graduate of Brock University, Niagara College and the Richard Ivey School of Business. He was named one of Niagara's 40 Under Forty in 2005.
Kevin is most proud of his twin daughters. He is also a triathlete and four-time Ironman finisher.