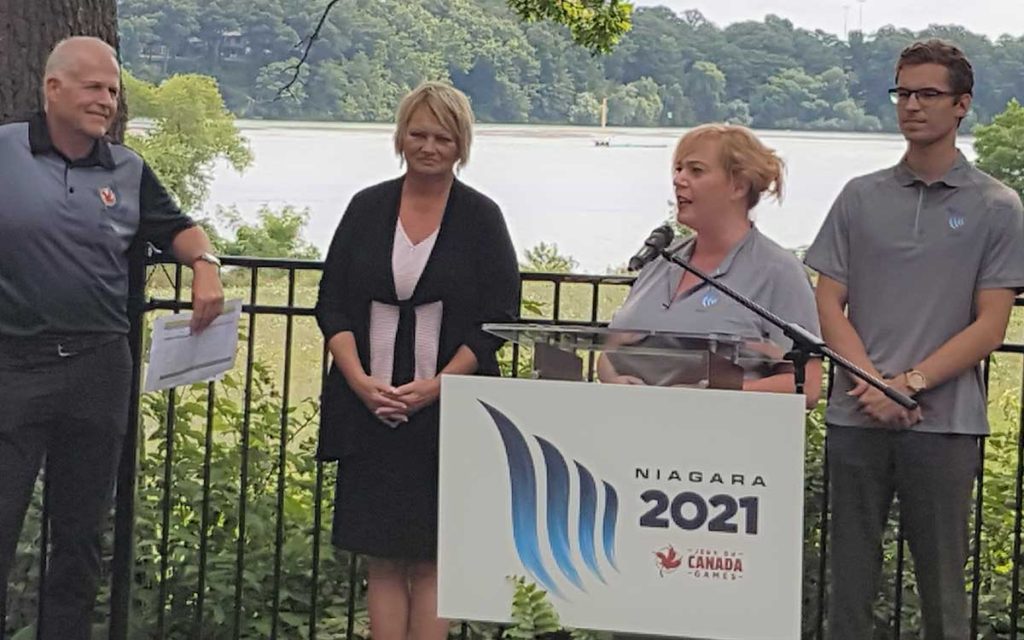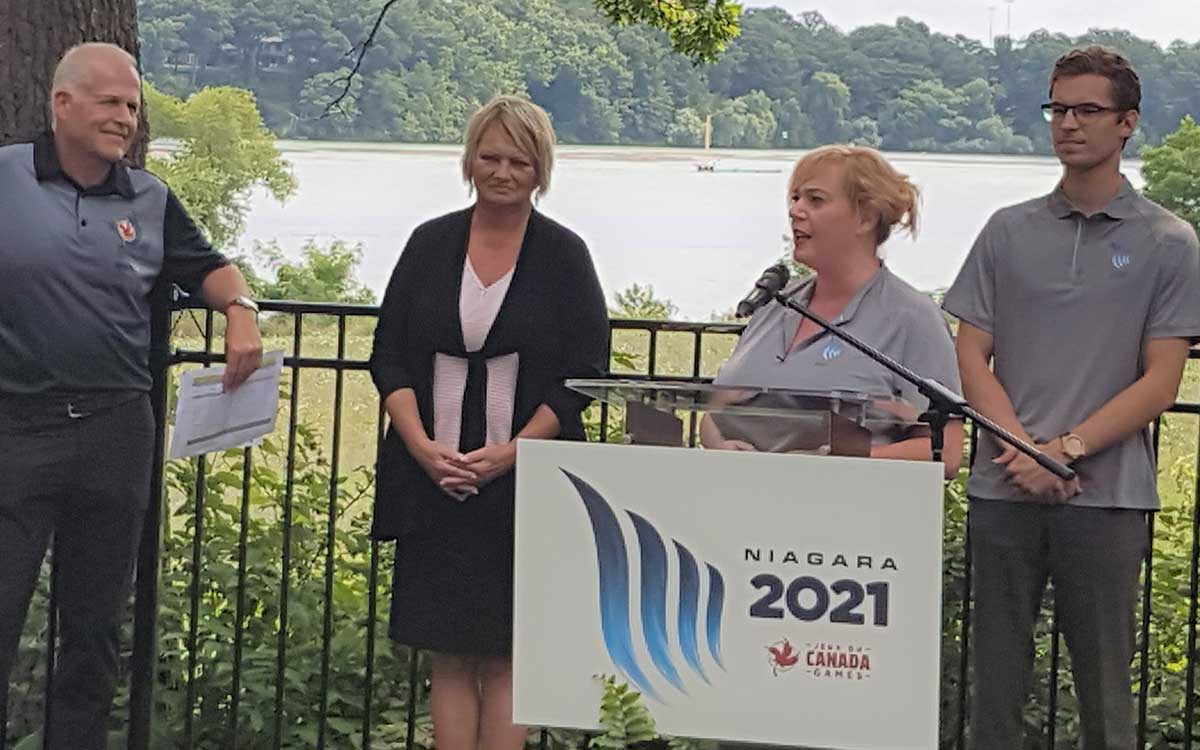 Minister of Tourism, Culture and Sport Lisa MacLeod announces the province's intent to fund the Canada Summer Games while board chair Doug Hamilton, board member Sandie Bellows and MPP Sam Oosterhoff look on.
Let's get started!
That was the consistent message heard around Henley Island earlier today when Lisa MacLeod, the province's Minister of Tourism, Culture and Sport made the announcement that those involved with the 2021 Canada Summer Games have been hoping to hear. "Once and for all, in addition to the $10.3 million we have already committed to the 2021 Canada Summer Games we are committing another $29 million," said the minister to enthusiastic applause.
MacLeod, who made the announcement on the patio of the St. Catharines Rowing Association Clubhouse, said the money will, "support what I believe is critical infrastructure."
MacLeod acknowledged the numerous politicians in attendance including Niagara MPP Wayne Gates for for supporting the Games, Regional Chair Jim Bradley and regional councillor and Games board member Sandie Bellows. MacLeod said Bellows was instrumental in securing the funding.
2021 Canada Summer Games Host Society board chair Doug Hamilton thanked MacLeod for her leadership in securing the funds and Niagara West MPP Sam Oosterhoff for his tireless lobbying in Toronto. In fact, MacLeod told the crowd, "I don't think I was in this ministry for five minutes when Sam called to talk about the Summer Games."
The Host Society Board has a number of new athletic facilities and upgrades to existing ones that they will now be feverishly working towards getting constructed for the Games. The new facilities include a building on Henley Island for rowing as well as the largest project, what is being called Canada Games Park, to be built on Brock University property. In addition, a new baseball training facility is slated to be built in Niagara Falls and softball fields in west Niagara. Hamilton said tenders will go out soon with construction starting by the end of October. "This will leave a legacy for many years to come," said Hamilton.
The construction of new facilities and the Games themselves are expected to create 2,100 jobs and give Niagara a $400 million economic shot in the arm.
While some local provincial and federal politicians complained about what they described as a delay in the funding announcement, former MPP and regional councillor Bart Maves wasn't surprised at the timing. Maves, who's been a champion of the Games since the bid process started said, "Today is a great milestone for the games.  The new government has a fiscal responsibility that is imperative so it is not a surprise to me that they took their time to consider seriously and critically this expenditure."  Maves went on to credit Doug Hamilton and Sandie Bellows for their patient but consistent push for funding. "I also know that many MPPs and Ministers have been supportive of this and lent a good ear to the pitch.  Sam and Lisa for sure but also Minister Fedeli, Clark, the Premier himself and Minister McNaughton, especially when he was Minister of Infrastructure."
When reached for comment on today's announcement, McNaughton, who is now Minister of Labour said, "This is an amazing opportunity for the regional economy in Niagara and local amateur athletes. I'm proud to have played a small role in making it happen."
St. Catharines city councillor and deputy mayor Matt Harris said, "The Canada Summer Games provides a great opportunity for St. Catharines to invest in legacy sports facilities that will last a generation but we needed help from the province to make these facilities a reality. St. Catharines council already approved our share of the funding and today's announcement by Minister MacLeod is great news for Niagara and St. Catharines. Now we can get shovels in the ground."
The money is contingent upon federal approval through what is called the Canada Infrastructure Program. MacLeod said a letter was sent from the provincial Minister of Infrastructure earlier today to the federal government that will open up the funding stream. It is anticipated that the feds will review and approve the funding.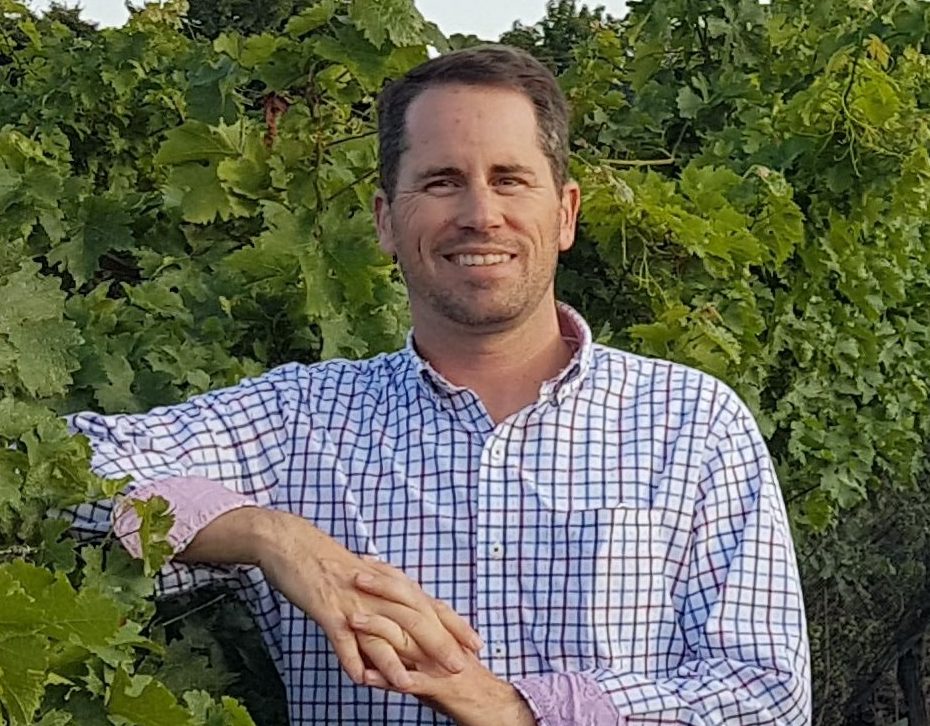 Kevin has spent over two decades as a public relations professional in a variety of sectors including professional sports, the arts, industry and healthcare.  After tiring of the daily commute to Toronto he returned to Niagara and launched The Niagara Independent, an online news source published twice weekly.
He is a graduate of Brock University, Niagara College and the Richard Ivey School of Business. He was named one of Niagara's 40 Under Forty in 2005.
Kevin is most proud of his twin daughters. He is also a triathlete and four-time Ironman finisher.