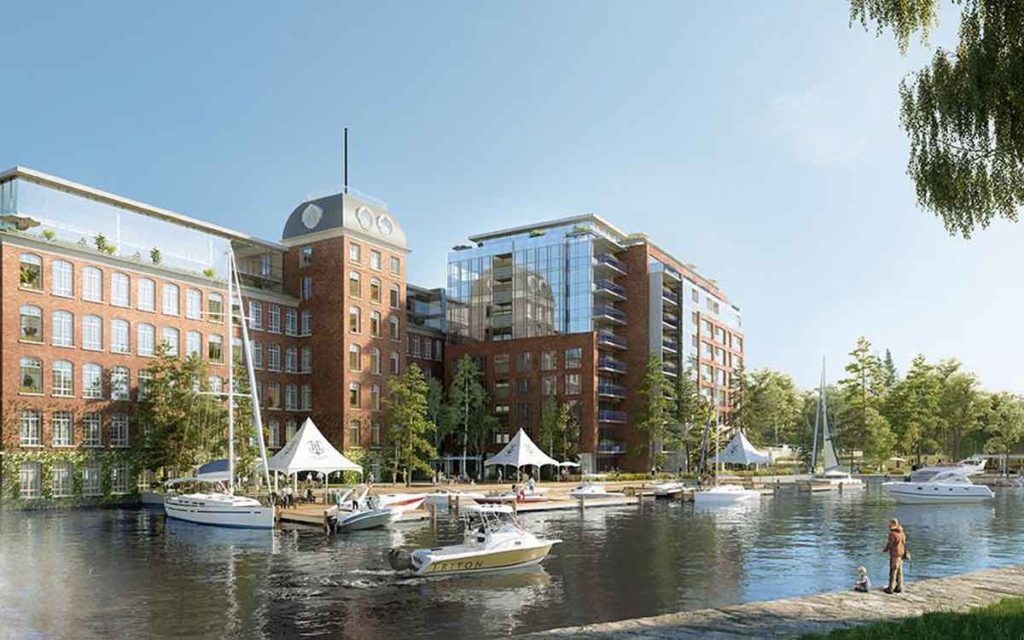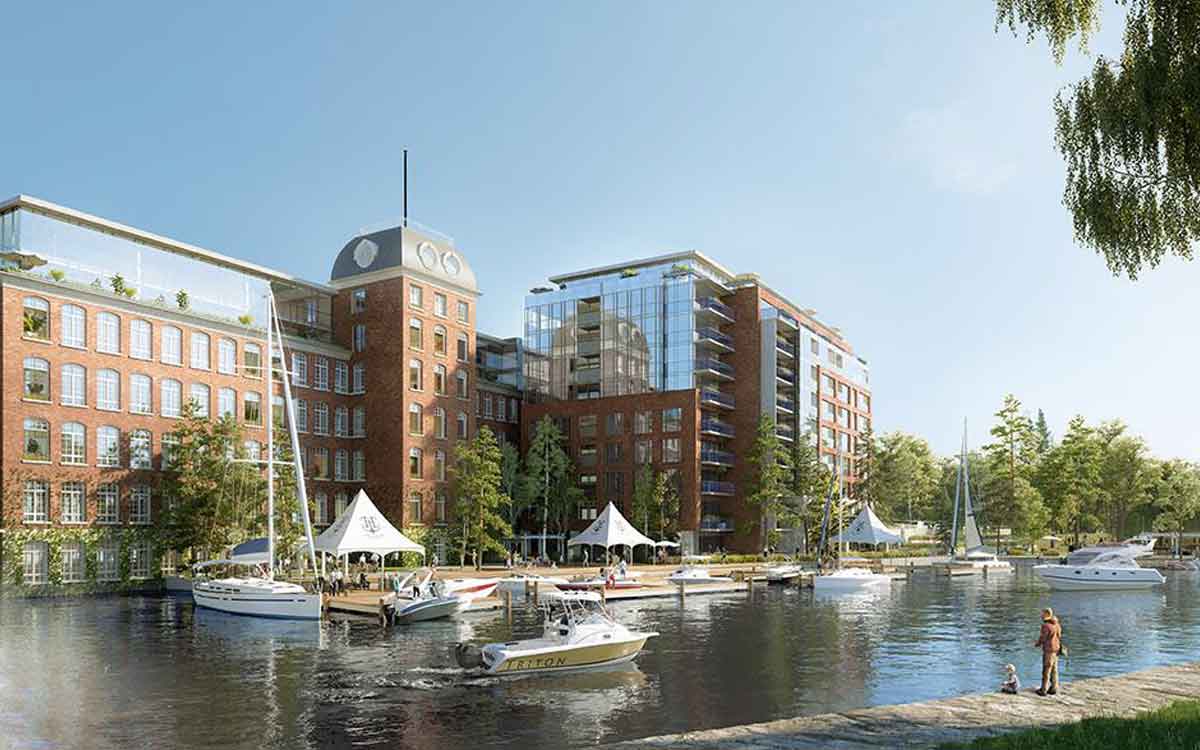 An artist's rendering of The Harbour Club condo development at the site of the old Lincoln Fabrics building in Port Dalhousie. Supplied photo.
In an attempt to clarify a mountain of misinformation and misunderstanding with regard to how a Community Improvement Plan (CIP) grant actually works, St. Catharines city councillor Karrie Porter will be bringing a motion forward to Monday night's council meeting that would ask her colleagues to have further discussion on the Harbour Club development condo project taking place in Port Dalhousie where the former Lincoln Fabrics building exists.
Councillor Porter told 610 CKTB earlier this week that while she isn't a fan of the way the former council allowed tax incentives that are available in a CIP to potentially be applied to all development projects across the city, she is concerned that this particular project didn't get a fair shake when council voted 7-5 earlier this month to not grant the CIP tax incentive which would total about $3.3 million over 10 years.  One of the issues that has raised eyebrows is the fact that a very similar project literally next door to the Harbour Club development did receive a CIP grant. Porter said she and possibly other councillors weren't made aware that a second project was in the works.
St. Catharines resident Ted Mouradian, who was joining Porter on CKTB, said he's been in the real estate business and previously owned a restaurant in Port Dalhousie, and feels the CIP tax incentive should be granted in this particular case. "I think the cost of doing business, in this case $3 million, would be worth it." Mouradian said changing the rules part way through on a developer who's invested millions is not fair. He said a developer relies on grants to decide if a project is viable or not, adding that in a lot of cases developers carry the cost of the land for five to 10 years while they go through the process of getting the project off the ground.
Harbour Club president Sheldon Rosen is pleased that there is a chance he and others will be able to address council Monday night and clarify the misinformation that's floating around about what the CIP is intended to do. "We are cautiously optimistic that councillors will see the merit for further explanation," he said. Rosen said support has been "building into a positive crescendo" but he acknowledges there are still those who are against the idea of providing the CIP grant. "There are people who have contrary views but it's because of a misunderstanding of how the program actually works."
The greatest misunderstanding according to Rosen is that the city will be writing a cheque to wealthy people from Toronto. He said 80 percent of the occupants of the Harbour Club will in fact be from the immediate area. "Additional taxes collected by the city will be partially rebated to the developer. But eventually that property will go from generating about $30,000 annually in revenue for the city to over $1 million per year. The economic spin off is incredible. That additional revenue can help the city build social housing and fund other social projects. It's a classic case of biting the hand that feeds you."
Niagara Home Builder's Association executive officer Chuck McShane said applying the CIP incentives should be fair across the board. "There has to be consistency. Council can't just arbitrarily move the dart board. It sends an awful message to people looking to invest in St. Catharines," said McShane. He added, "If all the rules are followed and the boxes are checked then the city shouldn't be able to pick and choose who qualifies to receive a reduction in fees."
One city councillor who has been consistent with his view on the topic is Greg Miller. The Merriton Ward representative has said from day one he's against giving $3 million in incentives for this project. He also voted against providing a similar incentive for the condo project being built next door to Harbour Club. Miller stated on his Twitter account, "Extremely disappointing to see we are giving into pressure from developers to possibly reconsider handing over $3-million dollars to a luxury condo project. We have twice rejected this idea already."
Port Dalhousie ward councillors Carlos Garcia and Bruce Williamson have voted against providing CIP tax incentives to both condo projects.
The initial motion to re-open discussion on the Harbour Club project will require two-thirds majority. If that motion passes, and a second motion to take another vote on granting the CIP incentives is made, it will simply require a majority.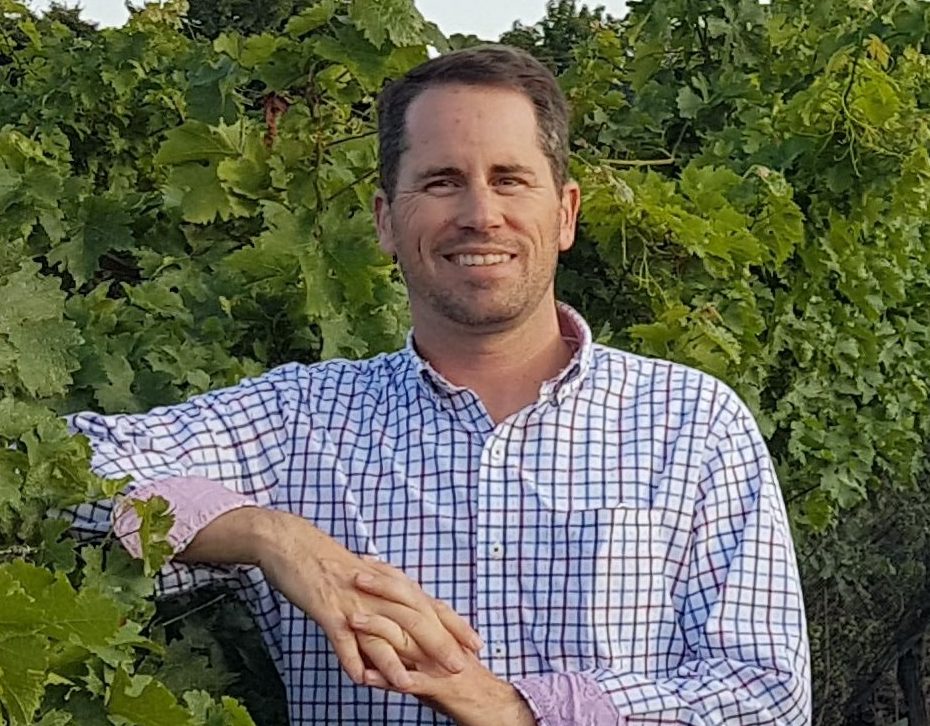 Kevin has spent over two decades as a public relations professional in a variety of sectors including professional sports, the arts, industry and healthcare.  After tiring of the daily commute to Toronto he returned to Niagara and launched The Niagara Independent, an online news source published twice weekly.
He is a graduate of Brock University, Niagara College and the Richard Ivey School of Business. He was named one of Niagara's 40 Under Forty in 2005.
Kevin is most proud of his twin daughters. He is also a triathlete and four-time Ironman finisher.